What is the best Exoprimal Deadeye build? Despite being the most basic exosuit of all, even featuring as the tutorial suit, Deadeye is one of the best classes in the game. Don't underestimate their potential as a reliable damage dealer for all of the different situations the game throws at you. To help you make the most of this suit's power, here's all you need for the best Exoprimal Deadeye build, complete with the best modules and rig setup for this DPS character.
The Exoprimal Deadeye build ranks at the top of the Exoprimal tier list as one of two damage dealers that stand above the competition. It helps that the incredible potency of Deadeye is also easy to get to grips with, having perhaps the most simple abilities of all. Nevertheless, read on to find out our recommendation for the best Deadeye build in Exoprimal.
Exoprimal Deadeye build
The best Exoprimal Deadeye build is:
Module 1 – Damage Chain
Module 2 – Shot Grenade
Module 3 – Dive Dodge +
Rig – Blade
This Deadeye loadout takes full advantage of the absurd damage potential of the character in both PvE and PvP missions that will put you at the top of the enemy's hit list. If you're looking for an agile, easy to use, yet deadly DPS, then this Deadeye build is the one for you.
First up, Damage Chain amplifies Deadeye's powerful assault rifle, the Ravager, with a stacking damage boost. Landing consecutive hits increases the weapons base damage significantly. Whether you're bursting down an enemy player or a tough dinosaur, Damage Chain has got you covered with an irresistible damage boost. On the other hand, you could use Recharger if you'd rather, as this is another great choice. Recharger will help you get your abilities back quicker when landing hits with the Ravager.
For our second module in this Deadeye build, we've opted for Grenade Shot. This will increase the projectile speed of our Rifle Grenade and make it travel on a straighter path, making it significantly easier to land this devastating ability against both agile dinosaurs and other players. Overall, makes Deadeye even more consistent or reliable at every stage of Dino Survival, so it's hard to say no to.
And for our last module, we recommend Dive Dodge + to enhance our dodging capabilities. While the reduced flinch isn't all that exciting, the main reason we pick Dive Dodge + over Reload Dodge is because it will increase our defence upon use. When fully upgraded, this module is great for improving our survivability. With damage dealers generally having lower health, Dive Dodge + excels at keeping us alive, and therefore dealing damage.
To round out this Deadeye build, the Blade rig synergizes extremely well. This will paralyze enemies which makes them easier to eliminate using our high burst-damage abilities like Rifle Grenade. Nevertheless, there are several other rig options if you'd rather, such as Cannon and Drill Fist, which are both great for increasing damage output.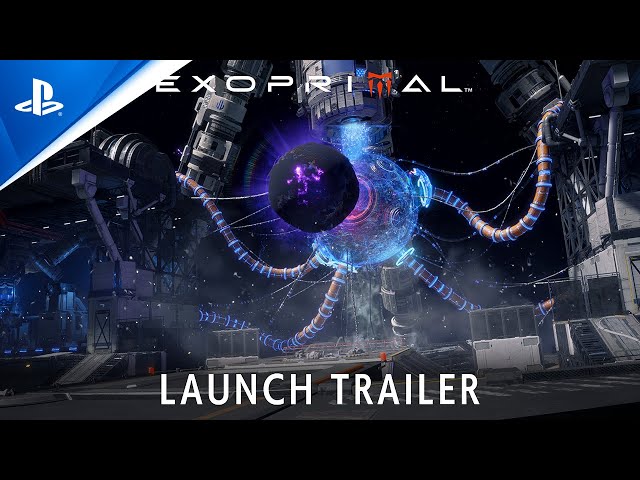 Should you play Deadeye in Exoprimal?
Deadeye is one of the best and most consistent damage dealers in the game right now, outclassing the competition in nearly all the Exoprimal game modes. They're not only incredibly potent with high burst-damage, but they are also easy to get to grips with.
You can stick behind your tank and eliminate enemies from a distance, with both single-target and AoE damage potential. Deadeye really is a jack-of-all-trades, and you're bound to do great with this DPS character on your team. Unlike characters like Zephyr, you don't need to be in harm's way to succeed either, so this suit works with a wider range of team compositions, which is crucial if you're playing with random players.
If you want a more tanky DPS hybrid, then either the best Exoprimal Krieger build or Exoprimal Murasame build will do the trick.
That covers the best Exoprimal Deadeye build, including the optimal modules and rig you should use. With more modules and even variant suits on the way in the Exoprimal roadmap, there will soon be more toys to mess around with and we can't wait. Depending on how the updates are received, Exoprimal could take a place among the best co-op games you can play.