There isn't anything quite like the tranquillity of golfing. Developer EA Sports returns with another helping of green, green grass in EA Sports PGA Tour, the latest entry in the acclaimed golf game series. Like us, you'll be eager to hit the links as soon as possible, learning all the courses before your friends do. So, stick around for the latest EA Sports PGA Tour release time information, because it won't be long before you're sinking a hole-in-one.
The EA Sports PGA Tour release time will be at 00:00 AM BST / 9:00 PM PT / 00:00 AM ET on April 7, 2023, for PlayStation 5 and Xbox Series X|S consoles.
That's according to the official PlayStation Store listing, which currently has two versions of the game available for purchase. Golfers can get hold of EA Sports PGA Tour standard edition for $69.99/£64.99, or if you have an EA Play membership, the game will set you back $62.99/£58.49. You don't necessarily have to wait much longer for the game either. If you're looking for EA Sports PGA Tour early access information, we've got that all covered for you.
The EA Sports PGA Tour release date is deeply anticipated by avid golfing fans, especially after the suite of features that developer EA Sports has elaborated on. Specifically, we know that the game will launch with a superb array of courses from the get-go.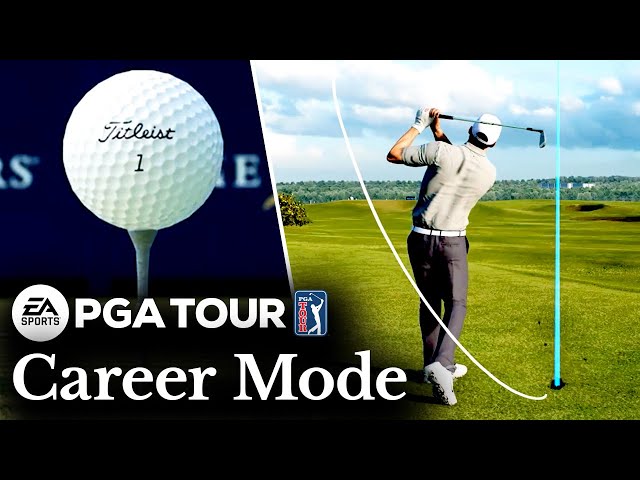 Alongside a brand new career mode to show your expertise within, there will be a bevvy of EA Sports PGA Tour multiplayer modes to sink your clubs into as well. That means it is a great time to do your research on EA Sports PGA Tour crossplay details too. As aforementioned, the game's presence on EA Play doesn't just come with a nifty discount. We recommend checking out this neat guide about playing EA Sports PGA Tour on EA Play Pro – seriously, you won't regret it.
If you've been playing the EA Sports PGA Tour franchise for ages, then it wouldn't be surprising if it becomes one of the best PS5 games in your library. Of course, 2023 is shaping up to be a stacked year, with some serious contenders to look out for.
One of which is the Star Wars Jedi Survivor release date – a game already shaking up the roster of upcoming PS5 games for this year and beyond.