It's been around seven and a half years since EA Sports' last golf game, but in March that all ends with the release of EA Sports PGA Tour. With a focus on golf's most prestigious tournaments, a deep career mode, impressive visuals on the Frostbite engine, and a boatload of content, that long wait for a new EA Sports golf game may soon be worth it for fans of EA Tiburon's previous work.
With the four major championships – The Masters, The PGA Championship, The US Open, and The Open – being the central pillar of EA Sports PGA Tour, there will be a live service element that will see featured challenges and events hit the game in real time with the action during those tournaments. The big content drops around the four majors, as well as the Fed Ex Cup and the Ryder Cup too, will also include new courses, cosmetic gear, challenges, and online tournaments.
However, that doesn't mean you'll be short-changed when the EA Sports PGA Tour release date rolls around on March 24.
You'll be able to play as or against a decent lineup of EA Sports PGA Tour pro players from both the men's and women's game, including Jordan Spieth and Nelly Korda. Not only that, you'll be able to do so on a pretty ridiculous offering of EA Sports PGA Tour courses – there will be 30 at launch. Yes, 30.
There will also be a deep career mode with "RPG" elements, according to the developer. This will let you grow your golfer's abilities over time and also compete in the game's authentic competitions, including those four majors. Your collection of gear and you player can also be developed across other modes too.
There will be couch co-op where you can play with a friend on the same system, as well as casual and ranked online multiplayer player modes. Of particular note is the ability to play a match online with up to 16 players on the same course.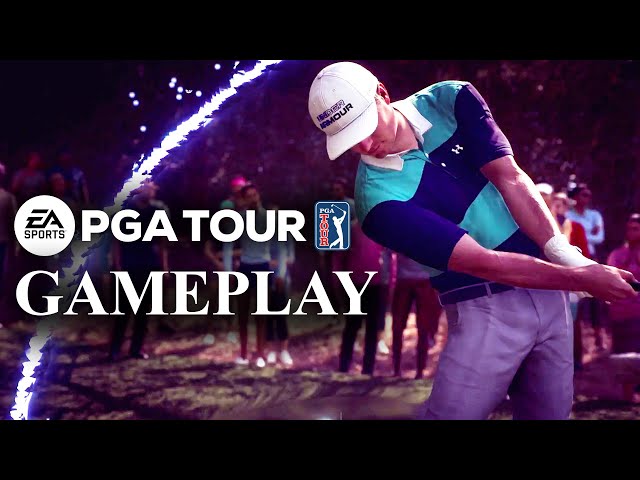 But what's the point in all that content and all those modes without some great gameplay. While we're yet to get hands-on with PGA Tour, things are looking promising. As well as developing a very versatile Pure Strike gameplay system – which is powered by real-word data – classic PGA Tour mechanics like the Big Hit Moment return.
As mentioned, EA Sports PGA Tour launches on March 24, 2023, but it won't be coming to last-gen consoles. You can play it on PS5, Xbox Series X|S, or PC. Pre-ordering the Deluxe Edition of the game will also give you three days early access to the game.
It's clear that fans will be getting a whole lot of content to make up for that seven-year absence, both at launch and throughout 2023 as huge tournaments like The Masters come around. While for most gamers it might not be the most anticipated entry on our upcoming PS5 games and upcoming Xbox Series X games lists, it certainly will be for all you golf fans out there.