When is the EA Sports PGA Tour release date? It has been a long time since EA touched the PGA. But, they are back and this time with a current gen-focused game that takes advantage of a host of technical upgrades to put you in four different championships and let you play as your favourite golfers.
Below, you can find a roundup of everything from the latest gameplay and details about the game to the modes and mechanics you can expect. But, what is available at launch will just be the beginning as HB Studios are going to add more after the release date rolls around to expand upon what players love and add more golfers to the game.
EA Sports PGA Tour release date
The EA Sports PGA Tour release date is set for April 7, 2023, on PS5, Xbox Series X|S, and PC. There will also be three days early access for anyone who purchases the deluxe edition.
This means the game will hit its intended release window which was sometime between January and March of this year.
EA Sports PGA Tour gameplay
We have our first look at EA Sports PGA Tour gameplay which came alongside the full reveal of the game. In that gameplay, we get to see some of the courses, golfers, and current-gen graphics on offer in the game.
It looks pretty impressive and definitely shows the years of work that has been put into the game. You can see the trailer below: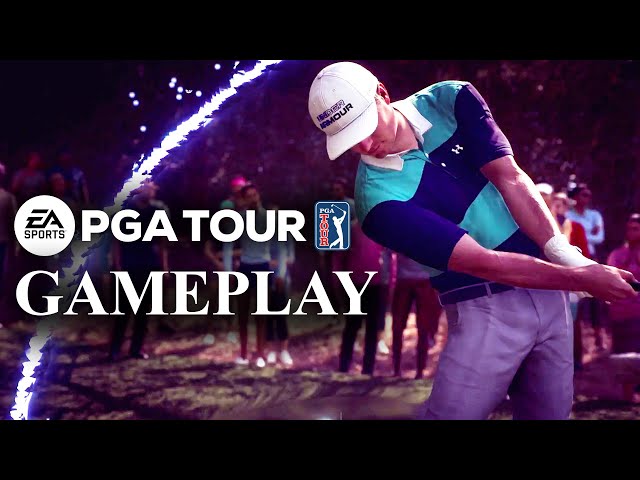 EA Sports PGA Tour features
EA Sports PGA Tour will feature four major championships: The Masters, The US Open, The PGA Championship, and The Open with new challenges and competitions as the events happen throughout the year, alongside what is available at launch. Alongside those championships, there are a number of licensed courses, players, brands, and items from both the men's and women's golf scene.
There will be a total of thirty courses at launch. In addition to core solo offerings, there will be online modes, including a sped-up version of the game, where everyone plays on the same course at the same time, rather than having to take turns.
That about covers what to expect ahead of the EA Sports PGA Tour release date. For more on the game, be sure to keep an eye out as we get closer to release and read up more on EA Sports PGA Tour multiplayer.