EA Sports PGA Tour is nearly ready to tee off on PlayStation 5 and Xbox Series X|S consoles. Packed with a fresh library of courses, clubs, and cool vibes, golf isn't the only sport getting its due in the latest entry. In fact, if you're thinking of purchasing EA Sports PGA Tour, you might be wise to shell out a few more bucks for the deluxe edition. That's if you want another full game with your purchase.
According to the official PlayStation Store listing for EA Sports PGA Tour, the deluxe edition of the game bundles the latest American football game entry. Yes, Madden NFL 23, which retails for around $40 on its own, will be all yours for putting down the extra cash. The standard edition of the game costs $69.99/£64.99, while EA Sports PGA Tour deluxe edition will set you back $84.99/£84.99.
With the EA Sports PGA Tour release time getting closer, there are other factors to consider too. If you're ready to get in some practice on the game before your friends, we'd recommend checking out our handy guide on all things EA Sports PGA Tour early access. Alongside the inclusion of Madden NFL 23, the deluxe edition also includes the following:
THE PLAYERS Championship Gear
The Grand Slam Gear Bundle
Scotty Cameron Putter
1500 Premium POINTS & XP Bundle
Augusta National Amen Corner Gear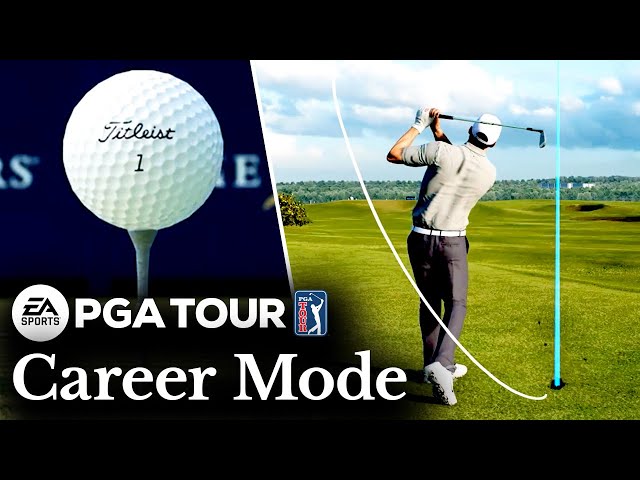 There's plenty to get excited about with the EA Sports PGA Tour release date, outside of putting money down on the deluxe edition. Players can expect to travel across a huge array of courses, which will certainly be welcomed by golfers soaking up all the EA Sports PGA Tour multiplayer modes. Of course, the same can be applied to Madden NFL 23 too.
Before you decided to double down with the deluxe edition, it is worth checking out the Madden 23 games modes to get a feel of what to expect. You should definitely inspect all the Madden 23 teams too, so you can start plotting your course to victory. Both EA Sports PGA Tour and Madden NFL 23 are some of the best PS5 games for sports fans. The latter is one of many upcoming PS5 games for this year too, in a year full of already promising titles.
Additionally, don't forget to check out all the PS Plus Extra and Premium April 2023 games while you're adding EA Sports PGA Tour to your basket.