The Quicksilver Storm Exotic auto rifle is one of the most interesting Exotic weapons we've seen to date, if not from a firepower perspective than from a lore perspective, heralding from the mysterious new Cloud Strider's arsenal. Nevertheless, you're no doubt curious about how to get Quicksilver Storm in Destiny 2, particularly since it comes from a unique source.
While you jump into Lightfall, you can find out lots of exciting information about the upcoming expansion, such as all the Destiny 2 Lightfall Exotic weapons and Destiny 2 Lightfall Exotic armor that will be up for grabs. You can then combine these pieces of gear with the new Destiny 2 Strand subclass for each class.
Destiny 2 how to get Quicksilver Storm
To get the Quicksilver Storm in Destiny 2, players will need to buy the Destiny 2 Lightfall and Annual Pass bundle, before speaking to Master Rahool in The Tower to collect the bonus items, including Quicksilver Storm. It can also be found in-game through random drops.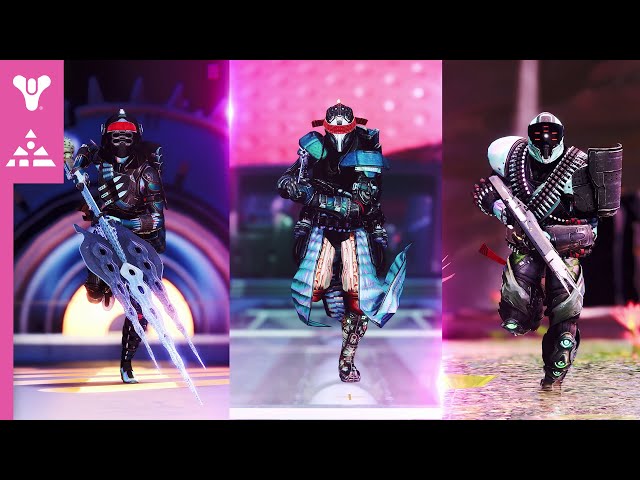 Destiny 2 Quicksilver Storm abilities and perks
The Destiny 2 Quicksilver Storm Intrinsic Exotic perk is Rocket Tracers which turns your next shot after landing multiple hits into a homing micro-rocket. Its unique Trait is called Grenade Chaser, letting you swap to a powerful grenade launcher mode after landing multiple rockets. Overall, you'll be wanting to hit as many rapid hits as you can to create homing micro-rockets that will in turn charge your grenade launcher alternate fire.
The other Quicksilver Storm perks are:
Corkscrew Rifling
High-Caliber Rounds
Hand-Laid Stock
Once you've got the Destiny 2 Quicksilver Storm Catalyst, you're ready to cause some major damage in PvE with Strand builds. In fact, it's also one of the best Destiny 2 PvP weapons right now too, not just one of the best Destiny 2 PvE weapons.
And that's how to get Quicksilver Storm in Destiny 2. That's not all the new firepower coming to our arsenal, though. There's also the Destiny 2 Strand weapons that are being introduced with Lightfall.