What are the best Destiny 2 PvP weapons? From hand cannons to glaives, Destiny 2 has a vast and varied spread of weapons. Multiple archetypes, hundreds of Legendary and Exotic guns, and tons of randomised perks make for one of the most diverse and exciting arsenals in any online shooter. But which are the best Destiny 2 PvP weapons and meta guns in Season of the Deep?
A skilled player can make any weapon combination viable, while those who simply want to have fun can do so with whatever feels comfortable. But who comes to the Crucible, Gambit, or Trials of Osiris to have fun? Not you. No, you come to bask in the warm glow of a fallen enemy's Ghost as it cleans up after the beating you just dolled out.
If you want to be certain you're bringing the meanest guns to the gunfight, our guide to the best Destiny 2 PvP weapons has got you covered. Be sure to grab these if you're diving into the competitive Destiny 2 Iron Banner or Trials of Osiris modes.
Best Destiny 2 PvP weapons
Here are the best Destiny 2 PvP weapons to use in Trials, Iron Banner, Crucible, or Gambit:
The Immortal
Austringer
Drang
No Time to Explain
IKELOS_SMG_v1.0.2
Osteo Striga
Quicksilver Storm
Eye of Sol
Beloved
Matador 64
Chaperone
Deliverance
New Purpose
Hung Jury
Lingering Dread
Cloudstrike
Autumn Wind
Graviton Lance
The Immortal – Legendary submachine gun
The Immortal is the best Destiny 2 PvP SMG right now and has been causing chaos in Trials. Earned through Trials of Osiris, The Immortal is certainly worth the effort of acquiring it. While we'd certainly recommend using it in PvP right now, this weapon archetype will be receiving nerfs, so it's possible it will drop from it's high position once that happens.
With The Immortal god roll of Smallbore, Ricochet Rounds, Rangefinder, and Target Lock, you'll have surprising ranged damage potential. Target Lock in particular will increase damage the longer we remain on target, quickly ramping up damage and reducing the time-to-kill.
Best perks: Rangefinder, Target Lock, Perpetual Motion, Keep Away
Source: Trials of Osiris
Craftable: No
Austringer – Legendary hand cannon
Austringer is perhaps the best Destiny 2 PvP hand cannon available right now. It's versatile, powerful, and leaves your Exotic slot free for another weapon.
While Eyasluna and Fatebringer remain popular, Austringer clinches the top spot. It hits hard with 140 RPM, and the To Excess Origin Trait boosts melee and grenade recharge speed on final blows. It can also be crafted in the Enclave on Mars once you've extracted the Resonance from three of them, allowing you to build your own God Roll. Adding Rangefinder and Snapshot Sights make it devastating, or roll Outlaw with Rampage for similarly terrifying effects.
Best perks: Rangefinder, Snapshot Sights, Outlaw, Rampage
Source: Random drops, Gunsmith
Craftable: Yes
Drang – Legendary sidearm
An old workhorse siderarm, Drang has seen a new lease of life thanks to its inclusion in Season of the Haunted's Opulent Arsenal. In PvE, it's a solid choice for a back-up weapon if you're running Solar, whereas in PvP it's a surprisingly lethal choice for the secondary slot.
It can roll with perks like Moving Target, Incandescent, Quickdraw, and Disruption Break, making it a great gun for competitive play and the best Destiny 2 PvP sidearm. While sidearms aren't for everyone, we'd recommend Drang to any players who enjoy them in PvP.
Best perks:

Moving Target, Incandescent, Quickdraw, Disruption Break

Source:

Random drops, Gunsmith

Craftable:

Yes
No Time to Explain – Exotic pulse rifle
The No Time to Explain Exotic pulse rifle is a strong neutral game weapon in PvP, capable at nearly all ranges. While its Exotic perk can be helpful for prolonged fights if you're hitting your precision shots well, the strong base stats of the weapon are the biggest selling point.
No Time to Explain has an incredibly strong time-to-kill while maintaining great accuracy and stability, making it a force to be reckoned with.
Source: Beyond Light post-campaign quest Soon
Craftable: No
IKELOS_SMG_v1.0.3 – Legendary submachine gun
The IKELOS SMG is one of the most used weapons in PvP right now and for good reason. Thanks to its strong base stats and the fact that you can craft your own god roll, it should definitely be on your list.
You'll want to max out range as best you can to allow you to compete with pulse rifles and auto rifle, but once you do, you're nearly unstoppable. Pair this perks like Dynamic Sway Reduction and Tap the Trigger to increase overall handling.
Best perks: Dynamic Sway Reduction, Tap the Trigger, Demolitionist, Threat Detector
Source: Random drops
Craftable: Yes
Osteo Striga – Exotic submachine gun
The Osteo Striga is one of the best Destiny 2 PvP weapons right now, especially to counter snipers and shotguns. This is mainly due to Osteo Striga's excellent range and subtle tracking rounds that allow you to maintain target while moving around.
While the Exotic perk of spreading poison likely won't come into play all too often, unless the enemies are heavily grouped, it's certainly a nice bonus when it does trigger.
Best perks: Polygonal Rifling, Accurized Rounds, Hand-Laid Stock
Source: The Witch Queen campaign
Craftable: Yes
Quicksilver Storm – Exotic auto rifle
Quicksilver Storm is a rare auto rifle capable of taking a place amongst the best Destiny 2 PvP weapons, largely due to its great accuracy and Exotic perk.
Upon landing multiple rapid hits, Quicksilver Storm will fire a homing micro-rocket. Not only will this deal a quick burst of damage, but it also effectively increases your range potential as it ignores the standard damage drop off. What's more, hitting these homing rockets will also load the special grenade launcher shot. While this likely won't happen very often in PvP, the grenade launcher shot is devastating.
You'll want to know how to get Quicksilver Storm in Destiny 2 to give it a go in PvP.
Source: Lightfall bonus
Craftable: No
Eye of Sol – Legendary sniper rifle
The Eye of Sol is a force to be reckoned with in the right hands. If you're a sniper-lover in PvP, then you'll want to get your hands on this.
Thanks to a low zoon rating and high aim assist, along with great perk combinations, Eye of Sol is a snappy and deadly sniper in PvP if snipers are your style. You'll be able to quickly one-hit opponents with a well-placed precision hit with ease.
Best perks: Moving Target, Snapshot Sights, Surplus, Opening Shot
Source: Trials of Osiris
Craftable: No
Beloved – Legendary sniper rifle
Beloved is another great sniper choice in PvP. Much like Eye of Sol, this weapon is valued for its low zoom and high aim assist that make it a snappy and versatile sniper.
If you've got a good Eye of Sol then you likely won't need this, though if you have the Beloved crafting patterns then you'll be able to craft a god roll.
Best perks: Snapshot Sights, Moving Target, Quickdraw
Source: Random drops, Gunsmith
Craftable: Yes
Matador 64 – Legendary shotgun
The Matador 64 has been stirring up chaos in the Crucible, as shotguns tend to. Being a precision shotgun, the Matador 64 is effective at longer ranges than you might expect for a shotgun.
Pair this will great perk combinations like Opening Shot and Perpetual Motion and you'll have a swift, versatile, and incredibly deadly weapon.
Best perks: Perpetual Motion, Opening Shot, Killing Wind
Source: Grasp of Avarice dungeon
Craftable: No
The Chaperone – Exotic shotgun
Shotgun Bros dominate the Crucible in Destiny 2 for a reason. In the right hands (read: most aggressive), The Chaperone is nigh unstoppable. The Precision Slug allows for devastating headshots up close, which in turn proc The Roadborn, an intrinsic perk that makes this beauty even more dangerous. It's also a fine-looking weapon, if that's your bag.
Best Perks: Precision Slugs, The Roadborn
Source: Exotic Quest
Craftable: No
Deliverance – Legendary fusion rifle
Not only is Deliverance a great-looking weapon, it also packs a mean punch in PvP playlists. It's not particularly easy to get hold of, either, as you'll need to farm the Vow of the Disciple Raid to get it – but it's worth the effort. If you're lucky enough to roll it with Tap the Trigger and Heating Up, you'll be a force to be reckoned with thanks to the massively improved accuracy. Alternatively, roll Chill Clip and pair it with Stasis to slow enemies and trigger your Stasis Fragment effects.
Best Perks:

Heating Up, Chill Clip, Perpetual Motion, Tap the Trigger

Source:

Vow of the Disciple Raid

Craftable:

No
New Purpose – Legendary pulse rifle
Introduced with the Duality Dungeon in Season of the Haunted, New Purpose has some incredible perk combos that make it an absolute monstrosity in the Crucible. Combining Perpetual Motion with just about anything is a great move, but roll it with Desperado and you're laughing all the way to the morgue. It's worth noting that it's also a Stasis weapon, so it can roll with the always-entertaining Headstone. Oh, and it can drop with the Bitterspite Origin Trait, increasing performance when you take damage.
Best Perks:

Perpetual Motion, Tunnel Vision, Desperado, Headstone

Source:

Duality Dungeon

Craftable:

No
Hung Jury – Legendary scout rifle
One of the best PvP Scout Rifles returned to the loot pool in Season of Defiance. You can drop Hung Jury during Nightfall Strikes if you're lucky, and the right roll on this weapon can make it godlike. It has some great combinations such as Firefly and Rapid Hit, or Surplus and Explosive Payload. The weapon feel is second to none, and the right perks make this fan-favourite weapon come to life.
Best Perks: Firefly, Surplus, Explosive Payload, Subsistence
Source: Nightfall rewards
Craftable:

No
Lingering Dread – Legendary grenade launcher
Introduced in Season of the Haunted, Lingering Dread is a random drop from the Duality Dungeon. Not only does it come with great base velocity and high reload speed, it can also roll with the Bitterspite perk which causes incoming damage to increase reload speed. Pair it with Chill Clip, which causes the top half of the magazine to slow targets, it's surprisingly lethal in PvP activities.
Best Perks: Ambitious Assassin, Chill Clip, Auto-Loading Holster, Bitterspite
Source: Duality Dungeon (random drop)
Craftable:

No
3000 (+500 BONUS) Destiny 2 Silver – PS4/ PS5 3000 (+500 BONUS) Destiny 2 Silver – PS4/ PS5 Amazon $29.99 Buy Now Network N earns commission from qualifying purchases via Amazon Associates and other programs.
3000 (+500 BONUS) Destiny 2 Silver – Xbox 3000 (+500 BONUS) Destiny 2 Silver – Xbox Microsoft $29.99 Buy Now Network N earns commission from qualifying purchases via Microsoft and other programs.
Cloudstrike – Exotic sniper rifle
Cloudstrike has been causing chaos as one of the best PvP weapons in modes like Trials of Osiris for quite a while now. It's been making waves particularly in endgame PvP modes thanks to its unique perk which takes advantage of players grouped closely together, which is often the play in competitive.
Cloudstrike's Mortal Polarity Exotic perk makes it so that precision final blows create a lightning bolt at the target's location. While this is relatively weak in PvE, in PvP this perk is absolutely devastating. If you've got good aim, then all you have to do is land one precision kill to wipe out the rest of the team if they're grouped together.
Best perks: Mortal Polarity, Stormbringer
Source: Empire Hunts
Craftable: No
Autumn Wind – Legendary pulse rifle
Despite only being a Legendary, Autumn Wind is capable of going toe to toe with No Time to Explain, perhaps the best PvP weapon right now if you're a fan of the weapon type. This is thanks not only to the raw power of the 540 RPM archetype of pulse rifle currently in the PvP meta, but also the excellent perk offerings. We'd recommend this weapon in a heartbeat, particularly in more endgame PvP modes like Trials of Osiris or Iron Banner, where every advantage you can get is worth taking.
What's more, with how easy it is to get, it's not hard to get an Autumn Wind god roll of Headseeker, Rangefinder, and High-Caliber Rounds. With this setup, you'll have one of the fastest TTK weapons in Crucible for the time being.
Best perks: Headseeker, Rangefinder, High-Caliber Rounds
Source: Crucible rewards
Craftable: No
Graviton Lance – Exotic pulse rifle
Graviton Lance has come on gone from the PvP meta a few times over the years, but in Season of the Deep, this Exotic pulse rifle is back in business due to a recent buff.
Graviton Lance is unique in the pulse rifle category as it behaves more like a scout rifle, firing only two-shot bursts with the second shot dealing the majority of the damage. Therefore, it can take some getting used to. However, once you've got the hang of it, Graviton Lance has a very fast time-to-kill. Pair this damage with the Cosmology perk that causes eliminated opponents to detonate and damage nearby enemies, and you've got an effective weapon at wiping teams.
Moreover, the Black Hole perk, which causes the weapon to fire in two-shot bursts, also results in Graviton Lance having greater effective range that at first sight.
Best perks: Black Hole, Cosmology
Source: Exotic Engrams
Craftable: No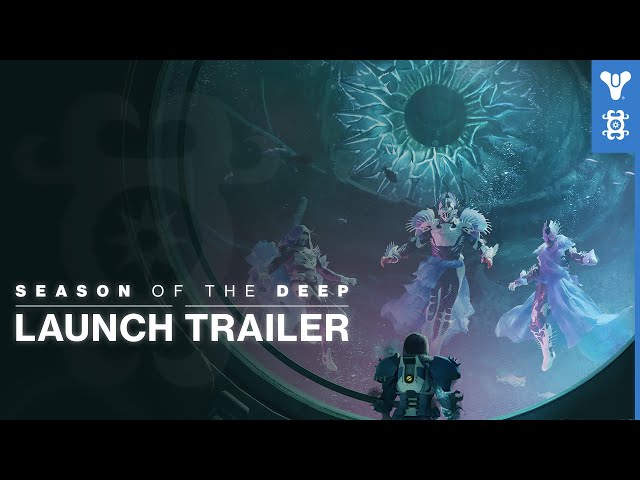 Remember though, the best Destiny 2 PvP weapons are largely up to personal preference. While these weapons certainly have the edge over the rest thanks to superb time-to-kill, accuracy, or great perks, everyone has their favorite weapons. Some weapons are also better suited to different maps and modes, so think carefully about what you're bringing into the arena.
A great example of this is the Destiny 2 Wicked Implement Exotic scout rifle, which has found niche uses in PvP due to its ability to slow enemies. This has come in handy in Trials during Season 21, with groups sticking together with one person wielding Wicked Implement for crowd control.
If you've got a favorite weapon, chances are you'll enjoy using that more than some of the weapons on this list. Nevertheless, these are the best Destiny 2 PvP weapons which have seen widespread usage from the PvP community, so we recommend giving a few of them a go if you're struggling to find your groove in the Crucible.
Destiny 2 Trials meta weapons
Here are the most used Destiny 2 Trials of Osiris meta weapons according to Destiny Tracker:
1. The Immortal – 5.43%
2. Cloudstrike – 5.16%
3. Conditional Finality – 5.15%
4. Matador 64 – 4.45%
5. Ammit AR2 – 2.96%
6. The Messenger – 2.22%
7. Ace of Spades – 2.03%
8. Crimson – 2.00%
9. Rose – 1.83%
10. Mercurial Overreach – 1.47%
Given the smaller team sizes and intensity of Trials of Osiris, the meta can look somewhat different. As such, it's good to have an idea of the most used weapons in the mode right now, as these will clue you in as to what you will be up against and what's best to use for yourself.
So there you have it. The best Destiny 2 PvP weapons in the meta right now across each Kinetic and Energy archetype. Experiment with what's out there and find a loadout that works for you. For PvE activities like Nightfalls or Raids, check out our best Destiny 2 weapons list for more helpful advice. And if you're looking to scratch that PvP itch, be sure to check out the best competitive FPS games right now for more multiplayer options.