The Quicksilver Storm Exotic auto rifle was already an exciting weapon, but the Catalyst turns that up a notch by adding a unique interaction with our new Strand powers. If you're looking to amp-up the power of this Exotic auto rifle, then you're in the right place. Here's an overview of the Destiny 2 Quicksilver Storm Catalyst, including how to get the Catalyst and its additional effects.
This weapon already makes quick work of Tormentors, especially for those who have been wanting to find out how to kill Tormentors in Destiny 2. But if you're hoping to reach the Destiny 2 Season 20 Power Cap, the Quicksilver Storm Catalyst will make getting new loot a breeze.
Destiny 2 Quicksilver Storm Catalyst how to get and unlock
You can get and unlock the Destiny 2 Quicksilver Storm Catalyst by completing the Any Data Port in a Storm quest.
You'll unlock the ability to complete this quest after completing Downfall, the third mission in the Destiny 2 Lightfall missions list. You need to head to the holoprojector near Nimbus in Neomuna to start the quest.
To unlock the Quicksilver Storm Catalyst, you'll need to rapidly defeat combatants to collect data in Neomuna with Auto Rifles, grenades, or Grenade Launchers. To complete the second and final step of the questline, you'll need to defeat enemies with the alternate fire of Quicksilver Storm to receive the Catalyst.
After you receive the Catalyst, you need to kill enemies with the weapon to be able to use it.
Destiny 2 Quicksilver Storm Catalyst effects
The Quicksilver Storm Catalyst in Destiny 2 changes the gun to a Strand effect, and final grenade blows from the weapon create Tangles.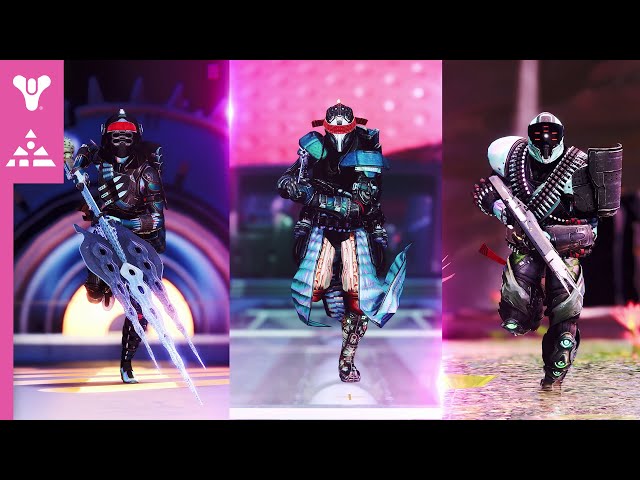 If you're used to the Destiny 2 Strand subclass now, you'll know that Tangles are extremely useful. Not only can they be shot at or thrown to cause an explosion, but you can actually throw them into the air and use them as grapple points when using the subclass. However, you'll need to know how to unlock Strand in Destiny 2 first.
That's everything there is to know about the Destiny 2 Quicksilver Storm Catalyst, including how to get it and its unique effects. That's not the beginning and end of Strand's potential however. Here's all the Destiny 2 Strand weapons that are being introduced with Lightfall.