Chasing the best weapons in the game is no doubt a fun and important aspect of the Destiny endgame, but armor is just as important, not only for build crafting but for fashion. And with every new expansion, Bungie gives us more items to play around with. As such, here are all the Destiny 2 Lightfall Exotic armor pieces you can get in the new expansion.
For more Destiny 2 Lightfall information, check out the full list of Destiny 2 Lightfall Exotics. You can also get prepared ahead of time by stockpiling Destiny 2 Ascendant Shards and Destiny 2 Ascendant Alloy, as well as doing some Destiny 2 Lightfall Bounty prep to get ahead on day one and level up the Seasonal artifact.
Destiny 2 Lightfall Exotic armor
The Destiny 2 Lightfall Exotic armor pieces are:
Aberyant Leap (Titan greaves armor)
Swarmers (Warlock greaves armor)
Cyrtarachne's Façade (Hunter helmet armor)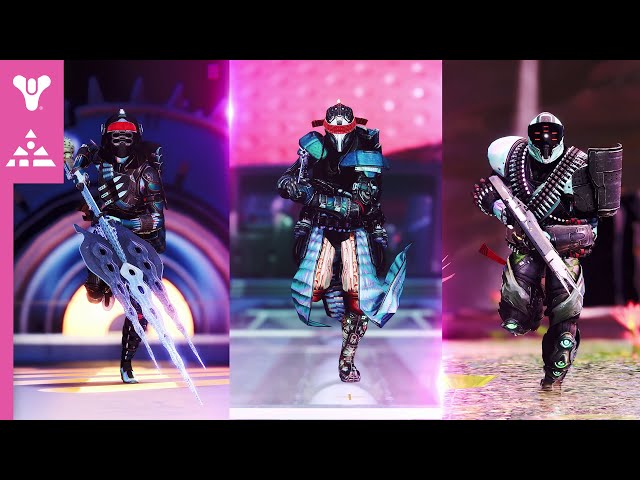 Aberyant Leap
Aberyant Leap is a new Titan set of greaves. This buffs your barricade and allows it to spawn more Strand lashes that fire out at enemies in a number of directions.
This is definitely more of a PvE Exotic that will help out with crowd control and allow Titan's to lead the charge.
Swarmers
Swarmers make use of the new Strand tangles that appear in the world. These Warlock greaves mean that destroying these explosives will cause waves of Strand damage to fire out.
These are Threadlings and they will seek out enemies.
Cyrtarachne's Façade
Cyrtarachne's Façade is a new Exotic helmet for the Hunter that gives the class a buff called Woven Mail when you grapple with the Destiny 2 Strand Hunter Threadrunner subclass. This buff improves flinch resistance for a period of time.
This will undoubtedly make Hunters even more formidable than they already are in PvP.
And that's all the new Destiny 2 Lightfall Exotic armor pieces that we know of right now. To equip your Guardian with the best of the best, be sure to check out the best Destiny 2 PvE weapons, best Destiny 2 PvP weapons, and the best Destiny 2 armor so you're well equipped to take on Calus and The Witness when Lightfall releases.