With every new Destiny 2 expansion, players are always looking for ways to plan ahead so they're prepared for all the new content. The best way to do this is by having a collection of completed Bounties at the ready, though some are better than others. Here's our handy Destiny 2 Lightfall Bounty prep guide so you can get a head start as soon as it releases.
The first step, however, is to know the deadline by finding out the Destiny 2 Lightfall release date and the Destiny 2 Lightfall Raid release date. Besides Lightfall Bounty prep, you can also get prepared by stockpiling Destiny 2 Ascendant Shards and Destiny 2 Ascendant Alloy so you can Masterwork new armour and craft the new weapons.
Destiny 2 Lightfall Bounty prep
Destiny 2 Lightfall Bounty prep involves saving completed Bounties in your inventory until after the release of the expansion and is the best way to get a head start on the expansion. Not all Bounties are made equal though – Weekly Bounties give the most XP, as calculated by Destiny community members Skarrow9 and Kimo.
The following are the 26 available Weekly Bounty sources you'll want to complete and save to prepare for Lightfall:
Seven in the Dreaming City (Petra Venj)
Four on Europa (Variks)
Four on the Moon (Eris Morn and The Lectern)
Two in the Cosmodrome (Shaw Han)
One Starhorse bounty (Starhorse in Eternity)
Eight weekly Clan Bounties (Hawthorne)
Complete as many of these bounties as you can but don't turn them in – save them until after the Lightfall release and update. If you can complete all of these bounties, including the challenging eight Clan Bounties, then you'll have a maximum of 34 bounty slots free.
To complete the Lightfall Bounty prep process, complete and save the following Daily Bounties:
Seven from Vanguard (Zavala)
Seven from Crucible (Shaxx)
Seven from Gambit (Drifter)
Seven from Gunsmith (Banshee-44)
Daily Bounties are the second best source of XP behind Weekly Bounties, and so the goal is to save up as many completed dailies as you can once you're done with weeklies. What's more, if you only complete seven of these vendor Daily Bounties and turn them in once Lightfall arrives, you'll only have to complete one more bounty from each vendor to receive the Weekly Bounty Challenge rewards. The best idea is to save the final eighth bounty for each vendor until you reach the gear soft power cap for the update, maximising your rewards.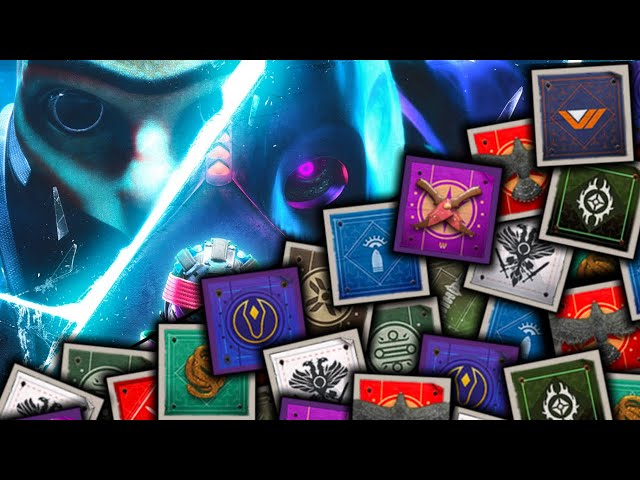 That's all you need to know about Destiny 2 Lightfall Bounty prep so you can maximise your XP earnings and level up as soon as the expansion drops. Besides Bounty prep, you can also create the best Destiny 2 Titan build, the best Destiny 2 Warlock build, or the best Destiny 2 Hunter build ahead of time.