There are a lot of great assault rifles in Call of Duty: Warzone but if you're looking for something that doesn't slow you down and fires fast, the M13 could be the AR for you. It might be an old gun by Warzone standards, but a recent buff means it's one of the best Warzone guns to use right now.
And that's because right now, the M13 is statistically better than the best NZ-41 Warzone loadout– the assault rifle that's been terrorising players in Season 4. The NZ-41 has come under increasing pressure in recent weeks leading it to be nerfed not once, but twice. As a result, several other weapons are starting to rise in the Warzone meta – the M13 included.
The M13 is an incredibly versatile gun that has a great range with the right attachments – something we'll break down below in our M13 Warzone loadout in more detail.
Best M13 Warzone loadout
The best attachments for a M13 Warzone loadout are:
Monolithic Suppressor
Tempus Marksman
Corp Combat Holo Sight
Commando Foregrip
60 Round Mags
Like all of the best Warzone guns, the M13 needs a little time ploughed into it to get the results you're after. The Tempus Marksman and Monolithic Suppressor attachments, for example, need level 56 and level 60 respectively to unlock. But it's totally worth it. The Tempus Marksman is the most accurate barrel out there and will really work on range as well as improving your damage range and bullet velocity.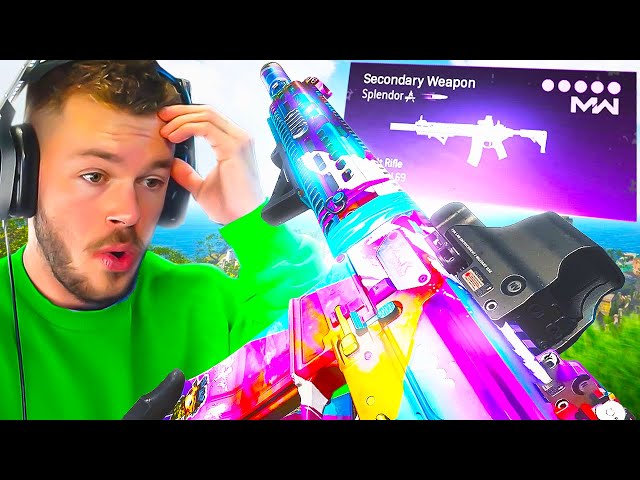 Throw in the combination of the Commando Foregrip and Corp Combat Holo Sight and you've got a set of attachments that will really work against the M13's usual recoil pattern.
The M13 is definitely not the best AR out there when it comes to damage and so fixing on the 60 Round Mags means that even though it might take more bullets to bring another player down, the M13's high fire rate means you won't even notice a difference. As such, this attachment is great for those trio and quad games in Warzone when you're coming up against multiple players in combat.
The M13 does boast one of the faster fire rates for an assault rifle in the game. Pair that with the low recoil and you've got a gun similar to an SMG but with the addition of it being a close to mid-range assault rifle, which can, at times, hit out at those longer ranges. If you're looking for a bit more mobility, you can always swap out the Commando Foregrip for the Skeleton stock instead.
M13 Warzone loadout perks and equipment
When it comes to those all-important perks to accompany this loadout, we'd suggest Double Time, Overkill, and Combat Scout.
For equipment, we'd recommend using the Heartbeat Sensor and Semtex.
So there you have it, our best M13 Warzone loadout. If you're looking for more options, make sure to check out our best Warzone loadouts guide.