When you're looking at throwing together the best Warzone loadouts for your next set of games, Call of Duty Warzone has a lot of weapons to offer. Figuring out what makes up the best Warzone guns might be obvious, but there are always hidden gems that players overlook – and that's where the FFAR comes into things. If you're looking for the best FFAR Warzone loadout right now, you're in the right place.
This Black Ops Cold War-era assault rifle has a decent damage output and a high fire rate, both things that will work well in your favour when you're staring down an fully-plated enemy squad. With the right attachments, which you can find in the FFAR Warzone loadout below, it has manageable recoil that help it to be a dominant force in mid-range gunfights.
Like the sound of that? Of course you do. Here's everything you need to know about the best loadout options and class setup for the FFAR in Warzone. We'll make sure to keep this updated if there are any balancing changes, too, so don't worry.
Best FFAR Warzone loadout
'Jebbo', an up-and-coming Call of Duty content creator with a knack for throwing together brilliant weapon builds, has put together an FFAR loadout that shreds. So, without further ado, here's everything you need to know about the best FFAR Warzone loadout available right now:
Underbarrel: Bruiser Grip
Laser: Tiger Team Spotlight
Magazine: STANAG 50 Rnd
Rear Grip: Serpent Grip
Stock: Raider Stock
With this FFAR build, the Bruiser Grip is an obvious first choice attachment. It comes with improved Movement Speed and increased hip-fire accuracy making it an important part of a run-and-gun setup. Throwing the Tiger Team Spotlight Laser attachment into this build also speeds up Aim Walking Movement Speed – which is useful in a firefight.
For the next handful of attachments, you're going to want the Serpent Wrap Rear Grip for increased ADS speeds and the Raider Stock to improve mobility all-round. Finishing things off with the STANAG 50 Rnd magazine means you shouldn't have to reload too much mid-fight.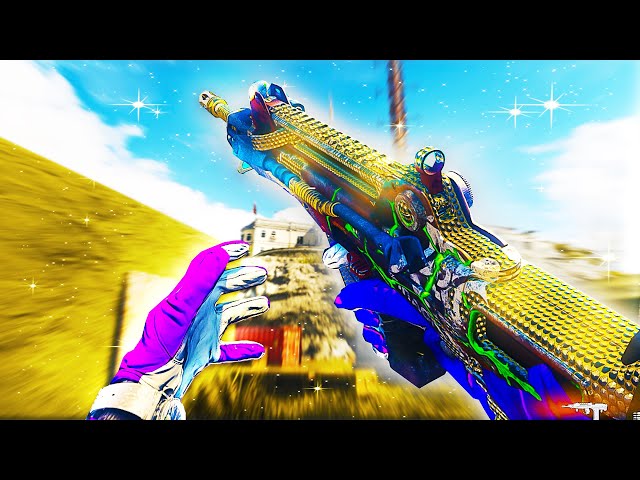 FFAR Warzone loadout secondary weapons
This weapon is fast-firing, so you're going to want to balance it with something that offers a little more range.
That's why we recommend this NZ-41 Warzone loadout or this Bren Warzone loadout. Both of which are demons at a distance and should have you racking up kills in no time.
If you fancy yourself a marksman, why not check out this HDR Warzone loadout or this Kar98k Warzone loadout – the FFAR would pair nicely with both of these options.
FFAR Warzone loadout perks and equipment
As for perks and equipment, the Warzone meta is clear. You're going to want to rock Serpentine, Overkill, and Combat Scout alongside Throwing Knives and Stun Grenades.
Of course, you could dabble with a Heartbeat Sensor if you want, but Stuns better-suit the run-and-gun build on offer. Ghost is, of course, also a good pick if you don't want a primary weapon in your second slot.