We've known about Call of Duty introducing a Zombies mode to the Modern Warfare sub-series in Modern Warfare 3, but we're still learning more and more about this unique take on a franchise staple. One thing you'll be pleased to learn going into MW3 is that you will be able to pet the Hellhounds in MW3 Zombies; although, you might need a specific bit of equipment to do so.
We don't know if Modern Warfare 3 will be one of the best FPS games out there when the MW3 release date arrives, but we do know that Call of Duty players will be able to look forward to MW3 Zombies – and, between you and us, that's a lot better than another iteration of Spec Ops. In fact, we think MW3 Zombies is the recovery Call of Duty Zombies as a whole needs after Vanguard's rocky offering.
So far, in the build up to launch, lead developer Treyarch is sharing that MW3 Zombies won't have an easter egg at launch and it confirms that your MW3 Zombies gameplay session can indeed extend beyond an hour at a time – thankfully. Now, thanks to Call of Duty leaker 'MWIIINTEL' we know that one of the achievements (or trophies, if you're a PS5 player) you can earn is for petting the Hellhounds. Yes, gaming's greatest feature is coming to Modern Warfare 3's Zombies mode.
Hang on a minute, though, The Loadout; Hellhounds are an enemy in Call of Duty Zombies, so how are you meant to pet them without dying and losing all your MW3 weapons? Well, that's an excellent question, and we're confident that we know the answer.
We don't know for certain just yet, but it seems quite likely that you're going to need to use Brain Rot in Modern Warfare 3 Zombies to pet the Hellhound and get the achievement (or trophy). If you're someone who hasn't played a Call of Duty Zombies mode in a few releases, Brain Rot is a Pack-a-Punch ammo modifier in BO4 and BOCW (and a Covenant in Vanguard) that will let you infect a zombie and turn them into an ally for a limited time. It doesn't work on special bosses, but it does usually work on Plaguehounds – and Hellhounds, of course.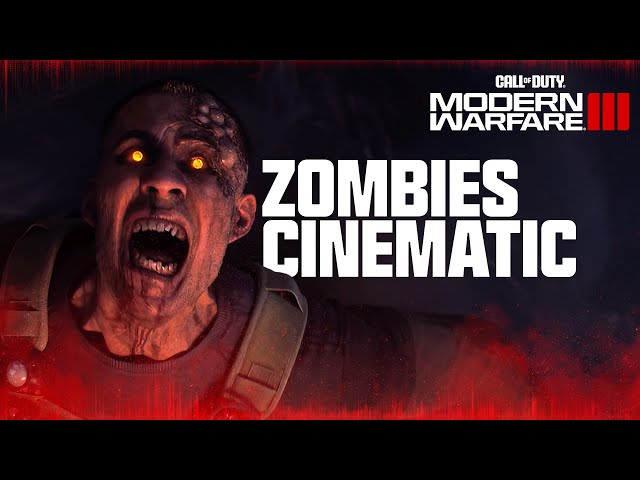 So, not only is Call of Duty Zombies' best weapon back according to the Modern Warfare 3 Collector's Edition, and Modern Warfare 3 is bringing back this fantastic forgotten BO3 feature, it's also bringing back Pack-a-Punch ammo modifications. It really does sound like this could be a fantastic refresher and a wonderful bridge between whatever Vanguard's Zombies was and whatever we're going to get in the next one.
If you want to learn a little bit more about Modern Warfare 3 generally, you can find out more about all the MW3 maps right here. We also have the latest intel (see what we did there?) on the new Modern Warfare 3 Aftermarket Parts system and how you can get yourself a free copy of MW3 with this Razer PS5 controller right here.