Well, there it is. Call of Duty has just confirmed that COD 2023 is going to be Modern Warfare 3 alongside confirmation of when the Modern Warfare 3 release date is and an insight into the fued developing between Task Force 141's Captain Price and the new iteration of Makarov – one of his deadliest foes from the original Modern Warfare trilogy. While this is all very exciting for those of us who enjoy a good COD campaign, there's also a mystery phone number hidden in the MW3 teaser – and we don't know what it means, yet.
Ahead of any confirmation about Modern Warfare 3 early access, which we do know a little about already thanks to leaks and rumors, Call of Duty dropped a teaser trailer revealing the Modern Warfare 3 launch date and setting the scene for a rather bloody fued between Price and Makarov. It's all very exciting, even if it doesn't quite confirm that Modern Warfare 3 Zombies is coming. However, it's also a lot more mysterious than you might think.
In the first few seconds of the teaser trailer, a phone number can almost be faintly seen in the green soundwave at the center of the screen. From what we can tell, it makes out a number starting with "+1" – which is a North American phone number – and includes a couple of two's, an eight, and a nine. At the moment, we can't quite work out what the full number is.
As you can see for yourself above, the light flare seems to obscure some of the numbers and – when you watch it, even at 0.25x speed, the numbers quickly fade in and out. It could have something to do with the cellphones content creators were sent earlier, but we can imagine that anyone – should they work out the number – will be able to call it.
We expect the Call of Duty community to clear this easter egg hunt in a matter of hours, but right now, no one knows what the numbers mean. We've never felt more like Alex Mason.
You can also check the rest of it out for yourself, if you want to see what Price has to say about Makarov at the moment. We have to wonder if Makarov will get to respond before the Modern Warfare 3 beta drops. Either way, you can find out everything we know about MW3 multiplayer right here and what we know about the MW3 campaign here. Expect the two to share some light narrative beats.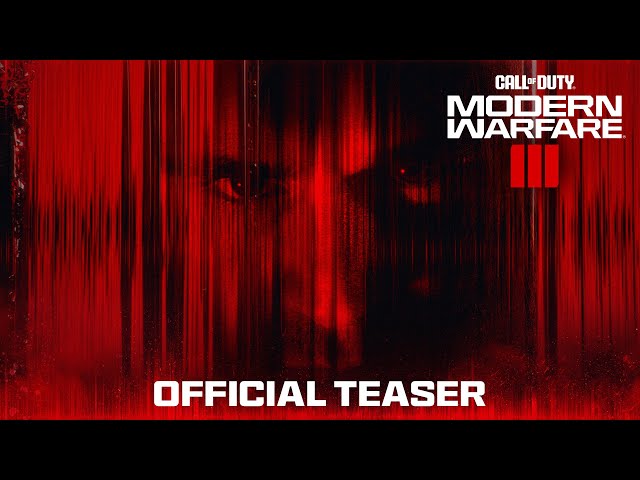 Is Modern Warfare 3 going to be one of the best competitive FPS games out there – something every Call of Duty game strives to be – when it drops? Well, it certainly stands a good chance. When you think about how these cryptic care packages seems to suggest that the slide cancel movement mechanic is back in MW3, there could be a lot to look forward to for those of you who prefer to play more competitively.
As for the rest of us? Well, it sounds like there's going to be quite a few interesting tidbits of information dropping between now and the MW3 reveal event. You can also read up on all the MW3 weapons we know about so far and all the MW3 characters we're expecting to wield them here. If you like what you see, be sure to read up on what Modern Warfare 3 pre-orders you can take advantage of, too.