Here we are then, the third and final 'Geoff Keighley day' of the year! After spoiling us with game reveals during the Summer Games Fest and hosting Gamescom Opening Night Live 2021, Keighley is wrapping up the year with The Game Awards.
Packed with celebrations of some of this year's best games, including Deathloop, Returnal, and Ratchet & Clank: Rift Apart, this year's show will also look to the future. Reveals for Sonic The Hedgehog 2 (the movie) and the next Sonic game (believed to be called Sonic Frontiers), new gameplay for Saints Row, a new trailer for Suicide Squad Kill The Justice League, and new game reveals have all been confirmed. Plus, there are some Elden Ring-level surprises also lying in wait.
You can watch the show on Twitch and YouTube on December 9 at 4:30 PM PT / 7:30 PM ET / 12:30 AM GMT (December 10) / 1:30 AM CET (December 10). The first 30 minutes will be a pre-show with a few awards and announcements before the actual show begins and runs for the next few hours. Below, we will keep track of the award winners, new reveals, and other announcements.
Make sure to keep checking back to this page for the latest game reveals and news:
The Game Awards 2021 news and reveals
Here are all the games we've seen at The Game Awards 2021 so far.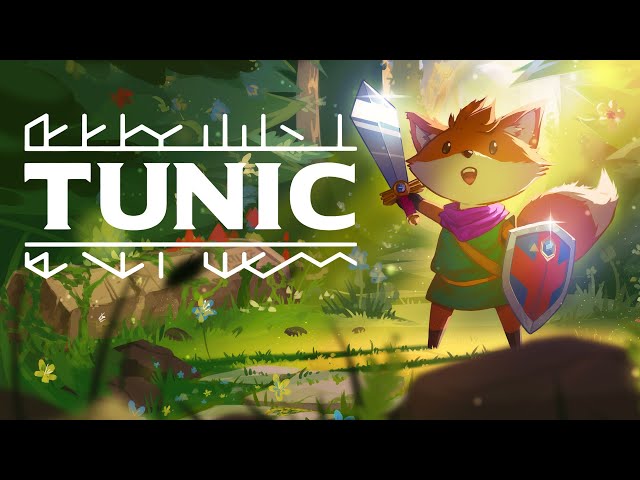 tunic
We've been busting a gut to see more of solo developer Andrew Shouldice's clearly Zelda-inspired isometric action-adventure title, Tunic. Fortunately we've been treated to not only a brand new trailer, but a release date at last!
Prepare yourself for foxy adorableness on a level unheard of before on March 16, 2022 when Tunic lands on Xbox One, Xbox Series X|S, and PC.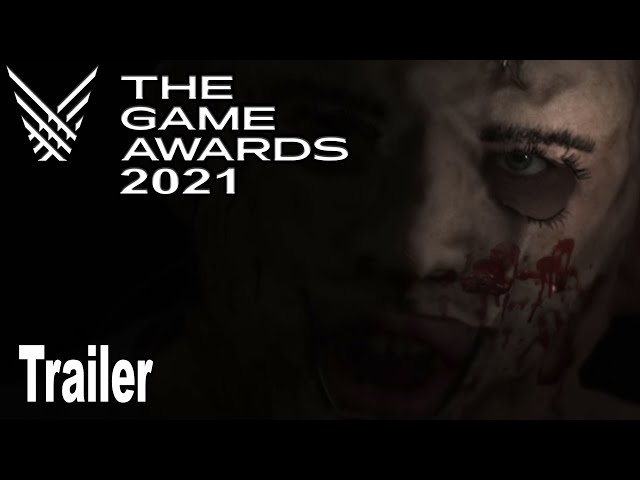 The texas chainsaw Massacre
Dead By Daylight fans, you might want to take a gander at this one. That's right, it's a multiplayer Texas Chainsaw Massacre game. The last game we can think of based on the cult classic came all the way back in 1983 for the Atari 2600. Showing our age there a bit…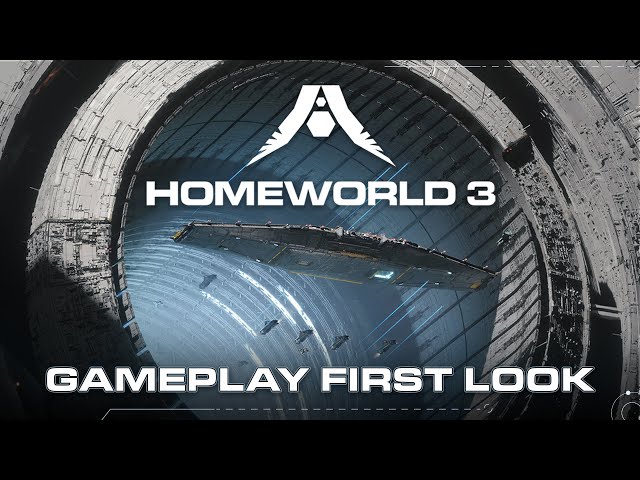 Homeworld 3
Relic Entertainment has slowly been whittling away at Homeworld 3 for quite some time now – five years in fact after the release of Deserts of Kharak. Now we finally get a proper look at the third instalment of the PC-only space-faring RTS series.
Homeworld will be making our world its home at some point in Q4 2022.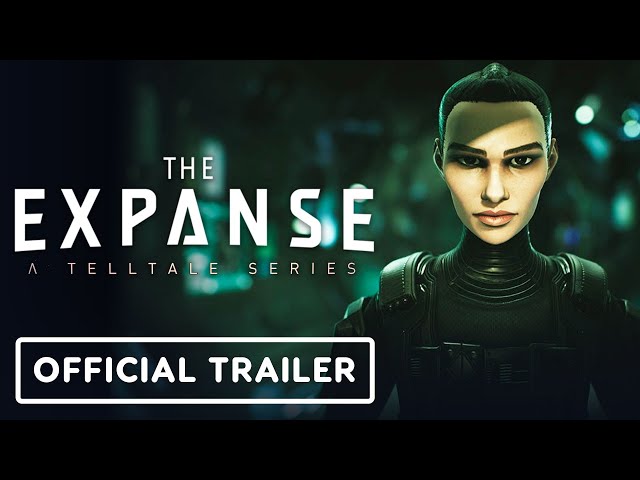 The Expanse: a Telltale Series
Episodic storytelling maestros Telltale Games and Deck Nine (Life is Strange: True Colors) are teaming up on a brand new series based on long-running sci-fi series, The Expanse. We don't know much more yet outside of the fact that they're placing you in the shoes of Camina Drummer from the show.
This is the @ChivalryGame II world premiere! #TheGameAwards pic.twitter.com/eSBEb1Umoy

— The Game Awards (@thegameawards) December 10, 2021
Chivalry 2 House Aberfell update
Chivalry 2 has a brand new update en route, and you might want to sharpen your finest Highland sword for this one. With a new weapon, map, and objective on the way, now might be the time to jump in ahead of its early 2022 release date.
Oh, and to sweeten the deal there's even a free weekend going on right now with some extra special Christmas content. Ah, the yuletide gift of glorious combat.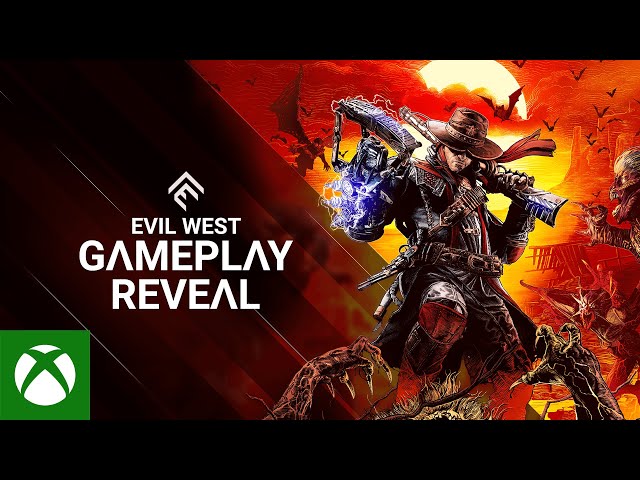 Evil West
We feel like every form of archetype mashup has been covered at this point – there's Pirates vs Ninjas, Plants vs Zombies, Red vs Blue, and pretty much everything in-between. But now developer Flying Wild Hog is bringing us some Cowboy vs Demons action.
If yeehaw Doom sounds like your kinda thing, then prepare yourself for Evil West's arrival when it arrives everywhere apart from Switch (sorry Nintendo fans) in 2022.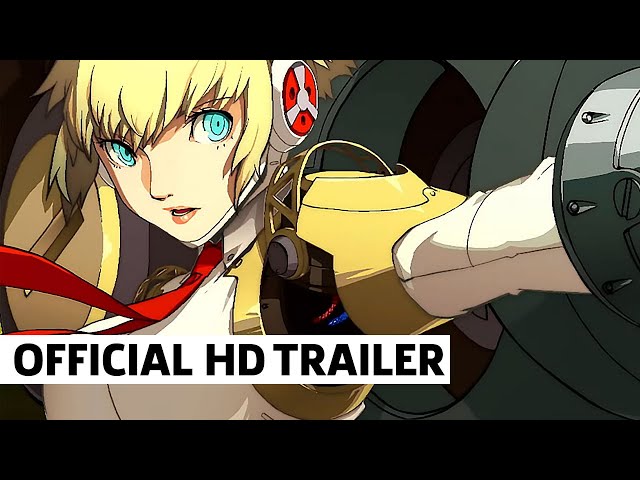 Persona 4 Arena Ultimax
Persona fans, this is not a drill – we're getting some Persona 25th anniversary news here tonight, and a remaster of Persona 4 Arena Ultimax is coming our way.
The fighting game was originally released in Japanese arcades back in late-2013, before finding its way onto PlayStation 3 and Xbox 360 consoles in 2014. On March 17, 2022, it will now be making its way to PC, PlayStation 4, and Nintendo Switch.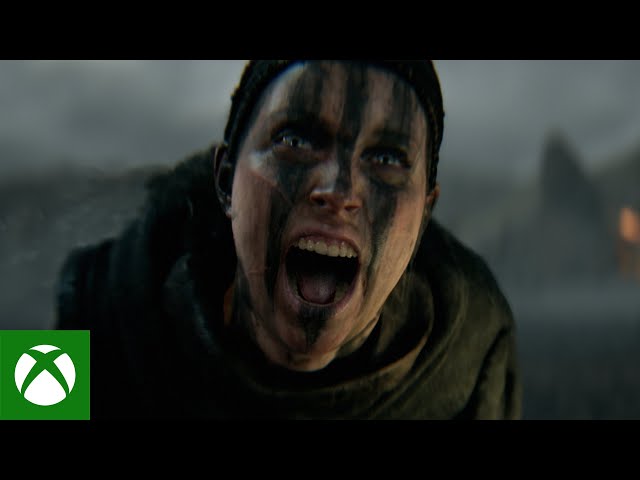 Senua's Saga: Hellblade 2
Has it been two years already since the continuation of Senua's journey was announced on this very stage, and now we're being treated to a new, beautifully-eerie trailer for Hellblade 2.
During the trailer we see Senua moving through a dank Icelandic cavern, flanked by the voices in her head. A titan-esque being comes into shot – Senua's target it seems. After attacking the beast, things get ugly real quick as the hunting party fail to bring down its prey. We recommend going for the nape of the neck next time…
Turns out, he just wanted a friend, and Senua somehow knows him. Hard to forget a face like that, tbh. Senua's Saga: Hellblade 2 will be making its way onto Xbox Game Pass on day one, with cloud enabled. PC players can also get in on the action.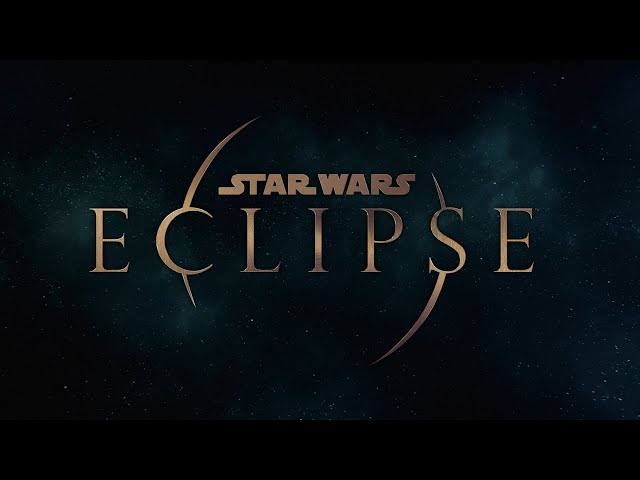 Star Wars: Eclipse
Quantic Dream-meets-Star Wars – an unlikely alliance if we ever saw one, but we are absolutely here for it. Set during the High Republic era, Star Wars: Eclipse, it looks like we'll finally be getting an on-screen glimpse of the Jedi golden era.
With all Quantic Dream games, we expect this to be a choice-based, narrative driven adventure. Though how this will blend in all of the shwing shwinging of lightsabers we've grown to expect remains to be seen.
She will fight to unite the warriors of two worlds. You are Wonder Woman. #WonderWoman #WonderWomanGame pic.twitter.com/uQY8xF8wS5

— Warner Bros. Games (@wbgames) December 10, 2021
Wonder Woman
We've long-wondered what Monolith – the creative minds behind the Middle-Earth series – have been up to. Well, as it transpires, they've been working in-tandem with Warner Bros. on a new Wonder Woman game.
According to the trailer's YouTube description, we'll be following a fully original, single player and open world story "to become Diana of Themyscira in the fight to unite her Amazon family and the humans from the modern world."
The reveal trailer itself offers very little of anything, but we're nonetheless hyped to see Diana beating the shit out of various baddies in her own standalone adventure.
BREAKING: ALAN WAKE 2 COMING IN 2023! #TheGameAwards pic.twitter.com/gx15kmV1F4

— GameSpot (@GameSpot) December 10, 2021
Alan Wake 2
The long-awaited sequel to Alan Wake has finally materialised. After a whole decade, Alan Wake 2 is a reality. While the original game was more of an action-horror, Remedy Entertainment is going full survival-horror this time around – and we're absolutely gassed to see their take on the genre.
We'll be waiting a while yet unfortunately, but know that in 2023 Alan Wake 2 will be gracing PS5, Xbox Series X|S, and PC.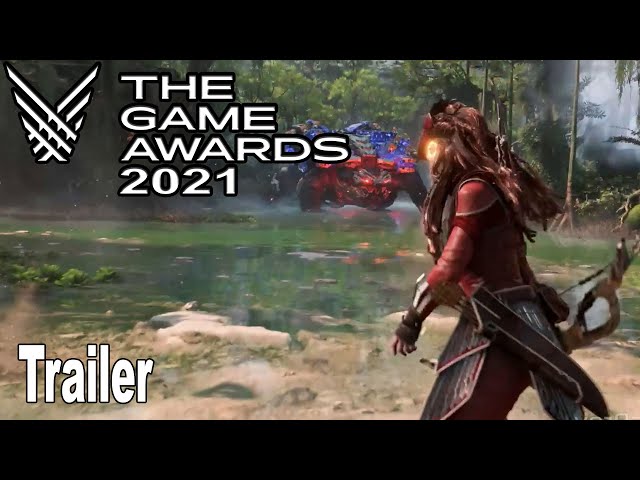 Horizon Forbidden West
"The land is dying, and the machines are out of control." Fortunately, Aloy is back, and in the new Horizon Forbidden West trailer we get to see all of the various biomes she'll be hunting down machines in when the Horizon Forbidden West release date rolls round.
There also seems to be a new snake-like machine that can wrap itself around buildings. Ssssssnazzy.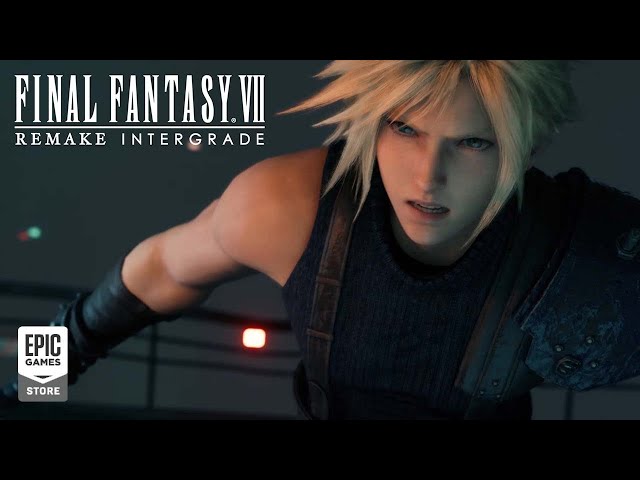 Final Fantasy VII PC
The Final Fantasy VII Remake is on its way to PC, with Integrade included. On December 16 you'll be able to pick it up for yourself on Epic Games.
Destiny 2: The Witch Queen
Eyes up, Guardians, a new trailer for Destiny 2's upcoming The Witch Queen expansion has just dropped. Focusing on a Guardian's retelling of her fight against Savathûn, we get a super sneaky peeky at the fight against the Hive god herself.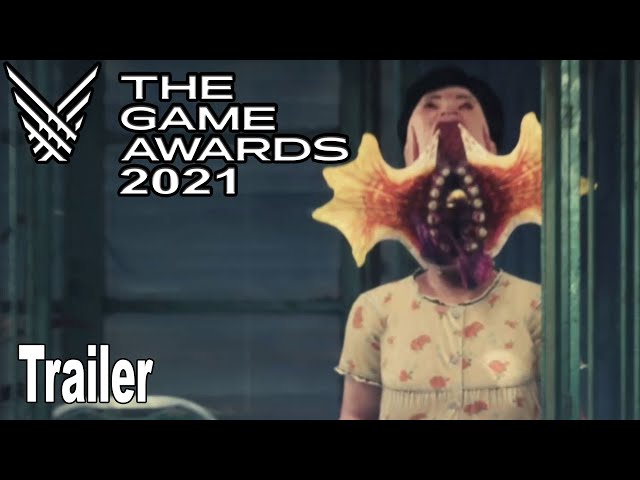 Slitterhead
What happens when Silent Hill creator Keiichiro Toyama sets up his own studio? Well, Slitterhead, the positively-horrifying creation of Bokeh Game Studio is the result.
With swords created from blood, scuttle-y humanoid creatures, and big classic Japanese horror vibes, we're very excited to see how this one turns out.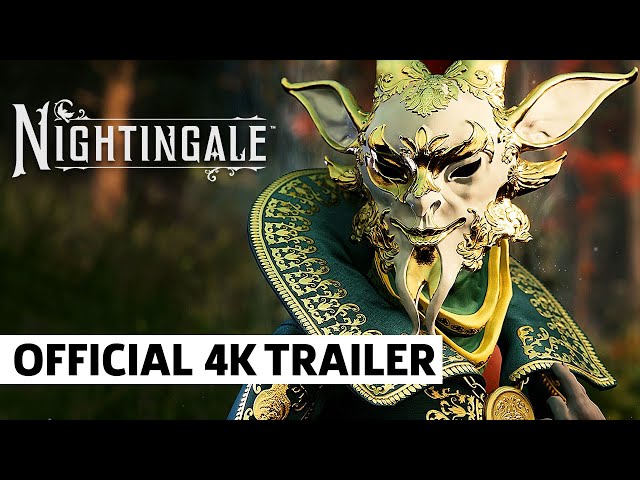 Nightingale
Coming to Early Access on PC next year is Nightingale, a new solo and co-op fantasy shooter from Inflexion Games. Set between the Lands of Fae and Victorian London, players will embody 'Realmwalkers', and find themselves battling against everything from giants and ents to huge bestial entities.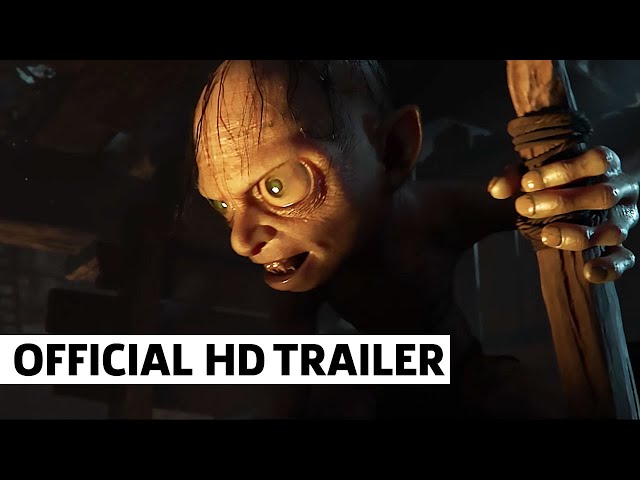 The Lord of the Rings: Gollum
'Is it trailer, Precious?' Yes, Gollum, it's the first in-engine trailer for Lord of the Rings: Gollum. The once-Hobbit creature that we all know and love(?) will be scurrying along our screens sometime in 2022, when the game finally arrives on all major platforms apart from Nintendo Switch.
PUBG: Battlegrounds free-to-play
Ah PUBG, one of the battle royales that started it all. Once a behemoth in the gaming world, Krafton's shooter has gradually fallen to the wayside.
To turn the tides, it looks like the developer is now changing tact, announcing that PUBG will be free-to-play from January 12, 2022.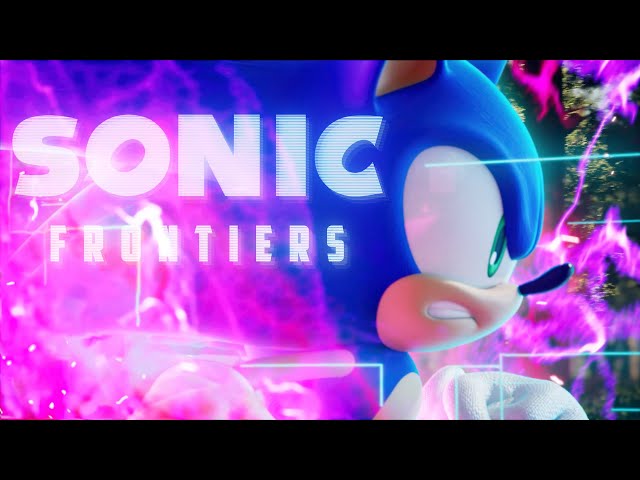 Sonic Frontiers
Not only have we been given a glimpse at the new Sonic movie, but this year's Game Awards has also revealed a brand spanking new Sonic game – Sonic Frontiers.
Coming during 2022's holiday period, the Sonic Frontiers trailer showed off a pretty stunning open-world environment, flush with rolling hills, craggy cliffs, and ancient circular structures that remind us a little bit of the Halo Infinite Forerunner Artifact locations. Sonic x Halo when?
Suicide Squad: Kill the Justice League
The new Suicide Squad game could be something very special indeed, especially considering how well the 2021 big screen reboot went down. This time round, we get a first look at some of its gameplay, with the merry band of supercriminals tasked to kill Flash.
During the trailer we see that Harley gets some hookshot action (if it's anything like Halo Infinite's implementation then we'll be veeeeery happy), King Shark can scale walls, and Deadshot can fly around, so there's plenty of verticality on display as they beat the snot out of pretty much anything that moves.
Hopefully we'll be seeing plenty more of it in the run-up to the 2022 Suicide Squad: Kill the Justice League release date.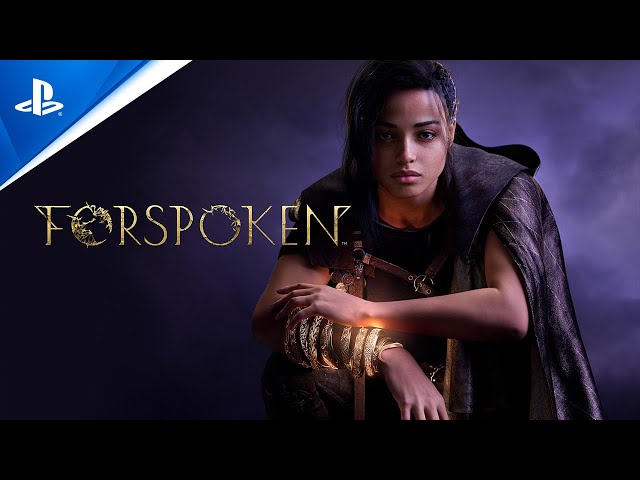 Forspoken
Forspoken is back with a brand new story-focused trailer, which showcases plenty of new Athian enviroments, as well as Frey getting to grips with traversing its unforgiving landscape – sometimes in stealth.
With a big old boss battle included, there's plenty to check out in the new Forspoken trailer. This most likely won't be the last PS5 and PC players see of it before its May 24, 2022 release date, either.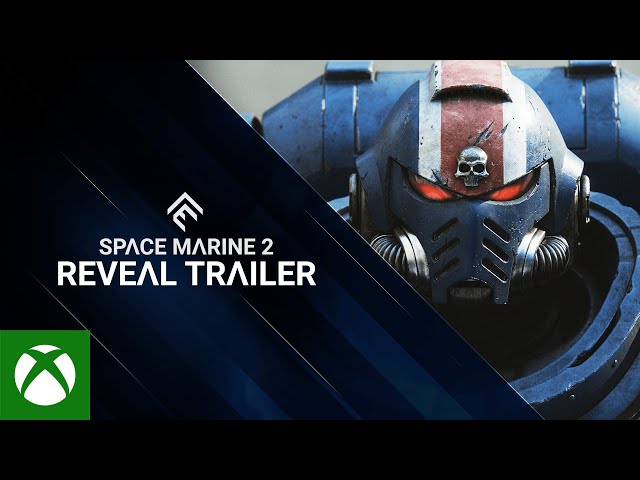 Warhammer 40,000: Space Marine 2
It's been a decade since Warhammer 40,000: Space Marine first graced our screens, and now the sequel to the third-person hack-n-slash shooter has been announced, this time in Saber Interactive's hands.
Warhammer 40,000: Space Marine 2 will be available on PS5, Xbox Series X|S, and PC when it eventually arrives.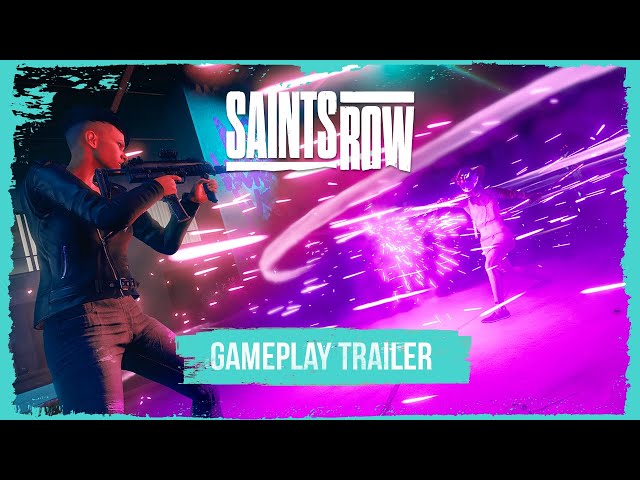 Saints Row
The brand new Saints Row is still on its way – August 23, 2022 should be the date you have marked in your calendars – and at The Game Awards we get to see even more gameplay in this brand new trailer.
Showcasing plenty of Santo Ileso's finest views, as well as its delightfully-destructive combat, fearsome factions, and colourful customisation, you'll want to take a look at the trailer.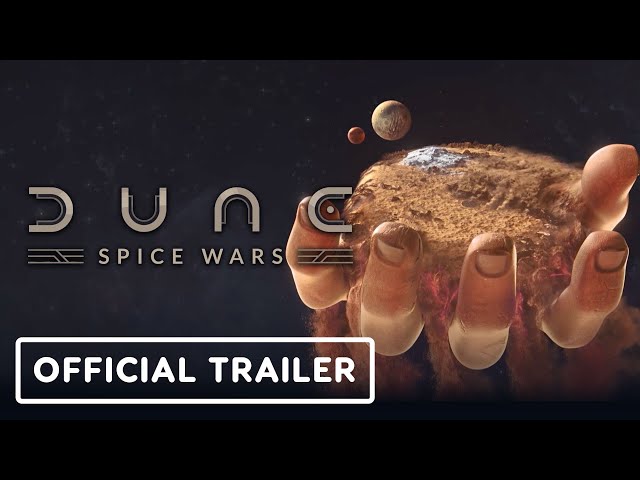 Dune: Spice Wars
Funcom and Shiro Games' 4X take on the cult classic sci-fi novel-turned-wildly-popular movie adaptation could be very spicy (sorry) indeed. The announcement trailer sets the scene and introduces some very stern-sounding characters indeed.
Tiny Tina's Wonderlands
While the Tiny Tina's Wonderlands release date may be a little while away yet, Gearbox is back to tide us over with a brand new story trailer ahead of the Tiny Tina's Wonderlands release date. Apparently, there's only one person who can wield fate itself – the Fatemaker. It sounds super edgy, but it's actually just you, the player.
Promising a whole host of tweaks to classic fantasy creature archetypes, the trailer also features a dench Bioshock-esque Cthulhu-looking thing sprinkled in among the various undine and landshark critters scattered around the game's environments.
Steelrising
Everyone remembers the deadly clockwork mannequins of revolutionary France, right? No? Well, Steelrising looks to be a soulslike with French flair that reminds us a lot of the classic Doctor Who episode, 'The Girl in the Fireplace'.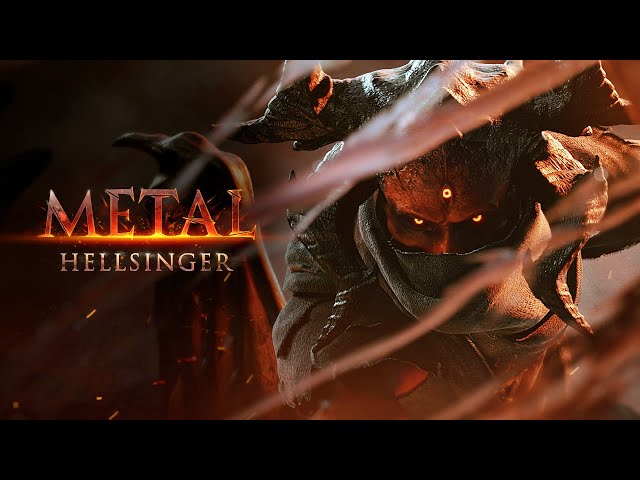 Metal: Hellsinger
As Jack Black famously sang, '"you can't kill the metal." And if you can't kill it, then you might as well make a game out of it. Metal: Hellsinger is a new rhythm shooter that has plenty of the genre's most notable screamers on its soundtrack.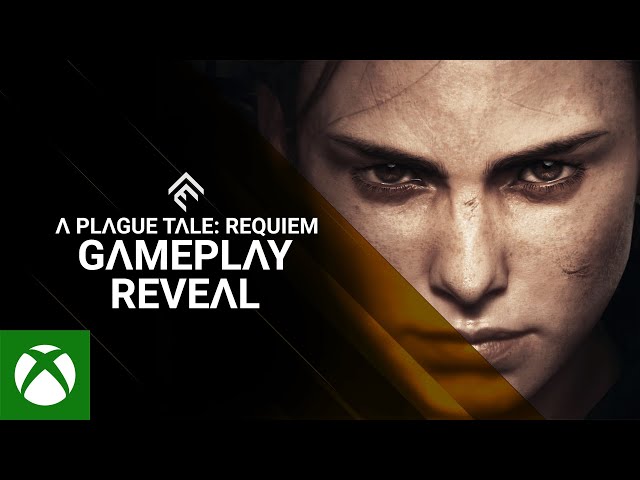 A Plague Tale: Requiem
A Plague Tale: Requiem's Game Awards 2021 trailer reiterates the fact that it is going bigger and better than its predecessor. With more open environments as part of bigger locales, and a much grander journey possibly on the cards, it'll be one to pick up when it arrives on PS5, Xbox Series X|S, Xbox Game Pass, and PC in 2022.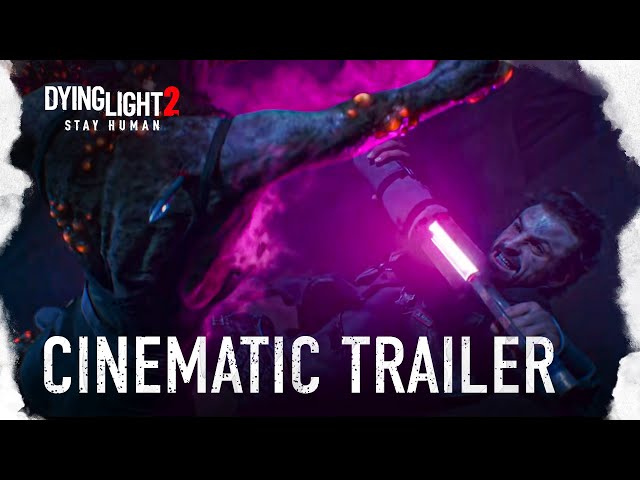 Dying Light 2: Stay Human
Though not a true sequel, Dying Light 2: Stay Human looks to remain true to everything that made the original special – though as noted in our Dying Light 2 preview we're getting more of a "character-focused RPG, following in the footsteps of The Witcher and Fallout" this time around.
The shiny new CGI trailer is definitely worth a gander if you get a minute and 53 seconds to spare.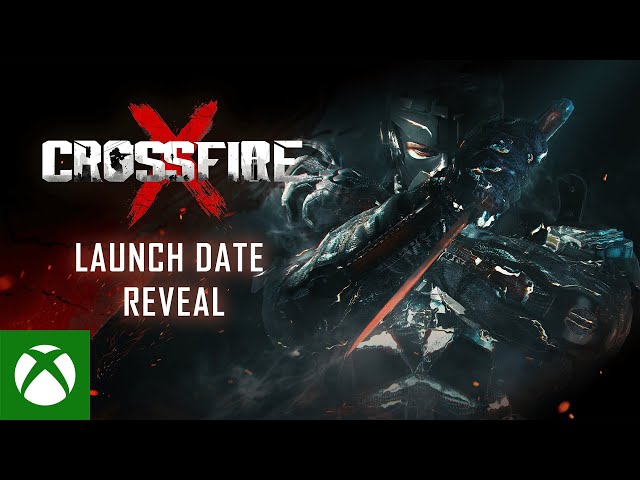 CrossfireX
While it may sound like something you use to combine multiple graphic cards, CrossfireX is actually a free-to-play FPS from Smilegate Entertainment. Oh, and its campaign is also developed by Remedy Entertainment who are working on the above Alan Wake 2.
CrossfireX is coming to Xbox Series X|S and Xbox One on February 10.
Vampire: the Masquerade – Bloodhunt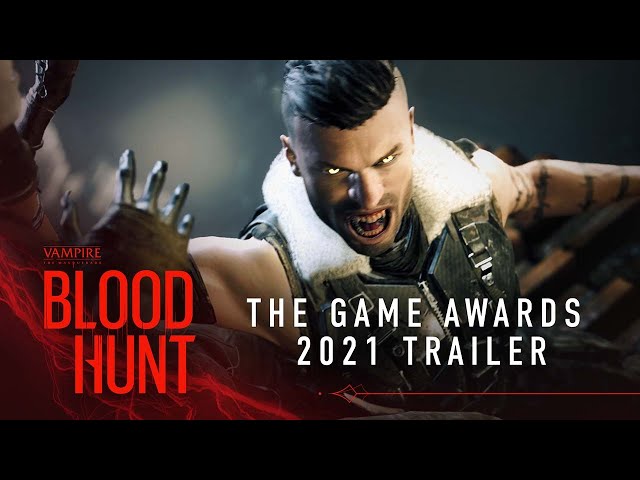 Vampire: The Masquerade – Bloodhunt – the highly-customisable vampire-on-vampire battle royale that also has the longest videogame name in existence is back once again to show of some new combat flavours.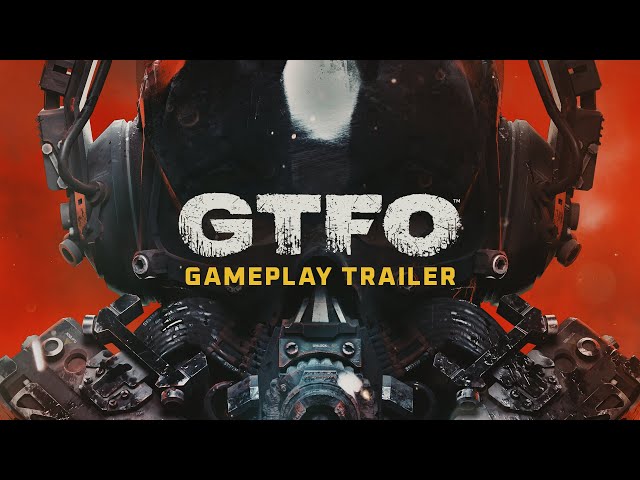 GTFO
GTFO is out now on early access after launching 2 years ago on PC, and offers a hardcore Left 4 Dead style co-op experience, filled with intense action, limited resources, and nail-biting gameplay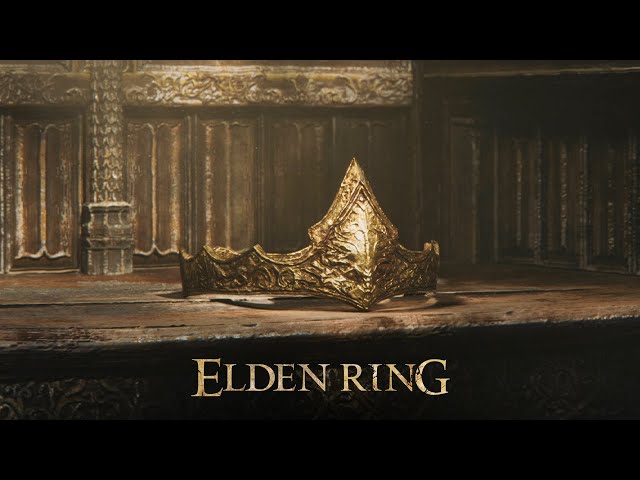 Elden Ring
We were completely star-struck when Pot Boy himself shuffled out onto the stage to hand Geoff Keighley a special message. That message is the announcement of a new world premiere trailer for Elden Ring.
The new trailer showcases the events leading up to the shattering of the Elden Ring, with Godwin the Golden's demise during a bloody battle.
We also see Malenia, Blade of Miquella who we were introduced to all the way back in E3 2019's announcement trailer, though this time in a duel with a brutish, Ganondorf-looking fella. The trailer ends with Malenia falling in defeat, before flowering from her back. At this point her ultimate fate is unclear.
By the looks of things, your quest will see you become the Elden Lord, repairing the fractured land in the process when the Elden Ring release date arrives.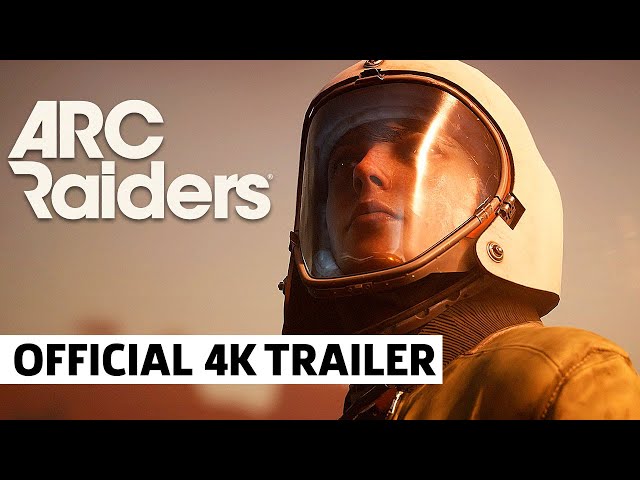 Arc Raiders
Boasting retrofuturistic vibes and a sterling rendition of Robyn's 'Dancing on my Own', Arc Raiders is an upcoming third-person shooter developed by former EA devs, now under the banner of Embark Studios.
With some pretty darn crispy locales, populated by giant murderous mechs, this is sure to be one to keep an eye on ahead of its 2022 release date. Arc Raiders is set to drop on PS5, Xbox Series X|S, and PC.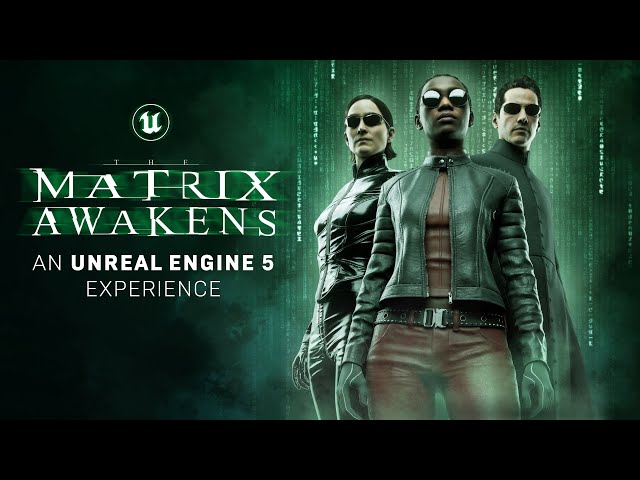 The Matrix Awakens: An Unreal Engine 5 Experience
Wake up, Neo… Yes this is actually a game and not real life – though with how good Unreal Engine 5 is looking we wouldn't blame you for thinking Keanu Reeves and Carrie-Anne Moss have somehow found the fountain of youth.
Right now you can play The Matrix Awakens: An Unreal Engine 5 Experience on PS5 and Xbox Series X|S.
And that's it for another great Game Awards show. We hope that the games you voted for came away with all the accolades, and look forward to welcoming you back for The Game Awards 2022.