It's real! For years, we've been scrambling after scraps of news about From Software's new game, only for the legendary studio to re-reveal the game this past Summer. Not only that, but we got to see an official Elden Ring gameplay trailer, and even saw Ryan Reynolds make a joke about starring in the game. At least, we think it was a joke.
Fans of Dark Souls and Bloodborne, rejoice, as From Software looks to be invoking the same gross gothic vibes as its iconic titles. However, fans of Game of Thrones might be interested too, as author George R R Martin is on board writing Elden Ring's lore. If From's previous titles are anything to go by, then this will be drip-fed to players through conversations with NPCs, but it will be deep, rich, and probably gruesome.
However, Martin's involvement doesn't bode well for getting the game out on time. Although we do have an Elden Ring release date now, the fantasy writer has been working on the next Game of Thrones instalment for ten years now, which doesn't bode well for a timely release.
All jokes aside, here's everything we know for sure about Elden Ring:
Elden Ring release date
Elden Ring will be released on February 25, 2022. This puts it releasing within the same week as Horizon Forbidden West, Destiny 2: The Witch Queen, and Saints Row.
Elden Ring gameplay trailer
You can watch the official Elden Ring gameplay trailer here: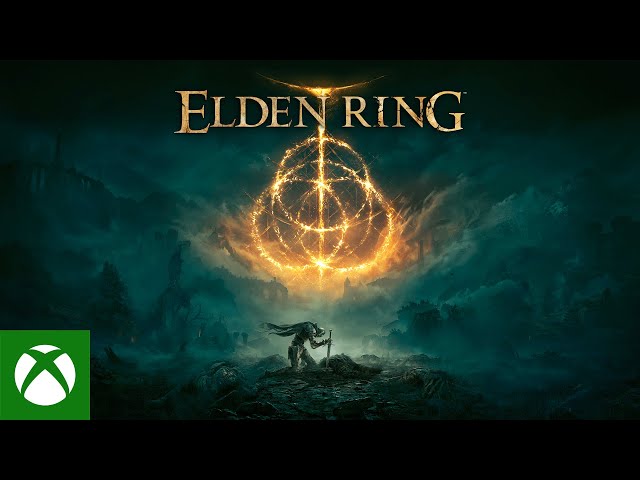 The influences are clear, and who can blame FromSoftware for sticking to what it knows? After all, nobody does grim gothic better.
Elden Ring on PS5 and Xbox Series
Elden Ring is playable on PS5, Xbox Series X|S, PS4, Xbox One, and PC. Unlike Bloodborne, which remains a Sony exclusive, From Software's new game Elden Ring is playable on all major consoles, including last-gen.
Demon's Souls led the PlayStation 5 launch lineup when it was first released, and Elden Ring will carry the current-gen consoles into 2022.
Elden Ring preorder
You can pre-order Elden Ring here:
Amazon is currently only taking preorders for last-gen, but we'll update this as soon as pre-orders go live for PS5, Xbox Series, and PC.
Elden Ring Closed Network Test
An Elden Ring Closed Network Test will take place in November and you can sign up for it here.
Prepare yourselves, Tarnished.

Register before November 1 for a chance to join the #ELDENRING Closed Network Test: https://t.co/RU9GZemnf0 pic.twitter.com/DyXFgrghln

— ELDEN RING (@ELDENRING) October 18, 2021
That's everything we know about Elden Ring so far, but we're likely to get more reveals, gameplay, and pre-order bonuses as we get closer to February, so check back to find the latest Elden Ring news.