There's an art to fine-tuning your loadouts in Call of Duty: Warzone. It's no big secret that loadouts hold the key to more successful gunfights in the free-to-play battle royale, but it can often be difficult to find the right balance with your weapon choices. If you're a casual player who's not really sure where to start, then Nick 'NICKMERCS' Kolcheff's Warzone loadouts are a great place to start.
As one of Twitch's biggest streamers, NICKMERCS has become the go-to guy for the best Warzone loadouts around. Not only does he reveal his setups on some of the most commonly used weapons but he also manages to create some unique loadouts that shred enemies just as effectively.
His loadouts are so strong and popular that they can even result in full meta shifts in Warzone, as other streamers and casual players look to emulate his playstyle using these uncommon weapons. A prime example is the Bruen Mk9, an LMG that was barely touched by Warzone players until NICKMERCS built a ridiculously strong loadout class around it.
So how does he set up his weapons and perks and which of NICKMERCS' Warzone loadouts has he been running recently? We've got the answers right here.
Here are the best NICKMERCS Warzone loadouts:
NICKMERCS' Streetsweeper
The Streetsweeper occupies a unique niche in Warzone, being a fully-automatic shotgun. Obviously it's best used at close-range, and can do serious damage once you get into a tight building.
We covered a few variants in our best Streetsweeper Warzone loadouts guide, but if you want to emulate the man himself, here's how NICKMERCS kits his shotgun out:
Duckbill Choke
14.4" Task Force
SWAT 5mw Laser Sight
No Stock
STANNAG 18 Rnd
The most important attachments are the 18-round drum magazine and the 5mw Laser Sight to tighten the shotgun's spread.
However, the whole setup will fare you well – NICKMERCS runs it with his trusty DMR 14, but any good Assault Rifle or Tactical Rifle will have you covered for mid-to-long-ranged action.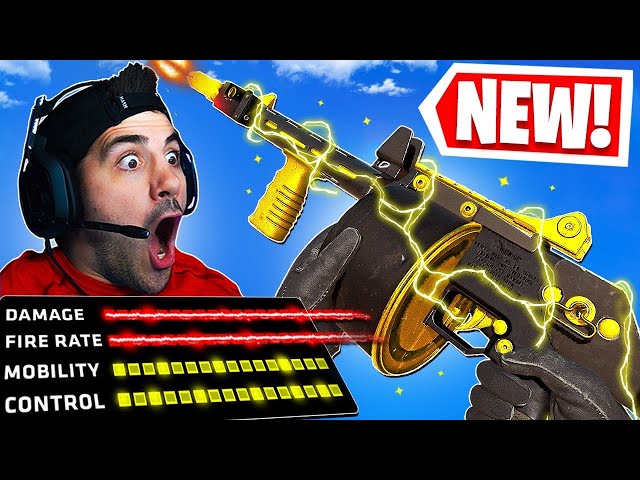 NICKMERCS' AUG
The AUG tactical rifle added into Warzone with the release of Black Ops Cold War was slept on for some time. However, it's recently shot up in usage, and NICKMRECS has an insane AUG loadout for you to try.
Here are the attachments NICKMERCS uses for his best AUG Warzone loadout:
Agency Silencer
18.2″ Strike Team
Axial Arms 3.0x
Front Grip
45 Rnd Drum
This devastating AUG class can absolutely tear down enemies – especially if you can hit your headshots. The boosted accuracy in this build should help with that.
With the AUG being perfect for mid-range and long-range battles, you'll want to pair this with a submachine gun. Check out some of NICKMERCS' SMG builds below, or our best MAC-10 Warzone loadout for what we think is the best close-range weapon in the game right now.
We recommend running E.O.D. or Double Time as your Perk 1, Overkill for Perk 2, and Amped for Perk 3. The tried and tested equipment combo of a Heartbeat Sensor and C4 will serve you well too.
NICKMERCS' MAC-10
One of the best Warzone guns right now is the MAC-10 SMG that was introduced with the Black Ops Cold War arsenal drop. This rapid-fire SMG is absolutely melting people at close range and with this build from NICKMERCS it is also surprisingly accurate at medium range too.
Here are the attachments he uses:
Agency Suppressor
5.3″ Extended Barrel
Wire Stock
Patrol Grip
STANAG 53 Rnd Drum
This absolute monster MAC-10 build is certainly the best SMG in Warzone right now.
It's best used in a loadout as a secondary alongside a decent long-range AR or LMG, such as the Kilo.
As a result, you'll need to run the Overkill perk. NICKMERCS' favoured perks of E.O.D. and Amped are also good options to use.
NICKMERCS' Stoner 63
What's Warzone without a terrifying LMG, eh? Black Ops Cold War's Stoner 63 has become one of the most-used guns in the battle royale recently, and NICKMERCS, naturally, has his own build for the heavy-hitting LMG:
Infantry Compensator
21.8″ Task Force
Visiontech 2x Optic
Field Agent Grip
SASR Jungle Grip
This build is all about making the Stoner a long-range laser beam, with massive boosts to damage range and accuracy. This does mean that your movement and reload speeds are slightly sluggish. He advises running this with a MAC-10, and the usual lineup of perks: E.O.D, Overkill, and Amped.
While NICKMERCS admits that, in his eyes, the Stoner is not as good as his trusty Bruen (which you can find further down this guide), we think it's actually one of the best Warzone guns right now. We've even put together our own Stoner Warzone loadout, which may make NICKMERCS think twice about which LMG is the best right now.
NICKMERCS' GRAU
NICKMERCS' Grau class is one of the most used in the entire game. The Grau itself is a popular weapon choice, but this particular setup really hits hard. Here are the five attachments he uses:
Monolithic Suppressor
Tempus 26.4" Archangel
Commando Foregrip
XRK Void II
50 Round Mags
This is the ideal setup for a Grau loadout. Those 50 Round Mags give you enough ammo to wipe out multiple players without having to reload and the Monolithic Suppressor means you won't be appearing on the mini map while doing it. This build is also steady as a rock when it comes to recoil.
The blueprint he's using is the Alabaster.
NICKMERCS usually runs his Grau alongside an AX-50 sniper (specs for which are further down this guide) in an Overkill loadout class. Alongside the Overkill perk, he runs E.O.D and Amped.
For his equipment, he takes a C4 and a Heartbeat Sensor.
NICKMERCS' BRUEN
NICKMERCS' Bruen class is so iconic that it has seen the LMG become one of Warzone's most used weapons. This build packs all the ammo capacity you expect from an LMG, but is far superior than others in its class for reload and movement speeds. Here's how NICKMERCS sets up his famous Bruen:
Monolithic Suppressor
XRK Summit 26.8"
Tac Laser
Corp Combat Holo Sight
60 Round Mags
These attachments see the Bruen's accuracy, range, and control stats jump considerably, while only taking a small hit to its mobility. That delicious Monolithic Suppressor also makes you invisible on the mini map when you're slaying.
For his latest Bruen Warzone class, NICKMERCS opts for the The Glitch blueprint variant.
He's paired his mighty Bruen with a number of other weapons in his classes before, such as the FAL or with a more close-quarters weapon like an MP5.
This usually means Overkill will be on, and he'll usually use Double Time and Amped to make up for the slower movement speed you get when using an LMG.
A Heartbeat Sensor and a C4 are the tactical and lethal equipment of choice.
NICKMERCS' PKM
While the Bruen reigns supreme as NICKMERCS' favoured LMG in Warzone, the PKM is a very close second. Here's his most recent build of the PKM:
Monolithic Suppressor
26.9″ Extended Barrel
Tac Laser
VLK 3.0x Optic
Snatch Grip
This particular setip aims to enhance what the PKM does best, which is shred from distance. With improved range and accuracy, it's harder to miss than hit the target with this weapon. The only sacrifices with this PKM loadout however are mobility and reload times, which are long. However, this thing is essentially a mobile turret; find your enemy, wait for them to line up, and knock 'em down.
This particular build was made using the new Bloodlust blueprint.
The optimum perks for this PKM loadout would be the same as his Bruen class: Overkill, Double Time, and Amped, with a close-range slayer like an MP5 as a secondary.
A Heartbeat Sensor and C4s make up his tactical and lethal equipment for this PKM loadout.
NICKMERCS' FAL
The FAL has recently emerged as a popular weapon in Warzone due to its effectiveness at both long and close range. NICKMERCS' FAL class maximises its power and quick fire-rate for a semi-auto rifle. Here's how he sets it up:
18.0" Ultralight
Tac Laser
No Stock
Commando Foregrip
Sleight of Hand
This Warzone-ready FAL is always great for long range gunfights, but with the Tac Laser and No Stock attachments it's been optimised for close quarters battles too with its high mobility and improved hip fire accuracy.
For this latest FAL class setup, NICKMERCS is using the Punchy blueprint.
NICKMERCS runs this FAL in an Overkill class with his famous Bruen Mk9, and has Double Time and Amped as his other perks.
As is usual, he runs a Heartbeat Sensor and C4 as his equipment.
NICKMERCS' ORIGIN-12
NICKMERCS' brutal Origin shotgun class takes an already overpowered weapon and decides to crank it up another few notches.
This heavy hitting, quick-firing shotgun is terrorising players in Warzone – particularly with the fiery Dragon's Breath Rounds. While NICKMERCS decides not to stoop to that level in this Origin loadout, it is still pretty unbeatable for close-range fights.
This is how NICKMERCS sets up his Origin-12 shotgun:
Choke Muzzle
FORGE TAC Impaler
5mW Laser
No Stock
12 Round Mags
This particular Origin build uses the Engraven variant.
NICKMERCS' Origin shotgun class is an absolute beast, and is best paired with a medium to long-range AR in a loadout, such as a Grau or a Kilo.
For perks, Overkill, E.O.D, and Amped are the order of the day, while a Heartbeat Sensor and C4 are his tactical and lethal equipment.
NICKMERCS' KILO
NICKMERCS' Kilo class sees the AR evolve into more of a heavy-hitting, LMG-style weapon. His latest Kilo build essentially focuses on it being as accurate and powerful at long distance as possible, at the expense of its mobility. These are the five attachments he uses:
Monolithic Suppressor
Singuard Arms 19.8″ Prowler
VLK 3.0x Optic
Commando Foregrip
60 Round Mags
To get that LMG feel, NICKMERCS has jacked up the Kilo's magazine size and popped on a 3.0x sight to aim at those distant targets. The Monolithic Suppressor – a staple on almost all of NICKMERCS' classes – is also added.
All these attachments are bolted onto the Brass Tacks blueprint.
NICKMERCS has run this Kilo both as a Ghost class with a Combat Knife secondary or as an Overkill class with an MP5. E.O.D and Amped make up his other two perks on both.
He takes a C4 and a Heartbeat Sensor for his equipment.
NICKMERCS' MP5
NICKMERCS' most recent MP5 build absolutely shreds. It's a fast-shooting close quarters weapon that is almost as accurate at the hip as it is when looking down the sights! Here are the five attachments he has for his MP5:
Monolithic Suppressor
Merc Foregrip
45 Round Mags
Stippled Grip Tape
FTAC collapsible
This MP5 setup is all about dealing as much damage at close range as possible and making sure you hit every shot while doing so. The addition of the Monolithic Suppressor means you can go unnoticed on the mini map and the FTAC collapsible stock, which replaces NICKMERCS' previous choice of Sleight of Hand, gives you a little more mobility on the battlefield.
Related: Top Call of Duty: Warzone tips for winning in Verdansk
The video below shows this set up on the Milkweed blueprint, but he's also run a similar setup on the Spirit of the Beast variant.
Perks wise, a NICKMERCS loadout with an MP5 is almost always part of an Overkill class, usually paired up with one of the streamer's trusty AR loadouts.
And if you've been intently following this guide, then you know what comes next. Heartbeat Sensor and C4 for the equipment? You betcha.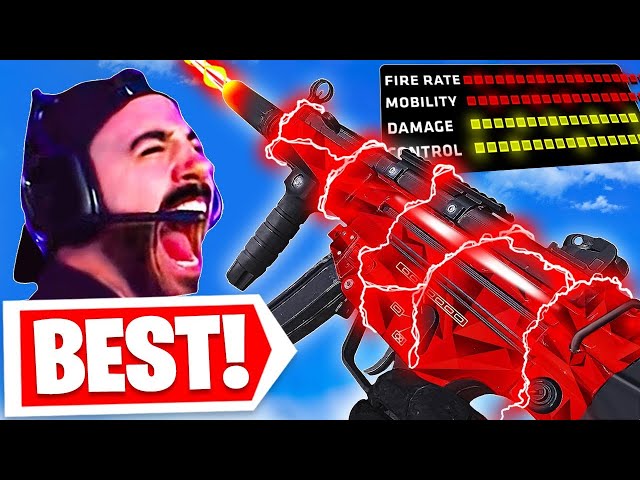 NICKMERCS' M4A1
Ah, the trusty M4A1. What would Modern Warfare be without you. NICKMERCS' latest M4A1 Warzone loadout is perfect for medium to long distance slaying. These are the five attachments:
Monolithic Suppressor
Stock M16 Grenadier
Corp Combat Holo Sight
Commando Foregrip
60 Round Mags
This combination of attachments puts the emphasis on accuracy, while also boosting the range. With that Holo Sight, high damage range, and massive 60 Round magazine, NICKMERCS' M4A1 actually feels closer to an LMG than an AR.
This setup is applied to the flashy CDL Champs 2020 variant.
NICKMERCS' M4 loadout sees it paired with the incredibly strong R9-0 shotgun, so his perks are E.O.D, Overkill, and Amped.
NICKMERCS has the usual Heartbeat Sensor and C4 combo for his equipment.
NICKMERCS' RAM-7
While the Grau, M4A1, and Kilo reign supreme for ARs in Warzone, don't sleep on the heavy-hitting RAM-7.
While the RAM-7's biggest flaw is its accuracy at long range, NICKMERCS has created a class that improves accuracy massively, without sacrificing too much of that lovely damage output.
These are the five attachments:
Monolithic Suppressor
FSS Ranger
Corp Combat Holo Sight
Ranger Foregrip
50 Round Mags
All these attachments are bolted to the Hellspawn blueprint.
With the RAM-7's troublesome accuracy sorted out in this build, NICKMERCS is able to go an absolutely killing spree with it.
In the video below, NICKMERCS pairs his RAM-7 with the Origin shotgun, along with his usual perk lineup of E.O.D, Overkill, and Amped. The tried and tested equipment combo of a Heartbeat Sensor and C4 is also used in this loadout.
NICKMERCS' AS-VAL
Want an overpowered AR that acts more like an SMG? Then you'll want to play with NICKMERCS' AS-VAL.
These are the five attachments he uses:
VLK 200mm Osa barrel
VLK Strelok stock
30-round mags
Stippled rear grip tape
Sleight of Hand
These attachments are screwed onto the Malphas blueprint and they'll absolutely shred your opponents up close. NICKMERCS recommends running this in solos and duos because of its smaller magazine size, but if you get it right – you're in with a good chance of winning.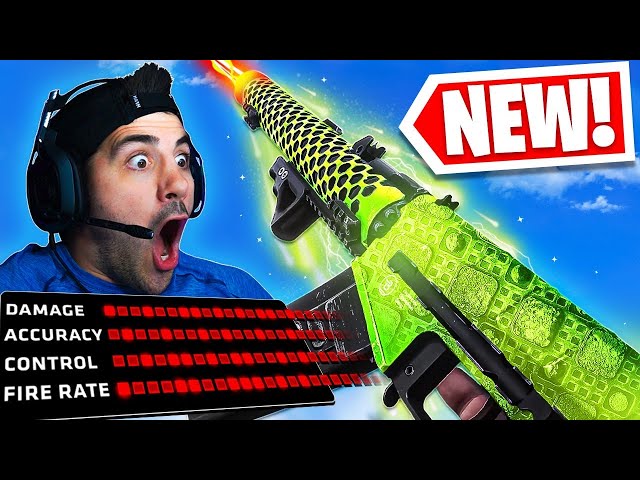 NICKMERCS' SNIPER
Members of the MFAM will know by now that sniping isn't really NICKMERCS' style. He's more of a run and gun kinda guy. But he did recently put out a video using a godly Kar98k sniper class and it is definitely a great build for all you headshot-seekers out there. Here's his attachments for it:
Monolithic Suppressor
Singuard Custom 27.6"
Tac Laser
Sniper Scope
Stippled Grip Tape
There are a number of plus sides to using a Kar98k like this one instead of your traditional AX-50 or HDR. Firstly, the Sniper Scope NICKMERCS uses is *chef's kiss* and the combination of attachments see it's range boosted massively. This thing will rip from pretty much any distance (which is also why it's favoured by a lot of hackers for cross-mapping people).
The Old Growth blueprint is the base for this build.
As NICKMERCS isn't much of a sniper, he doesn't really have a favoured loadout for this Kar98k. However, it's likely you'll want to run it as an Overkill class with a mid to close range weapon like an MP5 as a secondary. Amped is a must, but then it's really the user's choice whether to take E.O.D. or Double Time.
The staple equipment of a C4 and a Heartbeat sensor are of course part of NICKMERCS' sniper class.
NICKMERCS' Warzone loadouts are some of the most popular and overpowered in the game right now.
The experimental streamer is always looking to create fresh new loadouts to ruin people's day in Verdansk, so we'll be sure to update this if he ever cooks up another meta-shifting class.