One thing that makes Bethesda's Starfield such an exciting upcoming Xbox game is the extensive Starfield ship customization system on offer. Sure, it sounds like it's going to be a late-game activity, but that doesn't mean it isn't going to be addictive. It sounds like you can do just-about anything with the system, and one sandwich-obsessed developer is proving that time and time again. This time, she's made a huge Starfield sandwich spaceship – something she has aptly named "The Griller".
In the build-up to the Starfield release date, Bethesda has been shining a light on some of its developers in a series of short interviews on the Bethesda Game Studios website. The latest entry in this series introduces us fully to producer Jamie Mallory; she's the awesome Starfield developer that you may remember from the Starfield Direct who hoards sandwiches and designs animal-inspired spaceships. When asked about her favorite Starfield creation so far, after paying homage to the HMS Platypus (which you can check out at around the 22:20 mark in the Starfield Direct below), she reveals that she has also created a "colossal sandwich" spaceship named "The Griller".
This doesn't just reinforce Mallory's incredible commitment to the most complete Starfield sandwich playthrough we can imagine is possible, but it also proves that you really can do anything in this game – which is shaping up to be one of the best RPG games of all time.
Detailing "The Griller" and explaining why it sounds like a sandwich-shaped spaceship is something every Starfield Spacer should check out, Mallory says that "the name itself strikes fear, but when you witness this mammoth sub-like creation gracefully landing in a cutscene or zipping across the cosmos, it's pure comedic gold."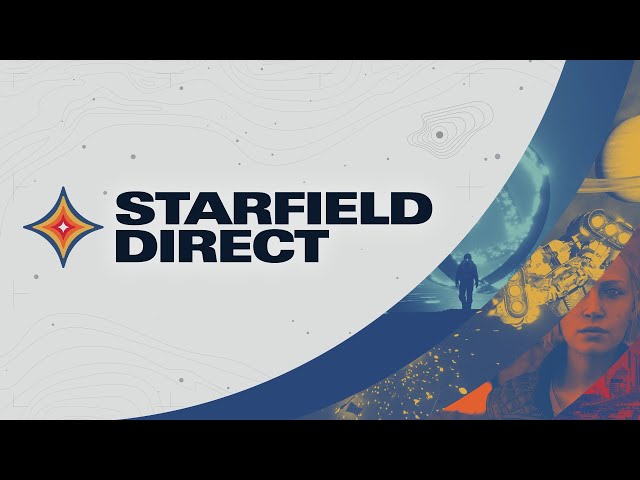 "It reminds me of those moments in games where you unlock these outrageous pre-order outfits or items for your character, only to find them amid a serious cutscene where someone has tragically perished, or the menacing villain makes their grand entrance", she continues. "It's absurd, it's hilarious, and it never fails to bring a big ol' grin to my face."
Sadly, though, we don't have an image of this spaceship. We think we speak for all Starfield fans when we say: Bethesda, show us the sandwich ship.
In her short interview, Mallory also highlighted some of the quests you unlock through Starfield's factions – describing them as "a grand adventure within an adventure" and "astonishing". We don't know what they entail, but she has urged players to take a detour from the main questline to check them out. They'll "leave you with unforgettable memories and a renewed appreciation for the boundless creativity of the designers and game developers". Sounds like something worth checking out, then.
We know these Starfield shorts show space is anything but safe, but at least you can roam around in a Subway sub-style sandwich spaceship if you want. There are a lot of Starfield planets to explore, but you might want to pick up one of the best Xbox expansion cards before it drops. This is going to be a big ol' game.
If you want to learn more about Starfield ahead of time, you need to check out our comprehensive database; it offers daily news, updates, searchable databanks, and even interactive tools. There's everything you could ever need in there.