If you weren't aware, you'll be pleased to know that Starfield has ponchos for your character to wear when they're running around in safe environments like New Atlantis – or any other one of the Starfield cities, of course. Do you know what that means? It means that Star Wars Jedi Survivor fans have been taking advantage of the impressive Starfield character creation suite to bring the game's protagonist to Bethesda's Xbox RPG. Is this one of the best games of all time? Well, it might not have lighstabers – yet – but you can put Cal Kestis in Starfield and that isn't so bad at all.
Whether you're committing yourself to the hopeful Freestar Collective Rangers, the menacing Crimson Fleet, or any one of the other Starfield factions, you can run around with a poncho on – when you're not using your Spacesuit to survive. It might not be the most practical piece of clothing in Starfield, but it's a fashion decision everyone can – and will – respect. It's also something that has left quite a few players, when equipping the poncho, drawing connections between their own Starfield characters and Star Wars' Cal Kestis – a known poncho lover.
As you can see below, this poncho found by 'spudwrucker' feels like it has been ripped straight out of Respawn Entertainment's interpretation of A Galaxy Far, Far Away.
Accidentally made my character Cal Kestis
by u/spudwrucker in Starfield
However, while this is all fun and games, it's not quite 'Cal Kestis in Starfield' is it?
Well, that's where 'CheesyObserver' has stepped in. They have actually had a crack at making their Starfield character look like Cal Kestis in Enhance! and it looks pretty good. Of course, though, it isn't perfect – as there's only so much you can do with Starfield's character creator.
That being said, though, the character does resemble actor Cameron Monaghan's Cal Kestis somewhat – albeit perhaps an older iteration of the character, compared to what we have seen so far. It has a little bit of stubble, Cal's classic windswept red hair, and his pale blue eyes. Wear a poncho with that and you're about as close as it can get.
My attempt at Cal Kestis after I found a poncho… Didn't look good in-game though.
by u/CheesyObserver in Starfield
Interestingly, though, depending on your settings, you might not find that character translates all-that-well when you leave the character creation menu. Although, there isn't a lot you can do about that right now.
If you want to take your Starfield playthrough up another notch and introduce even more Star Wars, you can check out some of the epic Star Wars ships players are making using the impressive Starfield ship customization system available. You can also find some of the best custom Starfield ships from outside of the Star Wars universe right here.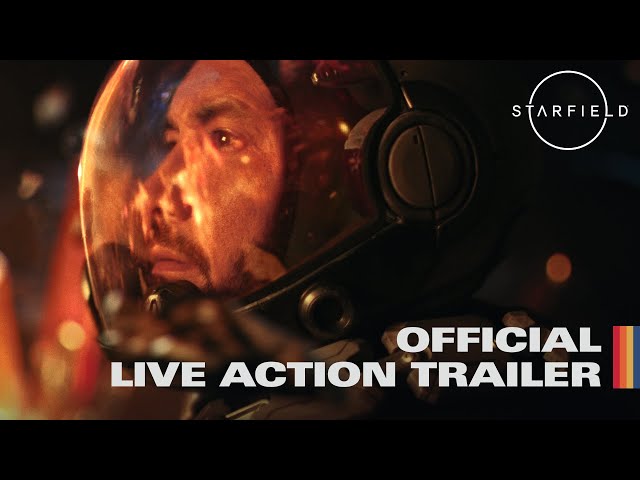 Still looking for more? While a good Starfield wiki can be a handy source of information, our new Starfield Database goes further, offering you daily news, searchable databanks, and even interactive tools.