One thing about Bethesda's Starfield that gets us excited the most is the sheer level of freedom players will have when it comes to choice. From the impressively-detailed character creation suite to the overwhelming number of ship customization options, the wide degree of choice players have makes this one of the most interesting upcoming Xbox games out there. However, one thing we haven't seen Bethesda talk much about at all is spacesuit customization in Starfield. You can change the color of your spaceship and add attachments to your weapons, so what about your spacesuit and any armor you might find? Well, an eagle-eyed fan has thrown together a theory that suggests Starfield's aliens might be a very important part in that.
Combing through all the Starfield footage we have so far, self-proclaimed Spacer 'KrimxonRath' has taken to Reddit to discuss what the "Pigment" resource might mean in-game. Spotted when scanning something called a Hunting Sailgator, they believe that this resource is going to be paramount when it comes to customizing your spacesuit's colors – and, we think this theory is one that's going to end up being right.
As you can see below, in a screenshot from the Starfield Direct footage, the two characters that wake you up (presumably quite near the start of the game itself) are wearing the same spacesuit. However, the one on the left has burnt orange accents and the one on the left has blue-gray accents.
Fast-forward to around 23:55 in the video, which you can check out in full for yourself below, and we see another character wearing a spacesuit with a more vibrant red-orange accent – although, this could be due to lighting changes. Either way, a different spacesuit with a clearer red accent is also seen throughout the Direct in various third-person perspective shots.
So, when you consider everything else on offer in this game – a game that could be one of the best Xbox RPG games ever made – it certainly seems likely that you can customize the color of your spacesuit. This first image in-particular shows largely identical suits with different coloring on them. Looking at the inventory screen at the 04:15 mark in the video below, you can also equip packs, apparel, and helmets independently from your spacesuit. We don't know if you'll be able to alter the coloring of these too, but it seems likely considering the sheer depth of content coming in Starfield.
However, as much as we can speculate on that, Bethesda hasn't talked much about this at all. This has left quite a few fans wondering how-exactly we'll be able to customize our colors in-game – if we even can at all. If you want to run your own space pirate gang, you're going to want matching spacesuits, right?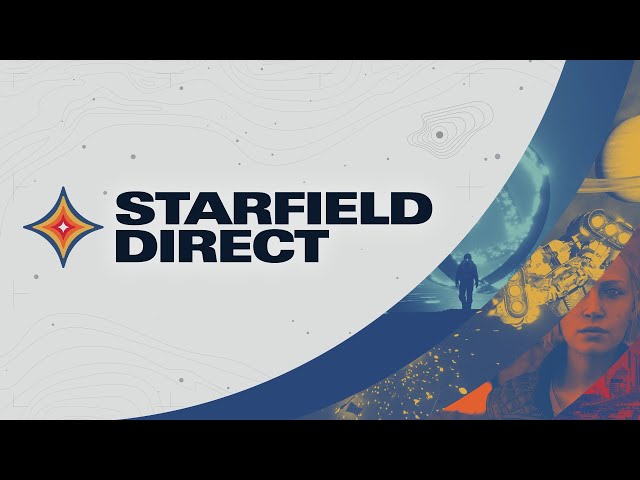 Well, it looks like hunting aliens might be the way forward. Constellation faithful 'ThroughVagabondEyes' has put together a comprehensive list of all the known resources in Starfield based on the footage we've seen so far, and "Pigment" is on there.
As you can see below, it looks like the aliens you encounter on one of Starfield's planets will be a source of the pigment resource – at least some of the aliens you come across. It might sound a little obvious, but the fact that this is listed as a resource would suggest that it's going to be used for something and changing the colors of things – clothing items included – really does seem the most logical option.
We know labelling this resource as something like 'dyes' would make it more obvious, but there could quite-easily be an additional crafting step between getting the pigment and changing the color of your armor. For all we know, this could be just one part of several different recipes relating to structure colors, clothing colors, weapon colors, and more. There's no telling, right now, how deep this system goes. However, when you consider the fact that you can make your ship a Gundam-style mech, it's hard to imagine Bethesda would skip color customization for your spacesuit.
If you're looking forward to finding out more about what this game has to offer, you should look into the Starfield pre-orders that are live right now. The bonus content on offer isn't to be ignored and you even get to play the game a few days before anyone else. Is this going to be one of the best games of all time? We don't know for certain, but it's certainly shaping up to be a contender.
Still looking for more? While a good Starfield wiki can be a handy source of information, our new Starfield Database goes further, offering you daily news, searchable databanks, and even interactive tools.