Bethesda's Starfield Direct has offered us all a fantastic insight into what we can expect from Starfield when it drops – and some things are better than others. If you're someone who was suffering from FOMO, like I was, you'll be pleased to know that this very-much looks like it could be one of the best Xbox games available. Not only that, but I'd go as far as saying that this might be one of the best games of all time – if you like space games with an overwhelming amount of freedom and customization. If you want to know why, I have one thing to say to you: you're going to be able to make your ship a Gundam in Starfield.
Yes, you're reading that right – and no, I'm not lying to you. The Starfield ship customization options are so vast that you'll be able to make (almost) anything you'll be able to think of. It's time to get those Starfield pre-orders in now, eh?
During the Starfield Direct, Bethesda asked devs to highlight some of their highlights when it comes to Starfield – and some of them are very exciting. With one talking about something call "brain sprout", another – producer Jamie Mallory – mentioned that they like to make their spaceship look like animals.
However, as much as I like the look of the "HMS Platypus" you see a little before this, you can also make "mechs". Yes, mechs. If you want to check out Mallory's attempt at a mech, you can below:
Okay, I know it isn't exactly a Gundam – but, it's certainly a lot closer to a Gundam than I expected to see in Starfield. Not to mention, it has the right color scheme. So, I am pretty sure Mallory knew what she was doing with this one. We don't know if it will be able to walk, but with the amount of ship parts on offer, we can imagine there's more than enough ways to get a ship that looks even more like a Gundam than the one we've seen in the Direct.
Want to see what I am on about – and everything else? You can check out the entire Starfield Direct below (and the bit I am talking about at the 22:20 mark):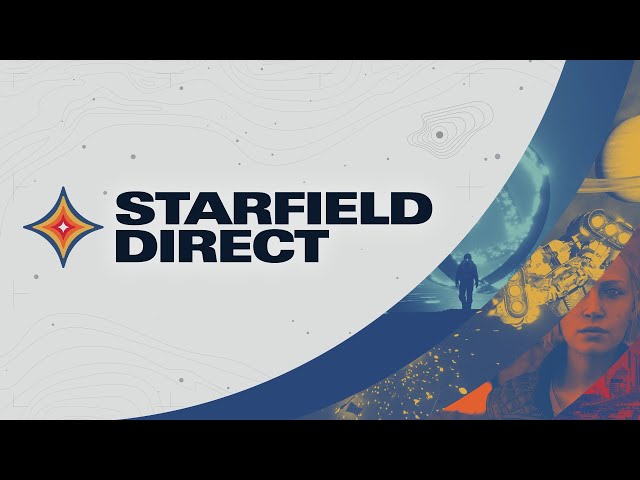 Do you want to explore any one of the thousand-odd Starfield planets in a mech-like spaceship? Well, Starfield has you covered. You can also find out even more about the Starfield companions we'll be bumping shoulders with, all the Starfield romance options we know about ahead of the Starfield release date, and all the confirmed Starfield traits right here. There's even going to be one that lets you mind-control aliens. So… Yeah, I am so sold on this.