If you're one of the countless Starfield fans begging for more information about Bethesda's upcoming space RPG, then we come bearing some good news – a new Starfield showcase is in the works.
Confirming earlier rumours and reports, Microsoft has just unveiled a new livestreamed showcase called Developer_Direct, which aims to update players on the biggest upcoming Xbox Series X games and future content for ongoing titles. The show, which airs on January 25, will feature Bethesda's Redfall and The Elder Scrolls Online, but sadly the publisher will not be bringing Starfield along for the ride. While that may sounds disappointing, you'll be pleased to know that it's because Starfield will be getting its own time in the spotlight in the near future.
"To dedicate the proper amount of time for a deep dive into Bethesda Game Studios' Starfield, a standalone show is in the works," an Xbox Wire blog post announcing the Developer_Direct reads.
It remains to be seen whether it will be quite the magnitude of last summer's 15-minute Starfield gameplay breakdown during Xbox and Bethesda's Showcase at Summer Game Fest, but the simple fact that Starfield info is on its way will be music to fans' ears.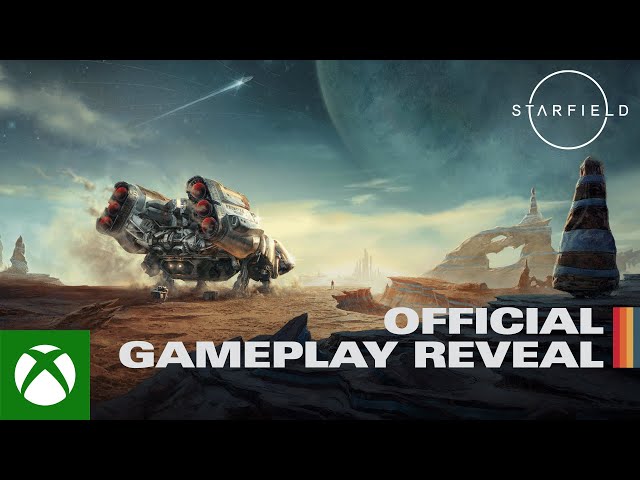 There is also no timescale given for when the Starfield showcase will air, but with it currently being in the works, we're probably talking about waiting a few weeks, rather than months.
Aside from a few short Q+A videos with developers, there have been next to no updates on the game since Summer Game Fest. We're also no closer to getting a more concrete Starfield release date, with a Bethesda help page only recently reaffirming that it will launch in the first half of 2023.
To warm you up for that Starfield showcase, check out our guides to the Starfield factions and the currently known Starfield planets, or read our thoughts on why we hope Starfield embraces the great outdoors rather than stuffy space stations.