You still might think it's a little early to say for certain, but Bethesda's Starfield is going to be one of the best RPG games of all time. Even if it's a little broken at launch, the sheer scale of this experience is going to be almost overwhelming – in a good way. In fact, in an effort to convey that, Bethesda's Pete Hines has revealed that Starfield can feel like more games than one when you really let yourself explore everything it has to offer.
In an interview with Xbox On at Gamescom 2023 in Cologne, Hines explains that Starfield "feels, when you're playing it, like there are a bunch of different games inside of [the] one game". When you think about the wide array of Starfield ship customization options available, all the Starfield planets players will be able to explore, and all the Starfield characters they will inevitably meet, it's clear to see why.
"[Starfield] really required us to push ourselves… How do you get the rest of the world to wrap its head around a game of this size and scope?", Hines asks. To that, we don't know. Bethesda's Starfield Direct, which Hines describes as a "feature film", did do quite a good job, though.
He even goes into how Starfield's sandwich-obsessed dev perfectly tapped into the silliness Bethesda has tried to enable with Starfield. It's trying to embrace chaos as much as it's trying to ensure players are met with a sprawling galaxy filled with adventures to undertake and stories to uncover.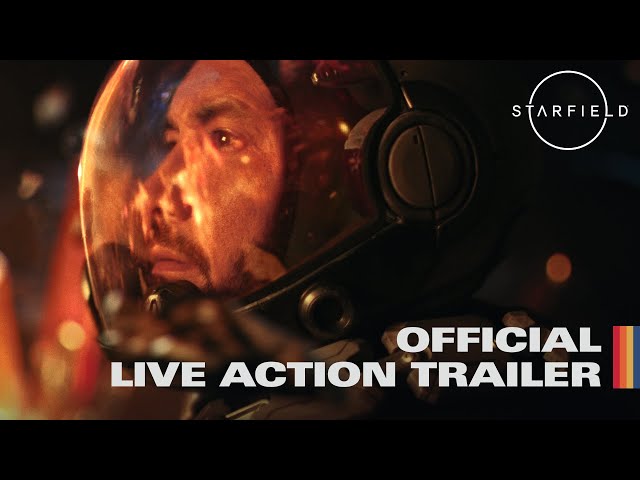 All of this is exciting ahead of the Starfield release date, but is this game going to be one of the best games of all time when it drops? Well, it does have some stiff competition. However, we certainly think it's going to be one worth playing – and playing a lot. From what Bethesda has shared, there's going to be so much to uncover here.
If you really can't wait, you can learn a little more about Starfield's opening thanks to Bethesda's Todd Howard at Gamescom 2023 Opening Night Live right here. You can also check out what Star Wars' most iconic ship might look like in-game here. Although, we would take that last one with a pinch of salt, for now.
Still looking for more? While a good Starfield wiki can be a handy source of information, our new Starfield Database goes further, offering you daily news, searchable databanks, and even interactive tools.