Bethesda's Starfield is going to be a big game. Like, a really big game. Like, there are roughly a thousand Starfield planets to explore big. However, while this is something that helps make this game look like it might be one of the best RPG games of all time, it's also something that bloats the Starfield file size – even if modern technology is starting to shrink game downloads. To put this into some frame of reference, you could install Skyrim Special Edition – a version of the game with all additional content – around four times instead of Starfield. Of course, no one would want to do that, but Starfield is huge.
As reported online by several sources, including The Verge senior editor Tom Warren, the Starfield file size is currently 139.84 GB on Xbox Series X|S consoles.
To compare, the Xbox Store page for Skyrim Special Edition – a remastered version of the game that ships with all post-launch DLC and several community-made modes – is reportedly 37.22 GB in size. Math tells us that you can install 3.75 Skyrims in place of Starfield, if you want. So, rounding those numbers out, it's more-or-less four times as big. While a Day One update for Starfield is yet to be confirmed, we wouldn't be surprised to see one released. This is one of the best Xbox Game Pass games out there and we know Bethesda is going to want to make the experience as painless and bug-free as possible when everyone gets their hands on it.
A potential Day One update could drop when Starfield early access starts, though. If you don't have access to that, you should be able to keep your game updated and ready for when the Starfield release date rolls around. Although, of course, take this with a pinch of salt; we might not get a Day One update after all.
If you still don't know what you're getting into, you can check out the latest Starfield gameplay trailer below: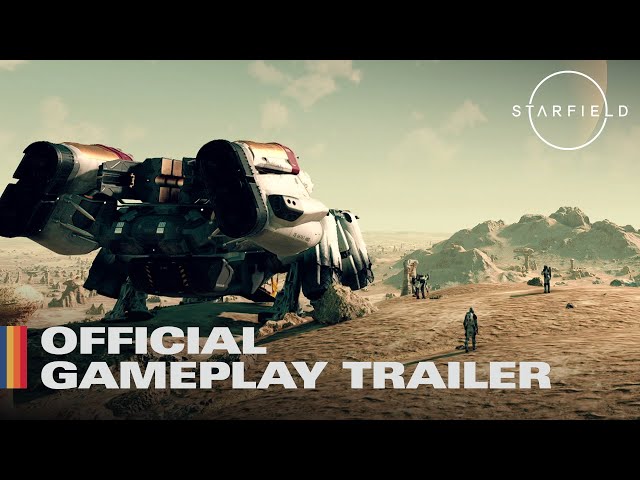 With talk that Starfield could very-well be one of the best games of all time, we think the larger file size is justified; especially when you think about all the Starfield ship customization options you can take advantage of and Starfield characters you'll come across. However, you might want to look into picking up one of the best Xbox expansion cards ahead of time. As good as Starfield looks, there are a lot of excellent upcoming Xbox games on the horizon.
Still looking for more? While a good Starfield wiki can be a handy source of information, our new Starfield Database goes further, offering you daily news, searchable databanks, and even interactive tools.