Whether you're a fan of Bethesda's RPGs or not, Starfield really is one of the most exciting upcoming Xbox games out there right now. It also sounds like it's one of the biggest, too. In fact, one developer has gone as far as to say that it's like "a bunch of different games" in one. We don't know how true that is, just yet, but we do know this: there will be roughly 1,000 Starfield planets for players to explore. Thanks to recent leaks, we also know that there's something of a Starfield exploration limit for players to deal with when they touch down planetside. If you're worried about this, you really shouldn't be. If you're annoyed about this, you should take a moment to think about what Starfield is actually offering players. Starfield isn't No Man's Sky and, when you think about it, this really is all a non-issue.
In the handful of days before Starfield early access kicks off and the full Starfield release date arrives, footage of a player exploring a barren planet emerged online – evidence of which can be found in this Kotaku article. Since removed, this gameplay clip shows a timelapse of a player running in a straight line for around ten minutes; then, they hit an invisible wall with a "boundary reached" pop-up. With a large faction of fans under the impression that Starfield's space exploration would mimic the freedom enjoyed by No Man's Sky players, this revelation has proven quite controversial.
Although, it really shouldn't be – even if Bethesda's Pete Hines says you can explore an entire planet when you land on it. Why is this limitation really not a big deal? Well, first we should all consider just how big an area that takes ten minutes to cross actually is.
As per this old GameFAQs post, it takes roughly 30 minutes for someone to walk across the entirety of Skyrim – which is one of the best RPG games out there and an experience that offers a decent-sized map to explore. So, when you consider the fact that the Starfield player in the timelapse leak is shown walking in a straight line away from their ship, it suggests that it would take you around 20 minutes to walk from one side to the over. Assuming walking speeds are about the same, that means that each area of Starfield you can explore when you land on a random part of a planet is roughly two-thirds the size of Skyrim.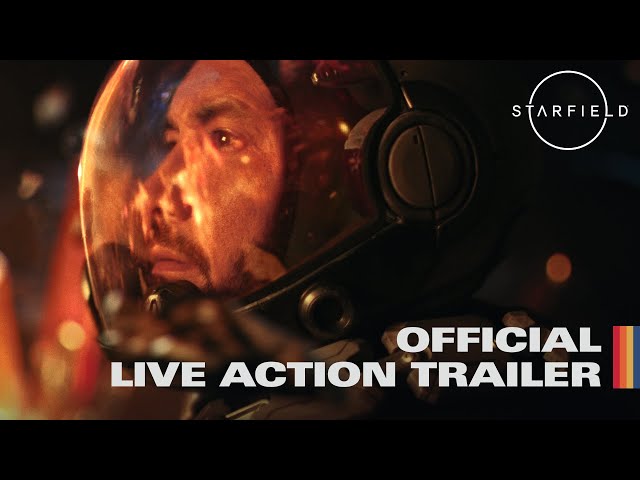 We don't know about you, but that's quite a lot of space. There's also nothing out there to suggest that Starfield will stop you from hopping into your ship, moving it a few-thousand meters, and then jumping out again to carry on exploring. Bethesda games have always had more than their fair share of loading screens; we can imagine this exploration limit is a way of managing them in a game as large in scope as Starfield is. Forbes journalist Paul Tassi has commented that people complaining "are not understanding how [Starfield exploration] works". We don't know if they do, but we can imagine Tassi knows a little more than most.
One thing we can't quite understand, though, is why anyone would want to spend more than ten minutes wandering aimlessly in a single direction while playing Starfield? Open-world exploration can be fun, sure, but walking around for any longer than that without doing something seems like a waste of what Starfield has to offer.
With all those Starfield characters out there to meet, so many Starfield skills to master, and – we can imagine – more than enough quests to be getting on with, why would anyone want to spend more than ten minutes at a time just walking in a straight line? Yeah, we'll let you work that one out. You really aren't making the most of your time playing if you're spending all of it walking in a straight line.
Still looking for more? While a good Starfield wiki can be a handy source of information, our new Starfield Database goes further, offering you daily news, searchable databanks, and even interactive tools.