If there's one thing putting me off pursing a career as a space pirate or a freighter pilot in Starfield, it's the fact that space travel sounds like it might be a real chore. With an entire galaxy of Starfield planets to explore and an overwhelming amount of ship customization options in play, setting out to see the stars in Starfield is already sounding like a lot of work. Thankfully, the one spaceship feature that I really need to stop space travel from becoming a chore has just been spotted – and it's something Bethesda has never done before, if you can believe it. It looks like we might be getting a Starfield auto-pilot system.
Ahead of the long-awaited Starfield release date, self-proclaimed Crimson Fleet fan 'OkPain2022' has taken to Reddit to share a rather interesting discovery with us all – and it's certainly something I missed while watching the latest footage of Starfield's ships. It looks like Starfield is going to have an auto-pilot system, and I need it.
When you look closely at the first-person perspective view of your ship's dashboard and the consoles you'll be met with when you're sat in the cockpit, you can actually see an indicator called "Auto FLT" on almost every single one we've seen so far. The common consensus online at the moment is that this means "Auto Flight" – which I think is another way of describing an auto-pilot system.
While this could be something of a decorative addition to the busy screens, it's always shown as "off" – which is something that suggests it might also be able to be turned on at some point. As you can see below, I'm not alone in that regard.
"Flight Auto: OFF" is the first line on every ship's dashboard screen, so it can probably be ON. (Also, vital info like fuel or hull status displayed)
by u/OkPain2022 in Starfield
But, why is this a big deal? Well, it's a good sign that Bethesda is finally adopting a popular quality of life feature that all the best open world games out there have. It sounds like it's going to be a 'Follow Road' system, but for space – and with how big Starfield's space is shaping up to be, that's exactly what it needs.
Sure, exploring all of the abandoned space stations and asteroid fields out there is going to be fun, but sometimes you just need to get yourself from A to B – and if Bethesda's other RPGs are anything to go by, this is going to be the case a fair bit of the time. I can only imagine that manually flying through the vast emptiness of space is going to be even more tedious than it already is traversing the rich world of Ancient Greece in Assassin's Creed Odyssey on horseback – just as an example. It's certainly a chore to ride from Whiterun to Winterhold – and that's a fraction of the distance you can find yourself travelling in some of the best Xbox RPG games nowadays.
So, the fact that it looks like Bethesda's introducing a system that sounds a lot like an auto-pilot is great. If there's a chance that I can spend some of that travel time speaking with my Starfield companions and fine-tuning some of my Starfield weapons, I would certainly much-rather that than being stuck in the cockpit.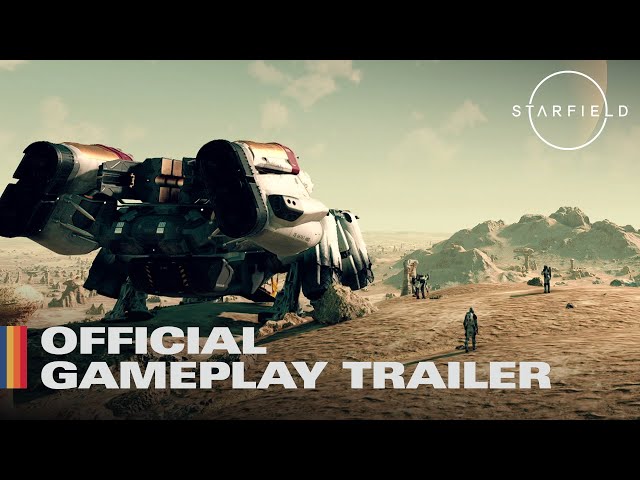 Starfield is one of the most exciting upcoming Xbox games out there and every time new information like this is picked apart from the footage we have, it only gets more interesting. For example, the fact that this Space Rock could be a reference to Skyrim's most annoying item is too good to pass up. Starfield is going to be detail rich and full of content; I'm glad it doesn't look like I won't find myself getting burnt out by mundane space travel during it. If you don't have an Xbox, though, you can find out more about the best games like Starfield right here. Starfield pre-orders are live now, though, if you do – and they're well worth checking out.
Still looking for more? While a good Starfield wiki can be a handy source of information, our new Starfield Database goes further, offering you daily news, searchable databanks, and even interactive tools.