The long-awaited New York Comic Con is almost upon us and it looks like NetherRealm Studios is preparing to drop another Mortal Kombat 1 trailer – or make some sort of announcement – during the multi-day event. While many think this has something to do with the first Kombat Pack fighter release, MK1 co-creator Ed Boon is making it clear that this has nothing to do with Omni-Man – who many assume is first up for fighting game fans. What will the Mortal Kombat 1 NYCC announcement be then? Well, here's the latest
NetherRealm Studios' Mortal Kombat 1 is one of the best fighting games out there right now, but the fans already want more – even though it hasn't been out for much more than a month. The list of Mortal Kombat 1 characters is set to grow with the Mortal Kombat 1 Kombat Pack release date, but there's no telling when this content is going to start coming.
That's why Boon's cryptic tweet about the Player One advantage issue fix – which also clearly teases some sort of announcement for NYCC – is so interesting. It doesn't go into too many details, but it does suggest that the first bit of Kombat Pack content will be confirmed in the coming days; NYCC runs from October 12 to October 15. A Mortal Kombat 1 tournament is being held on October 14 at 14:00 EST, which could be when any sort of announcement is made. However, a smattering of other relevant panels are scattered throughout the weekend – several of which could find themselves showing a Mortal Kombat 1 trailer given that half of Kombat Pack 1 are guest fighters.
You can check out this first tweet below:
While there has been a common consensus that Omni-Man will be the first Kombat Pack fighter to join the MK1 roster, thanks to an abundance of voice line leaks and the fact that he's first in the reveal trailer, Boon has come out and said that an Omni-Man gameplay trailer will not be shown at NYCC. This could mean a cinematic is being shown, but almost every Mortal Kombat 1 trailer shows some sort of gameplay footage in it. So, this seems to suggest that Omni-Man isn't going to be shown at NYCC at all.
You can see that one for yourself below, as well.
What does this mean, then? What's coming to NYCC?
Well, the Mortal Kombat 1 Season 2 release date is on the way and the theme is already leaking online. Funnily enough, much like Diablo 4 Season 2, Mortal Kombat 1 Season 2 is rumored to be the 'Season of Blood' – with Nitara the main focus. While we don't know for certain, we could get a Season 2 trailer during NYCC – something that will arrive a couple of weeks later.
However, we could also find that a character like Quan-Chi or Ermac from the Kombat Pack are being bumped up in the release order. There's nothing to say a trailer showing more gameplay from these established characters, or even the Kombat Pack's Kameo fighters, is on the way.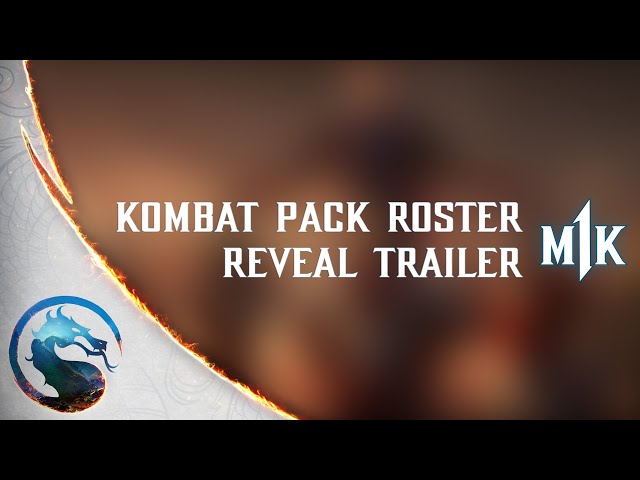 With spooky season also very-much upon us, and MK11 having costume cosmetics, NetherRealm Studios may also be preparing to reveal some Halloween-themed cosmetics for Mortal Kombat 1. We know this isn't exactly a major update, but NYCC is perfectly timed when it comes to revealing Halloween content – with the holiday coming just over two weeks after the event.
However, Scream star Ghostface is set to join MK1 and there's nothing to say that we won't see this character revealed fully and made available independently from Kombat Pack 1. While this might be something of a shame for players who purchased the content pass, it would – again – be quite fitting given the rumored theme of Season 2 and the time of year.
Ultimately, though, Boon has been quiet since these announcements and we don't know much more about what to expect. There are always leaks to talk about, but voice lines referring to Sektor and Takeda's face model all seem a little further away than NYCC and the next couple of months.
Thankfully, we don't have too long to wait to find out more. You can check out our Mortal Kombat 1 tier list and Mortal Kombat 1 Kameo tier list right here in the meantime. You might also agree that Mortal Kombat 1 is in need of this feature to fix the "rip off" Premium Shop; maybe we'll learn a little more about something addressing that at NYCC, too.