The spooky Season of Blood is almost upon us and Diablo 4 players have a lot to look forward to in Blizzard's isometric RPG. If you're someone who has been on the fence about buying Diablo IV, but the Gemma Chan-led Season 2 has piqued your interest, you'll be pleased to know that you can actually get this game at a decent discount right now. Amazon Prime Day is in full swing and the Diablo 4 sale currently on knocks almost a third off of the full price for both Xbox and PS5.
It might look like a bit of a grind, but Diablo 4 is one of the best RPG games of the year and – with the right improvements from Blizzard – could become one of the best games of all time. We know that sounds like a bit of a stretch, but the framework is there and – graphically speaking – it's one of the best-looking isometric RPGs we've ever seen.
Not only this, but Blizzard has been listening to the fans and is making quite a few improvements to in-game systems and player experience when the Diablo 4 Season 2 update rolls around. There are some huge boss improvements coming to Season of Blood, some major Renown Rewards improvements are also landing, and this Diablo 4 Nightmare Dungeons update makes them even better than before – and they were pretty good already.
So, with a vampire-themed season arriving just in time for Halloween, why wouldn't you want to pick up Diablo 4 if you haven't already? Things are only going from strength to strength and by the time you have worked out your best Diablo 4 builds, it will probably be even better.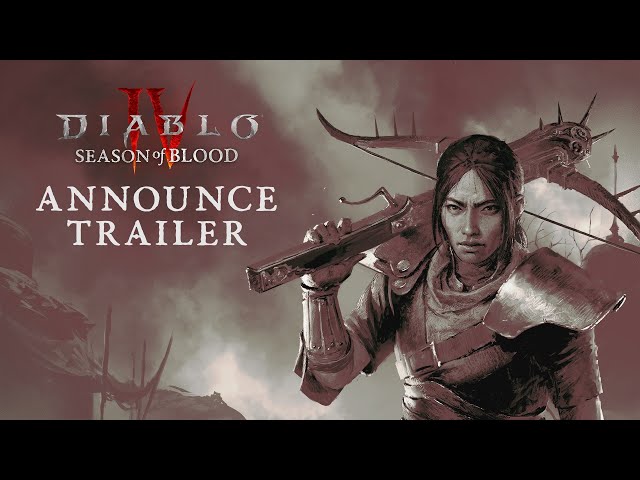 For those of you who don't need any more convincing, you can find the latest offers for Diablo 4 on Amazon right here. It's important to note that these are Amazon Prime Day deals, meaning that you only have until 00:00 PST / 03:00 EST / 08:00 BST on October 12 to take advantage of them – and you need an active Amazon Prime membership. If you shop smart, though, you'll still save money even if you need to actually buy an Amazon Prime subscription.
You can buy Diablo 4 on PS5 for $49.99 right now – which is 29% off the full $69.99 price. In the UK, that works out at £47.62 – roughly the same.
Similarly, you can pick up Diablo 4 for $49.99 on Xbox Series X right now, too. As above, this is also 29% off the full $69.99 price. This is the cross-gen bundle, too. So, you can buy this and play on your Xbox One, if you want. For those of you in the UK, this works out at £54.97 – which is a little more. However, you do get the Light Bearer Mount pack, too.
You can also find a deal for Amazon Prime here – if you need it.
If you're still not sure about buying Diablo 4, but you like the idea of isometric RPG games, you can check out the best games like Diablo here. However, we also have a list of all the Diablo 4 Uniques and a list of all the best Diablo 4 classes for you to check out while you wait for your order here. Deciding can take time, so doing it ahead of time means you can jump straight into Sanctuary when your game arrives.