The second season of post-launch content for isometric RPG Diablo 4 is almost upon us, and you'll be pleased to know that Blizzard is bringing even more bosses to Sanctuary for you to tackle. Actress Gemma Chan may be stepping into the limelight for the Season 2 story, but the Diablo 4 Season of Blood bosses are what's really exciting – sorry Gemma. In an effort to keep all you Wanderers playing, the rewards will be a bit more lucrative, too.
We know Diablo 4 is widely regarded as one of the best RPG games of the year, but it's safe to say that it is a bit of a slog – at times. The story is entertaining enough, and there are some decent bosses to battle once you get through that, but even the best Diablo 4 builds can't stop this game from feeling like a grind; this is especially true if you're hunting for Diablo 4 Uniques ahead of upping your World Tier.
Thankfully, though, it's clear that Blizzard has been listening to its players and the Season of the Blood update is promising more bosses, more rewards for beating those bosses, and a whole host of other quality of life improvements.
As this wordy Developer Update Livestream recap explains, ahead of the Diablo 4 Season of Blood release date on October 17, Blizzard is introducing five new endgame bosses for players to tackle – with each becoming available through World Tier 3 and World Tier 4. You're also going to need to complete specific tasks and utilize specific resources to trigger each boss battle; so, this should give you a little more to do than you might think. In fact, we know exactly what you need to do thanks to this Season of Blood breakdown from Blizzard.
The new Diablo 4 endgame bosses and their requirements are:
Grigoire, The Galvanic Saint (World Tier 3 and World Tier 4)

Gather Living Steel from Tortured Offering in Helltide

Echo of Varshan (World Tier 3 and World Tier 4)

Defeat Grotesque Debtors during Whispers of the Dead, summon Varshan using collected parts of Varshan's body

The Beast in the Ice (World Tier 4)

Gather Distilled Fear in Tier 30 or higher Nightmare Dungeons, visit Occultist and craft Glacial Fissure Nightmare Sigil

Dark Master (World Tier 4)

Defeat World Bosses or complete Legion Events and collect Exquisite Blood

Echo of Duriel (World Tier 4)

Defeat Grigoire and Varshan, collect Mucus-Slick Eggs and Shards of Agony
One thing that's worth remembering if you're going to try and tackle any of the above when the Season of Blood starts is this: you're going to need to meet the summoning requirements every single time you want to tackle them. So, for example, if you summon the Dark Master and lose, you're going to need to collect enough Exquisite Blood to try again. So, it might be worth taking a moment after you have picked out your best Diablo 4 class to grind out some of the resources you need. Then, you can double up on attempts – and the rewards, if you're successful.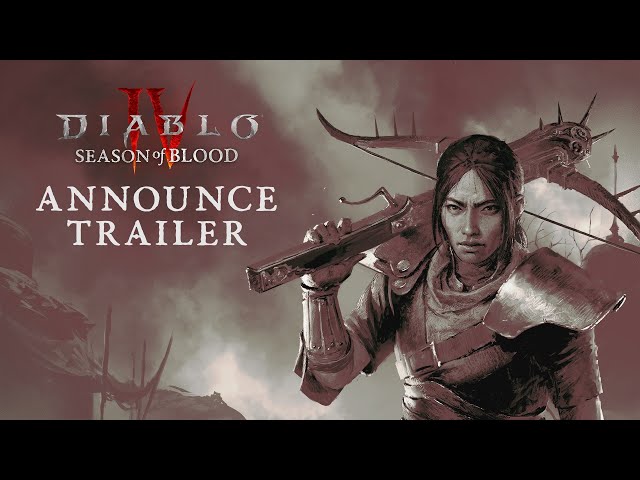 As alluded to above, Blizzard is also refining the rewards process in Diablo 4 Season of Blood and making tackling these endgame bosses more worthwhile than before. Each boss will drop a specific unique, with the Echo of Duriel boss battle having a "significantly increased" chance of dropping Uber Uniques. There's also boss-specific cosmetics that you can earn, making this side of things a little more targeted than it was before.
To top it all off, Blizzard is improving the Diablo 4 World Boss timer – giving you even more opportunities to earn rewards. From the Season of Blood update onwards, the Wolrd Boss fight will be available every three and a half hours (not six) and everyone will get a warning when it's just 15 minutes away. This, coupled with the fact that it's going to be "about 40% faster" to hit Level 100, is a huge improvement and should combat the sensation that Diablo 4 is too much of a grind that some of you have experienced – us included.
If you're someone who wants to dabble in isometric RPG games, but you're not sure whether Diablo 4 is for you, you can check out the best games like Diablo right here. The Path of Exile series, in particular, provides players with a fantastic free alternative. However, while Diablo 4 Season of Blood is shaping up to be an exciting continuation of this game's post-launch life, there's so many more upcoming PS5 games and upcoming Xbox games to look out for. Not to mention, of course, all the Xbox Game Pass games you'll be able to check out – if you're playing on Microsoft's console, of course.