Blizzard Entertainment is deploying a suite of refinements to its acclaimed RPG, Diablo 4. Ahead of the second season, Season of Blood, the current state of Diablo 4 is set to some key improvements to sink their teeth into. That includes a revamp of Renown Rewards, making your grinding effort even sweeter going forward.
Diablo 4 is a game with many facets to learn, whether that is gathering everything on the Diablo 4 unique items list or putting together a formidable Diablo 4 build. Even the best games like Diablo aren't nearly as dense as the Blizzard RPG. If you need a quick refresher on Renown Rewards, this aspect of Diablo 4 rewards players with this specific in-game currency, of sorts, by simply exploring the Diablo 4 map, clearing dungeons, and activities all around Sanctuary.
The latest Diablo 4 patch notes dictate that players can expect a reduction to "the time spent having to regain renown each season, all earned renown rewards persist between seasons and characters (this does not include experience or Gold)."
Furthermore, the developer clarifies that "earned skill points, potion capacity, max obols and paragon points earned from Renown will persist between each character. Renown experience and Gold must be earned on each character." Essentially, that means you won't have to switch back and forth between your characters for specific aspects of the game, even though it is a shame you can't bring your hard-earned Gold with you.
One of the best aspects of this update applies to Diablo 4 Hardcore mode too. If this is you, then you won't be left out of this update, either. The patch notes specific that "if Renown Rewards were earned on a Hardcore character in Season of the Malignant, those earned rewards persist for a new Hardcore character in Season of Blood, regardless of whether your previous Hardcore character died."
Making this tweak even better, you don't have to worry about other aspects like Altars of Lilith and Map Discovery progress. This will be carried over too into the Hardcore realm. However, it is worth noting that "Altars of Lilith and Map Discovery progress for Hardcore characters that died before Season of the Malignant will not persist for Season of Blood."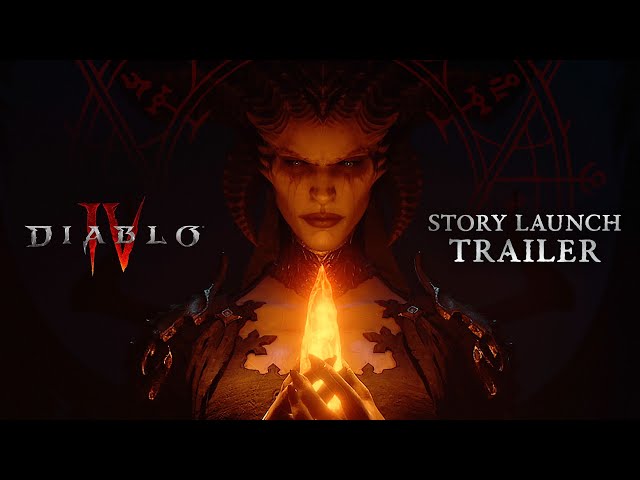 To put these general changes into perspective for players, Blizzard illustrates the following examples of Renown Rewards work following the latest patch:
Character 1: earns Renown Tier 2 in a region

Gains 1 skill point, 1 potion capacity

Creates character 2, earns Renown Tier 1 in a different region
Creates Character 3:

This character automatically receives both renown rewards from Characters 1 and 2

2 skill points, 1 potion capacity available
Though some players might keep track of their Renown Rewards, this meaningful update could change that in the future. If you're curious as to what other changes are in the works for Diablo 4, especially for combat, here's what you need to know about the Season of Blood bosses.