You don't have to be stuck with your default look in Mortal Kombat 1. While the standard designs for each fighter are pretty awesome in the NetherRealm Studios fighter, accessing MK1 customization introduces some style and flair to proceedings. However, while there are loads of options to uncover, the Mortal Kombat 1 Premium Shop is in need of a specific refinement according to the game's community.
Like you, we've been concocting all sorts of new aesthetics for our favorite Mortal Kombat 1 characters. Even with plenty of MK1 Koins saved up, though, players like 'Doomerator' are unsatisfied with the current state of the Premium Shop. "Even though the story mod has great skins that are not unlockable. They [NetherRealm] said you get stuff for the game modes you play, for the character you use," the Redditor says.
Aside from progressing through Mortal Kombat 1 Invasions mode, their frustration boils down to lack of variety when it comes to earn more desirable looks for fighters. "I really want to see what skins the seasons hold, because this feels like a rip-off," adds the player. Furthermore, the Premium Shop could be redeemed for some players – if it brought back the ability to preview where certain pieces of gear can be attained.
What is this premium store shit ?
byu/Doomerator inMortalKombat
"We don't know if we can earn these, that's the issue. MK11 gave us a few tools to help us figure out what to buy and what to earn," comments 'SaphironX'. The player explains how the MK11 store indicated how some items could be "found in character towers", while the customization menu signalled what skins were left to acquire.
Future updates may make this easier in the future, but for now, you'll have to be decisive when it comes to cosmetic choices.
One skin that is immensely popular for Invasions players is the Scorpion Blaze of Glory skin. You'll need to grind through the game mode for it, but without any indication, you might know it was even in the game. This is a skin that can't be unlocked anywhere else in MK1, either. So don't expect it to arrive in the Premium Shop anytime soon.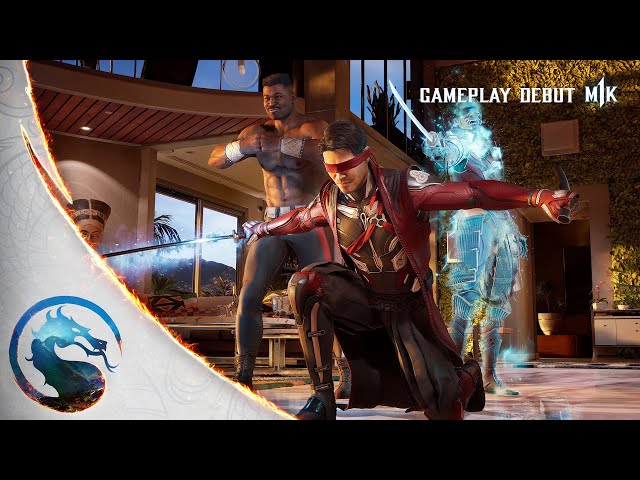 If you haven't played around character customization yet, the Premium Shop refreshes daily and includes multiple cosmetic items to purchase. The Premium Shop only accepts Dragon Krystals for buying, too, which means you'll need to flaunt some real-life cash for the pleasure. But if you're not sure where to acquire them, here's how to get Dragon Krystals in Mortal Kombat 1.