When is the Mortal Kombat 1 Ermac release date? Ermac is a returning favorite arriving post-launch in Mortal Kombat 1, and we've already seen everyone's favorite collection of souls show up in the story mode. A long-rumored character who made his series debut in Ultimate Mortal Kombat 3 and has appeared in many games since. Ermac is something of a fan favorite, and you can play against him in the game's campaign now on PS5, Xbox, Nintendo Switch, and PC.
As one of the best fighting games you can play right now, the Mortal Kombat 1 characters list already sports a pretty diverse roster, bringing back several classic characters from the original trilogy and several more from the series' 3D era. But Ermac's telekinetic abilities will be pretty unique when he comes to the game as a part of the Mortal Kombat 1 Kombat Pack.
Mortal Kombat 1 Ermac release date speculation
Ermac's release date for Mortal Kombat 1 hasn't been announced yet for PS5, Xbox Series X|S, Nintendo Switch, and PC. It would make sense for Ermac to release in the Winter of 2023, in between Omni-Man and Homelander, so we might see him this year or in early January as his model is already in the game.
Unfortunately, NetherRealm has been pretty cagey about the release windows for the DLC characters in the Kombat Packs, so we don't know when Ermac will be released in Mortal Kombat 1. However, we believe he might be one of the early characters to release as he's already in the game's story so his model is in the game. We know Omni Man will be released first, and Homelander will be released in the Spring of 2024.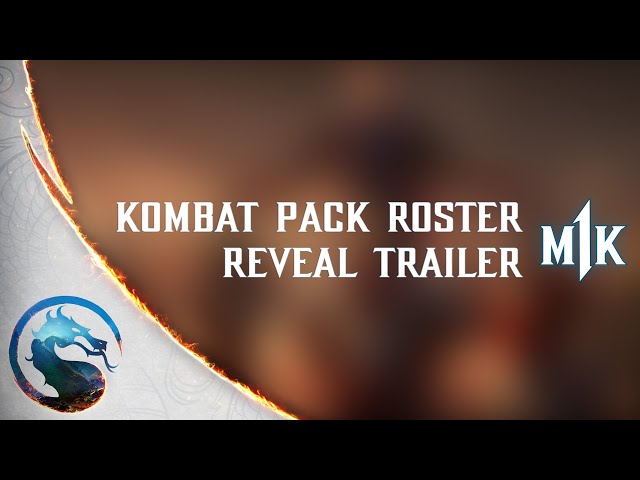 When will we see a Mortal Kombat 1 Ermac trailer?
Ermac's trailer for Mortal Kombat 1 will debut a few weeks or months before his release. But, we don't know exactly when we will see a trailer as we don't know when he will release.
Now that know the Mortal Kombat 1 Ermac release date, you can take a look at the Mortal Kombat 1 tier list to see where he might end up. You might also want to check out our Mortal Kombat 1 Kameo tier list to find the best Kameo to pair in a fight, read our Mortal Kombat 1 review to see our full thoughts on the game if you haven't played it yet.