How long does it take to beat Mortal Kombat 1? If you're itching to go toe-to-toe with other players online, but you don't want to miss out on the story, you're in the right place to find out how much time you need to set aside to finish it. A veteran fighting game studio with a track record of presenting players with robust story modes, NetherRealm Studios is delivering a substantial single-player experience for MK1 players to enjoy. However, how does the Mortal Kombat 1 length stack up against previous games?
Looking at some of the best fighting games out there right now, it can be hard to tell. The length of each game varies quite dramatically; even when you just look at older Mortal Kombat games. With Liu Kang creating an entirely new timeline for all the Mortal Kombat 1 characters to find their feet in, there are a lot of stories worth telling – that much is true.
Mortal Kombat 1 length
The Mortal Kombat 1 length is around four to five hours. This is roughly the same length as NetherRealm Studios' previous Mortal Kombat games and can vary depending on the difficulty level chosen and player skill. For context, Mortal Kombat 11 takes roughly six hours to beat, according to HLTB, and Mortal Kombat X takes around five and a half hours to beat, according to How Long To Beat, too.
If you want to know what you're getting into, and which Mortal Kombat 1 Kameo fighters you need to be keeping an eye out for, you can watch the launch trailer for NetherRealm Studios' latest release right here: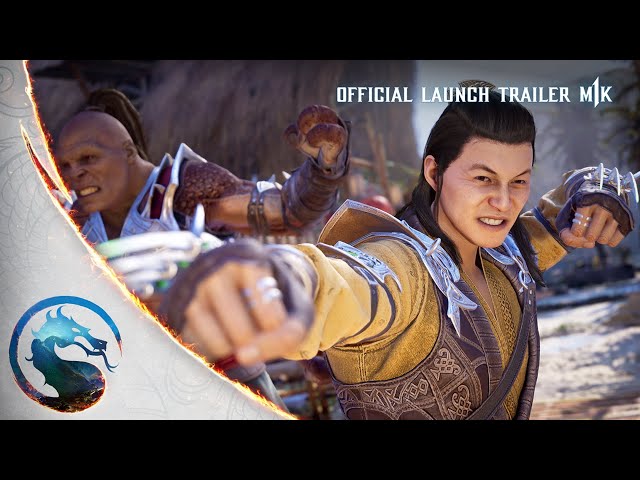 We know it might seem like Megan Fox's "very off" performance as Nitara is already an issue with some fans, but there's so much to learn about this fighting game from the story mode. Liu Kang's new timeline is going to change the way you look at some of your favorite characters, with kombatants from MK games as old as Deadly Alliance making a comeback – just as an example.
It's also worth remembering that, while this might seem short, there's a lot of single player content to explore in Mortal Kombat 1. From classic Towers to local one-on-one fights against CPU controlled kombatants, to the new Mortal Kombat 1 Invasion mode, you should find more than enough to play and replay without the need for online versus.
You can, though, if you're more focused on multiplayer action, find out if Mortal Kombat 1 crossplay is something you have to look forward to and whether you'll find Mortal Kombat 1 on Game Pass right here. If you're playing on an Xbox, though, you should consider buying one of the best Xbox expansion cards to help with the storage space. Similarly, you can find out more about the best PS5 SSDs right here.