Pop culture icons and celebrities have graced the NetherRealm Studios halls before, and the arrival of Megan Fox in Mortal Kombat 1 keeps up the trend. Though the Transformers and Jennifer's Body star is a self-professed Mortal Kombat fan, their presence as Nitara among the Mortal Kombat 1 characters list proves to be divisive.
Engaging with the wider Mortal Kombat community, 'No_Journalist_4876' asks "do you guys think Megan Fox did a great job on voicing Nitara?" The question is a result of various leaks surrounding the game's story, as players seek out clips of her performance. "I found that her voice was quite a bit underwhelming […] her voice just doesn't really pair with Nitara's overall design," says the Redditor.
Fox's vocal delivery is inspiring some particularly blunt opinions, with 'losingdutchie' commenting that it is "a reason why you have 'voice actors' and 'actors'. Maybe she's one of them actors who need a lot of direction […] from what I've seen it sounded like she phoned it in for a paycheck."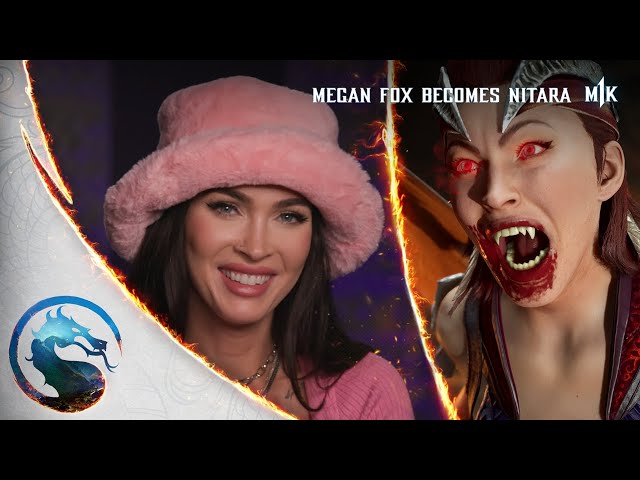 Furthermore, 'cloudless_sky' wonders "why [NetherRealm] keeps exploring the use of non-voice actors. It's surely not even about appealing to more people – who is buying this game because Megan Fox is in it?" The addition of Megan Fox is certainly an intriguing one but with a very public affinity toward the Mortal Kombat in the past, her inclusion is similar to that of Jean-Claude Van Damme's.
Damme's relationship with the franchise is arguably the bedrock of Mortal Kombat as players know it today, as the original concept was to make a fighter revolving solely around Damme. Fox's fondness for MK stems from playing the game with her husband Machine Gun Kelly. Nevertheless, it is clear that NetherRealm is keeping tabs on notable public figures who express admiration for Mortal Kombat and getting them in on the fun.
Players like 'Strolling_Stuart' argue that Fox can usher in a wave of newcomers to Mortal Kombat: "People who have never heard of the game before but are fans of Megan Fox will see this, and that's a whole new potential audience."
Genuine question, do you guys think Megan Fox did a great job on voicing Nitara
byu/No_Journalist_4876 inMortalKombat
You'll be able to see both Jean-Claude Van Damme and Megan Fox in action soon as the Mortal Kombat 1 release date approaches. Don't forget to check out the lists of upcoming PS5 games and upcoming Xbox games too, as there is more on the horizon past MK1.