Veteran fighting game developer NetherRealm Studios has just announced its' next Mortal Kombat game and it's already shaping up to be a game you could argue is one of the best games of all time – as much as we know that's a big claim. However, it looks like Mortal Kombat 1 crossplay features won't be available at launch. Although, saying that, the information about this Mortal Komabt 1 feature has vanished into thin air.
According to a screenshot of the Mortal Kombat 1 FAQ page, taken by industry commentator 'Wario64', NetherRealm Studios has confirmed that it plans to "add cross-play or cross-progression support post-launch". So, it won't actually be available when the Mortal Kombat 1 release date rolls around later this year despite the game being available on Xbox, PS5, and PC.
However, if you load up the FAQ page for yourself, the question itself is completely absent. We don't know if this is a mistake, a decision made to correct the use of the word "or" to "and" (which makes more sense), or the developer hiding the fact that this expected feature isn't going to be available right away.
If you want to see the removed question with your own eyes, you can below. Originally, it was second-to-last on the list.
Either way, we trust 'Wario64' as a source and the screenshot itself doesn't look doctored in any way. So, it's clear that – at some point – this question did appear and it did confirm that MK1 wasn't getting crossplay or crossprogression. The reason for its removal, however, remains unknown. So, who knows? We could actually see this feature appear at launch – if we're lucky.
We have reached out to publisher WB Games on whether fans can expect to see crossplay features available at launch, or not. So, with any luck, they will be able to clarify.
What we do know, though, is that some of the best Mortal Kombat 1 characters are back in this upcoming release and they look better than ever. You can check out the bloody new cinematic below, if you want a glimpse of what to expect. There's no gameplay footage in there, but quite a few fatalities feature and the story we're going to be told is already shaping up to be quite intriguing.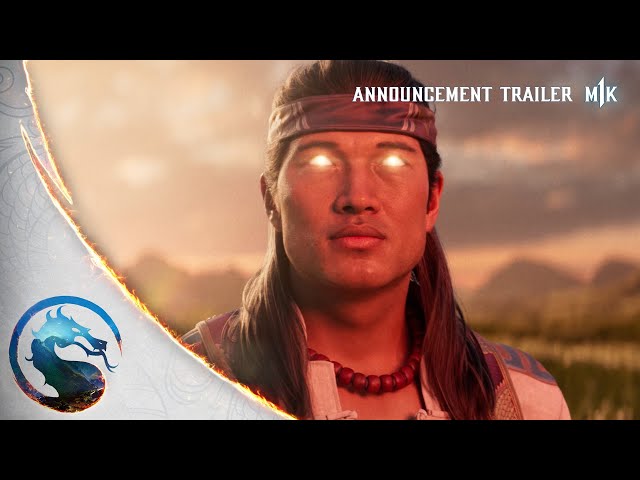 NetherRealm's most recent Mortal Kombat is, without a doubt, one of the best fighting games we've seen in recent years. So, it's safe to say that we're very excited about what NetherRealm has been cooking with Mortal Kombat 1. However, we are wary that we shouldn't 'kount' our chickens before the eggs hatch. We don't think the studio is going to drop the ball with MK1, but it's still worth being cautious.
If you don't know what to do with yourself while we wait for more on Mortal Kombat game, though, why not check out some of the best PS5 games and best Xbox games available? You could also jump into MK11 if you wanted; it really is a fantastic fighter and it's still worth catching up on the narrative ahead of this story reboot.