Insomniac Games' Spider-Man 2 is easily one of the most exciting upcoming PS5 games out there right now, and it's not that far away at all. From what we've seen so far, this could be one of the best open world games of the year. However, that impressive open world comes at a cost – and we're not talking cash money. Images of the game's limited Collector's Edition are appearing online and they reveal the Spider-Man 2 file size – the minimum Spider-Man 2 download size you'll need to deal with if you want to play – and it's not that small at all.
Sharing an image of the Spider-Man 2 Collector's Edition box on the social media platform formerly known as X, 'SpiderManCD' inadvertently reveals just how much storage space – at a minimum – you're going to need if you want to download and play Spider-Man 2 on your PS5 console.
The Marvel's Spider-Man 2 file size is 98 GB on PS5. This is a minimum storage space requirement, so the full Spider-Man 2 download size may be larger at launch.
While we're not surprised, that is still quite a lot of storage space. If you haven't been looking at picking up one of the best PS5 SSDs ahead of the Spider-Man 2 release date, you really should consider it. This game's release coincides with the Alan Wake 2 release date, the FC 24 release date, and the Assassin's Creed Mirage release date – just to name a few.
If you're looking for a frame of reference for this download size, Insomniac Games' first Spider-Man game (which released on PS4 in 2018) needed around 45 GB of storage space. GameRant labelled it as the 21st biggest PS4 game available last year – which, when you think about it, is quite shocking. Insomniac Games' Spider-Man Remastered, which released in 2020 alongside Spider-Man Miles Morales for the PS5, was roughly 54 GB. The Miles Morales-focused game was also roughly 50 GB.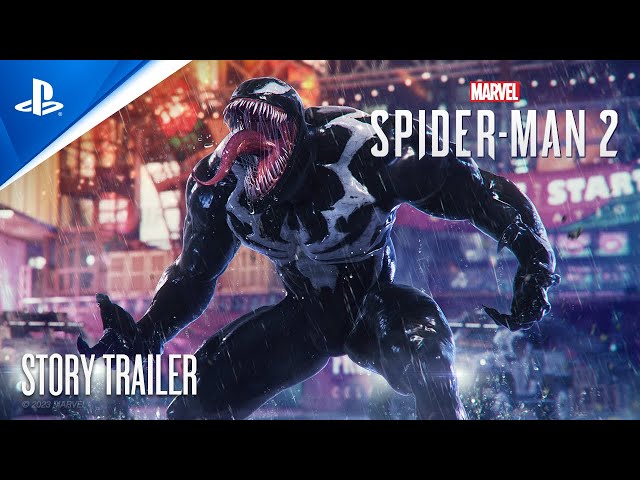 While Spider-Man 2's Coney Island could tease the ultimate cameo for the PS5 game, it's actually just one sign that this sequel is aiming to be much larger than its predecessor. With more Spider-Man 2 characters to swing alongside and more Spider-Man 2 villains to web up, Insomniac Games is – with any luck – going to deliver something that could even be talked about as one of the best games of all time.
If you're interested, you can find out more about the Spider-Man 2 pre-orders right here. You can also check out why we think Miles Morales needs to utilize this rather controversial comic book power in Marvel's Spider-Man 2 right here. You might not like it, or even know about it, but it could be really cool. Trust us.