Pulling new characters from banners with Stellar Jade, and Star Rail Special Passes, is a huge part of progressing in Honkai Star Rail. So, if you want to earn newcomers Topaz and Numby in Honkai Star Rail – and you really should consider trying to add them to your team – then, you're in luck. HoYoverse is releasing new Honkai Star Rail codes to celebrate the start of the Sunset Clause and Butterfly on Swordtip banners.
If you're looking for something to sink your time into, HoYoverse's Honkai Star Rail is one of the best RPG games available on PS5 right now. Although, chasing the best Honkai Star Rail team comp and the best Honkai Star Rail characters can be a bit of a pain – especially if the Honkai Star Rail banner schedule isn't presenting you with what you're after. Thankfully, HoYoverse regularly releases Honkai Star Rail codes for players trying to pick up more Stellar Jade and earn the characters currently available; one of those codes is available just in time for Topaz & Numby in Sunset Clause and Seele in Butterfly on Swortip.
Starting on October 27 – and running until November 27 and the end of version 1.4 – the Sunset Clause banner sees Topaz & Numby now available in-game. A five-star Fire Hunt character, new Honkai Star Rail unti Topaz & Numby is proving divisive among fans, but deadly and worth chasing. If you need to deal high amounts of damage to single units, you're going to want to try and pull Topaz & Numby from the Sunset Clause banner over the next few weeks.
In an effort to help you do just that, as spotted by eagle-eyed Redditor 'TelegraphicBrass' online, a new Stellar Jade code is available for you to redeem. The code (which is KBQBEP3L8823) will earn you 50 Stellar Jade and 10,000 Credits. Each Star Rail Special Pass will set you back 160 Stellar Jade, so any additional Stellar Jade you can get your hands on is very valuable.
At the start of this update, we found out just how many Star Rail Special Passes you can actually earn throughout Honkai Star Rail 1.4 – and it's quite a few. However, if you've missed out on any limited-time events or log-in bonuses, this code should help you work your way towards your next Star Rail Special Pass and – hopefully – a new character in Topaz & Numby.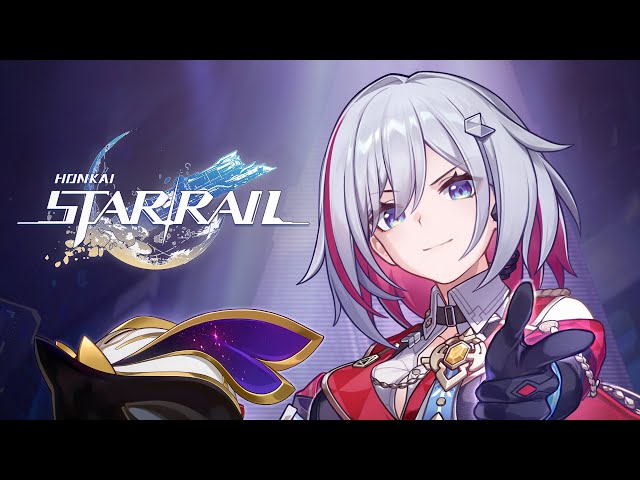 Although, that dynamic duo isn't the only reason you should be trying to earn as much Stellar Jade as possible. The Butterfly on Swordtip banner also sees Seele return – a five-star Quantum Hunt character worth adding to your roster. This is the first time PS5 players will be able to earn her, so those of you playing on console will want to consider trying to pull her too – maybe even more-so.
If you want to redeem this new Honkai Star Rail code, all you need to do is head to this HoYoverse code redeem page here. Although, you can also do this in-game. All you need to do is select the three dots in the main menu besides your username and select the Redemption Code option. Then, you chuck in the code above and you should find yourself with more Stellar Jade to play with.
For those of you looking a little further forward into the future of this gacha, though, new set of Honkai Star Rail leaks tease just how many updates we have before version 2.0 arrives – and it's not as many as it could be. With Honkai Star Rail PS5 players still missing this meta unit, however, hopefully it will become available in a banner by then. Although, there's no guarantee when it comes to Honkai Star Rail.