One of the first and most important decisions you'll make in Hogwarts Legacy is which House you'd like to be in. Each House will let you access the relevant Hogwarts Legacy common rooms, which all have different characters that you'll get to know throughout the story and your journey. These rooms are complete with decor and decorations that fit each house.
As the Hogwarts Legacy common rooms are determined by the Hogwarts Legacy Houses, it's worth knowing how Hogwarts Legacy House sorting process works and learning about the Hogwarts Legacy companions might also sway your decision. That way you can get an idea of how Hogwarts Legacy's various social systems and house systems work.
Each common room in Hogwarts Legacy will be populated with characters from your chosen House, so you'll be able to get to know like-minded students. If you're making your decision based on the meticulous stylings of each of the common rooms, then it will no doubt be a tough decision.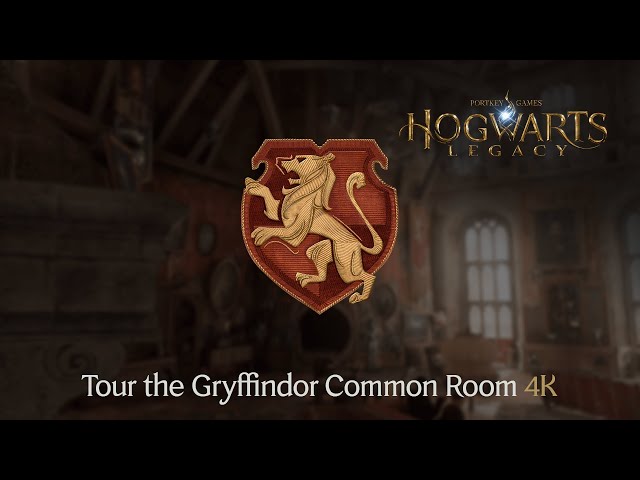 Gryffindor common room
Dressed in regal red and gold stylings, the Gryffindor common room captures the courage and strength of the House in all its grandiosity. There are the iconic Harry Potter moving paintings covering almost every wall, and stained glass, large chandeliers and House banners adorning any free space left.
The essence of Gryffindor is also captured in the very mediaeval castle aesthetics, such as the stone balconies and walls of the upstairs area. What's more, the entrance is hidden behind a large moving painting that will move to allow entrance to the Gryffindor common room.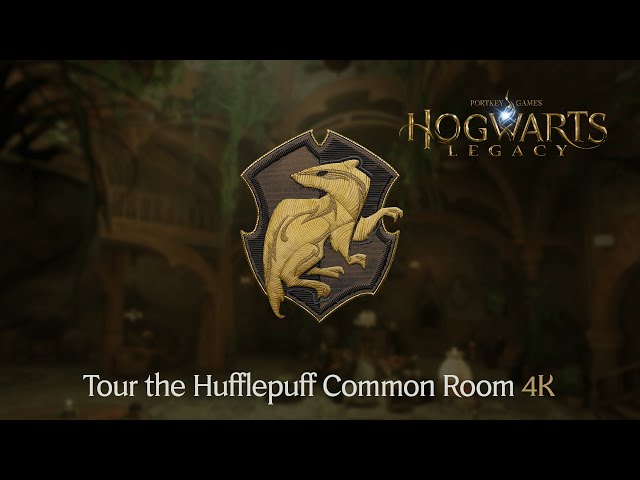 Hufflepuff common room
The Hufflepuff common room is perhaps the cosiest and most welcoming of the bunch, nailing the kindness and generosity of the House it represents. It's a very open and naturalistic design, featuring plenty of plants and greenery, and etched wood-like vines or branches built into the very ceiling and walls of the common room.
If you're looking to kick back and relax while you study, then the Hufflepuff common room is no doubt the one for you. Lastly, the entrance to this common room is hidden inside a large magical barrel in the cellar.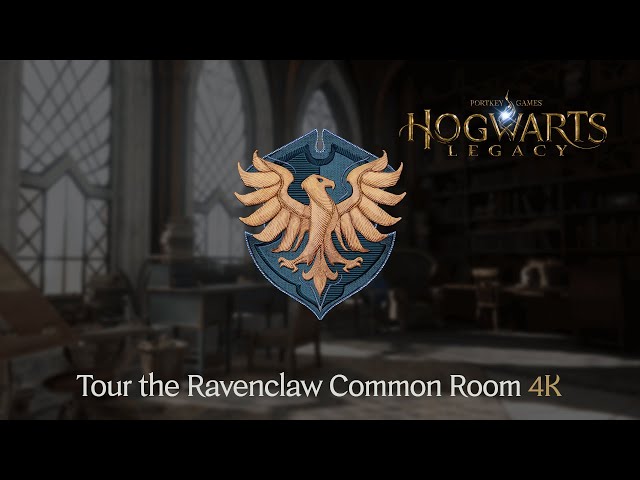 Ravenclaw common room
The Ravenclaw common room is perhaps the most pristine and classy common room of all, decorated with polished wood, vibrant blue carpets and rugs, and large windows to fill the room with natural light. It's packed with books, astrological equipment, and other items for the intellectual leanings of Ravenclaw students, who place great emphasis on learning and appreciation of the arts and sciences.
The entrance to the Ravenclaw common room is guarded by a grand bronze eagle, a symbol of wisdom, intelligence, and creativity.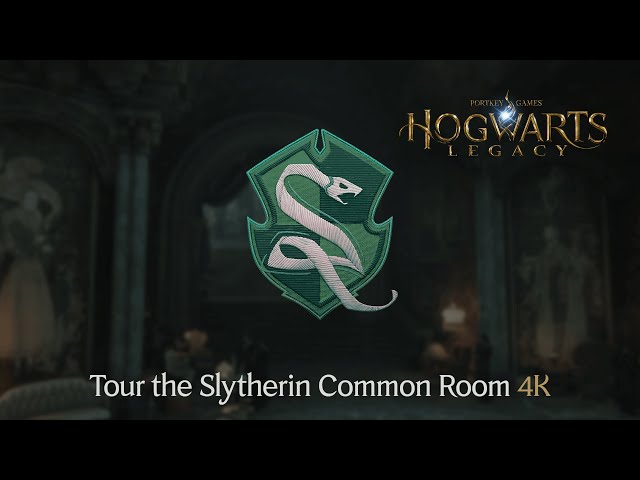 Slytherin common room
The Slytherin common room is very on-brand for this House, a suitable dark yet grand room that represents their cunning and proud nature. The central room features an incredibly high ceiling with several large pillars and arches, along with huge curtains resembling that of a theatre stage.
There are even water features such as fountains and small ponds around the Slytherin common room to take that sense of majesty and grandiosity up another level. Arguably, the Slytherin common room entrance is also the most stylish of all, with a large golden serpent appearing from the floor to reveal a door hidden in the wall, deep within the dungeons of Hogwarts.
No matter which House you end up picking, you can work towards the Hogwarts Legacy best builds, and use a variety of the Hogwarts Legacy best spells too. Unfortunately, you can't enter other House common rooms in Hogwarts Legacy though.
Now that you know all of the Hogwarts Legacy common rooms and what they look like, you're ready to make your choice. You can find out more about how much you can customise and personalise your wizarding experience by reading all about Hogwarts Legacy character creation and Hogwarts Legacy character customisation options.
Hogwarts Legacy has drawn considerable criticism during its development, largely due to the fact that the creator of the Harry Potter series, J.K. Rowling, has made a number of transphobic remarks on social media in recent years.
While Avalanche has confirmed that J.K. Rowling is not "directly involved" in the development of Hogwarts Legacy, it is working with "her team" and Portkey Games, a Warner Bros. label dedicated to launching new experiences inspired by J.K. Rowling's original stories. It is currently unclear whether she will earn any royalties from the game's sale, but it is likely given it is based on her original body of work.
If you would like to learn more about transgender rights or lend your support, we'd encourage you to check out the National Center for Transgender Equality in the US and Mermaids in the UK.