The Hogwarts Legacy character creation gives players the opportunity to create their own wizard or witch for the first time in such detail. No doubt, this is a very exciting proposition for any Harry Potter and RPG game fans. If you're wanting to find out all there is to know about the Hogwarts Legacy character creation options then you're in the right place.
Alongside the in-depth Hogwarts Legacy character creator, you will also have access to extensive Hogwarts Legacy character customisation options to style and personalise your character. Speaking of characters, however, you will also get the chance to meet many interesting Hogwarts Legacy characters during your adventure. Be sure to check out the Hogwarts Legacy voice actors and cast so you can put that nagging feeling of an unknown yet familiar voice to rest.
Hogwarts Legacy character creation options
The Hogwarts Legacy character creation tools give you a wide range of tools to customise your wizard or witch character and change your appearance, ranging from different character presets to changing face shape, hair style, and other more intricate facial features, including glasses.
You can change the following features in Hogwarts Legacy's character creation:
Presets – masculine and feminine archetypes
Facewear – facial shape presets, skin colours, facial accessories
Hairstyles – hair colour, hairstyle
Complexion – complexion, freckles and moles, scars and markings
Eyes and eyebrows – eye colour, eyebrow colour, eyebrow shape
Finalise character – voice tones and pitch, game difficulty, character name, and dormitory
There are a wide variety of options in the Hogwarts Legacy character creator, letting you create the character you want to make. Most importantly, none of the character creator options in Hogwarts Legacy are locked to either masculine or feminine character archetypes. You're free to choose whichever character creation options you'd like, no matter your choice, including whether you'd like to be in either a witch or wizard dormitory.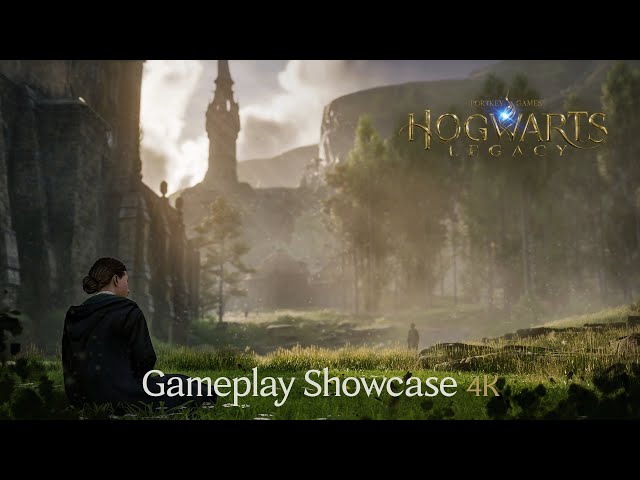 Once you're done with the Hogwarts Legacy character creation and you've got your personalised character, you're ready to start your adventure. No doubt you'll soon be picking your Hogwarts Legacy House and getting to know your fellow classmates.
Hogwarts Legacy has drawn considerable criticism during its development, largely due to the fact that the creator of the Harry Potter series, J.K. Rowling, has made a number of transphobic remarks on social media in recent years.
While Avalanche has confirmed that J.K. Rowling is not "directly involved" in the development of Hogwarts Legacy, it is working with "her team" and Portkey Games, a Warner Bros. label dedicated to launching new experiences inspired by J.K. Rowling's original stories. It is currently unclear whether she will earn any royalties from the game's sale, but it is likely given it is based on her original body of work.
If you would like to learn more about transgender rights or lend your support, we'd encourage you to check out the National Center for Transgender Equality in the US and Mermaids in the UK.