One of the biggest parts of Harry Potter and the Hogwarts Legacy is house sorting. Your House will determine which Common Room you'll call home, and therefore which students you'll socialise with the most, shaping your journey in the wizarding world. But, how exactly do the Hogwarts Legacy House sorting process, quiz, and choices work?
In this guide, we will go over everything you need to know about the house sorting process and what you need to do to complete it. This will take place early on in Hogwarts Legacy. So, it is important you get it right. If you'd rather find your house using a more in-depth quiz than what is in the game, then you can link your Fan Club to Hogwarts Legacy to do it online.
Hogwarts Legacy House sorting explained
Hogwarts Legacy House sorting takes place when you first join the school. In the large hall, you will sit down and the Sorting Hat will choose a house for you.
After having the Sorting Hat placed on your characters head, you'll be asked to answer a series of questions. However, no matter the answers you give, you'll be able to choose which House. That being said, you can't change Hogwarts Legacy Houses later, so choose wisely.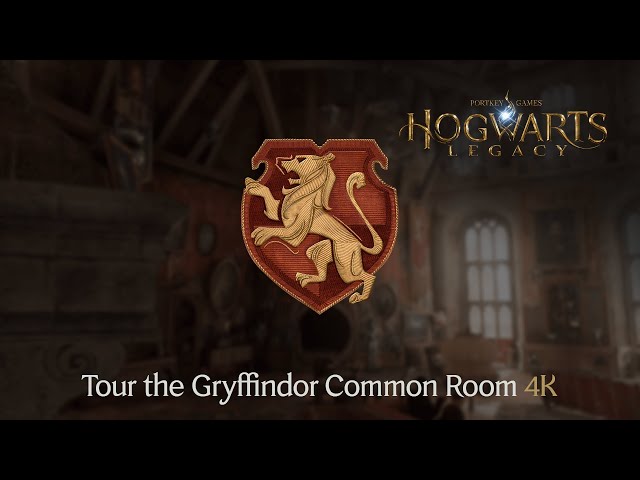 Hogwarts Legacy House sorting quiz
Players can also complete Harry Potter Fan Club Quizzes to decide their Hogwarts Legacy House online.
To do so online, visit the Wizarding World website and navigate to 'Hogwarts Sorting'. After completing the Hogwarts House sorting quiz, players can link their Harry Potter Fan Club and WB Games accounts to earn exclusive rewards in-game, the Hogwarts Legacy fan club items.
Furthermore, it's also worth noting that you will still have the final say in your Hogwarts Legacy House sorting, even if you link your Harry Potter Fan Club and WB Games accounts, as confirmed in a post by the Hogwarts Legacy Twitter account.
The Sorting Hat in-game will choose which of the four Hogwarts Houses suits your character, much like the Sorting Hat in the Harry Potter films.
Depending on which Hogwarts House you're sorted into, you'll gain access to the relevant Hogwarts Legacy common rooms, each with unique designs and students to get to know. If you're planning on making your decision based on the Common Room style, then you're in luck because there are official tour videos for the Gryffindor, Slytherin, Hufflepuff, and Ravenclaw Common Rooms on the Hogwarts Legacy YouTube channel.
That's all there is to know about the Hogwarts Legacy House sorting system for now. As you prepare to begin your time in the game and fully become a student, why not read up on all the Hogwarts Legacy spells and the various Hogwarts Legacy characters you will meet as you play.
Hogwarts Legacy has drawn considerable criticism during its development, largely due to the fact that the creator of the Harry Potter series, J.K. Rowling, has made a number of transphobic remarks on social media in recent years.
While Avalanche has confirmed that J.K. Rowling is not "directly involved" in the development of Hogwarts Legacy, it is working with "her team" and Portkey Games, a Warner Bros. label dedicated to launching new experiences inspired by J.K. Rowling's original stories. It is currently unclear whether she will earn any royalties from the game's sale, but it is likely given it is based on her original body of work.
If you would like to learn more about transgender rights or lend your support, we'd encourage you to check out the National Center for Transgender Equality in the US and Mermaids in the UK.