If you are logging into Hogwarts Legacy or just checking out the game for the first time, you are likely keen to know how to link Hogwarts Legacy to the Harry Potter fan club. This will allow you to connect up your existing account and also get some free items in the process.
But, where do you need to go to link your accounts for Hogwarts Legacy and how complicated is the process. Thankfully, the process isn't too strenuous and you should be able to get set-up ahead of jumping in and playing. So, if you want to prep before you select your choice of the Hogwarts Legacy houses and experiment with the Hogwarts Legacy character customisation then find out the answer below based on our playthrough in our Hogwarts Legacy review.
To link Hogwarts Legacy to your Harry Potter fan club account, you need to do so with your WB Games account in-game or the Wizarding World website.
The link to do this can be found here and it is very simple to set-up. But, you will need to create a WB Games account if you don't have one already. This will allow you to get yourself an exclusive robe and mask in the game and bring over your house and wand selection if you choose to do that online instead of in the game.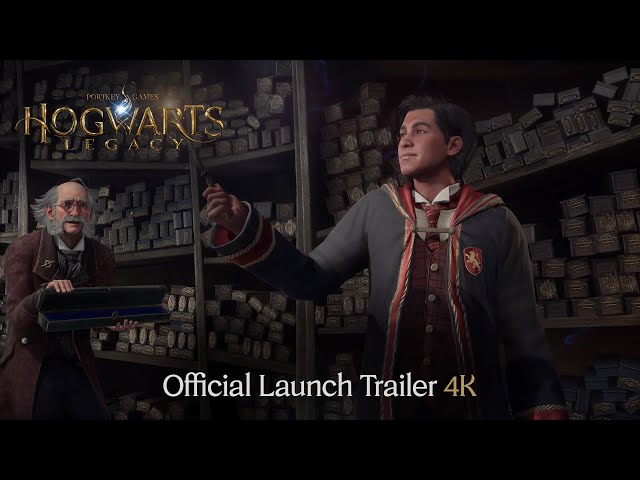 All of this is entirely optional and not needed to be able to enjoy the game and see everything it has to offer. But, now you know how to link your Hogwarts Legacy account to the Harry Potter fan club, you can begin exploring even more about the game. This includes the selection of Hogwarts Legacy characters. You can also find out who voices them with our Hogwarts Legacy cast and voice actors list.
Hogwarts Legacy has drawn considerable criticism during its development, largely due to the fact that the creator of the Harry Potter series, J.K. Rowling, has made a number of transphobic remarks on social media in recent years.
While Avalanche has confirmed that J.K. Rowling is not "directly involved" in the development of Hogwarts Legacy, it is working with "her team" and Portkey Games, a Warner Bros. label dedicated to launching new experiences inspired by J.K. Rowling's original stories. It is currently unclear whether she will earn any royalties from the game's sale, but it is likely given it is based on her original body of work.
If you would like to learn more about transgender rights or lend your support, we'd encourage you to check out the National Center for Transgender Equality in the US and Mermaids in the UK.