Turn 10 Studios' Forza Motorsport is shaping up to be the most connected racing game we've ever seen, by delivering a fantastic array of multiplayer matchmaking features. With hopes high that this will be one of the best Xbox Series X games out there when it drops, Microsoft has confirmed that you will be able to take advantage of Forza Motorsport crossplay on both console and PC. It also confirms you will be able to utilize cross-save and crossprogression, linking Xbox and Steam together.
Following recent announcements regarding Forza Motorsport spectator mode and Forza Motorsport split-screen local co-op, Microsoft confirms this racing game will feature "crossplay for online matchmaking and cross-save" in addition to "shared progression and achievement unlocks" on both Xbox consoles and PC.
The PC version of the game is set to take advantage of NVIDIA DLSS 2 and AMD FSR 2.2 to deliver real-time ray tracing and "native resolutions up to 4K and beyond". The Xbox Series X version of the game should also feature 4K visuals and ray tracing, so you won't be left behind if you're playing on a console.
This announcement comes alongside confirmation that the famous Nürburgring Grand Prix circuit will be one of the Forza Motorsport tracks available when the Forza Motorsport release date rolls around. It also confirms that the longer Nordschleife layout will be coming in Spring 2024 – one of a number of post-launch content updates. There's no mention of pricing yet, but we would be surprised if these weren't free updates for all Forza Motorsport players to enjoy.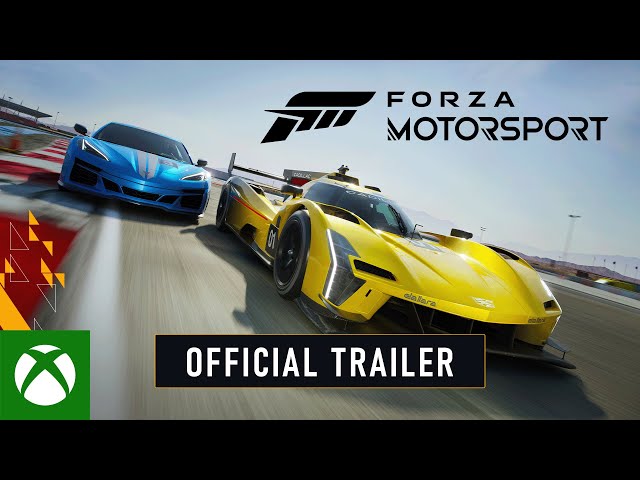 With the earlier announcement that Forza Motorsport was following in Gran Turismo 7's footsteps and ditching AI in online races, this confirmation that crossplay will be available and enabled in online matchmaking is welcome news. Populating lobbies is going to be an important part of making sure this racing game succeeds and this feature should mean that is much less of an issue.
If you're not convinced Forza Motorsport is going to be one of the best racing games out there when it launches, you can find out more about all the other upcoming Xbox games and upcoming PS5 games right here. There aren't too many racing games on the way, though. So, you might actually not have too many choices if you want to burn rubber on a new release.