State of Play showcases are an event PS4 and PS5 owners often look forward to, hoping to get a glimpse of upcoming games like Alan Wake 2, Star Wars Jedi Survivor, and Marvel's Spider-Man 2. The recent Final Fantasy XVI State of Play presentation saw Square Enix unveil an expanded look at the forthcoming action RPG title, but I have to be frank: it just left me aching to see something from Insomniac Games instead.
I'm sorry Final Fantasy XVI fans but that's just the way the cookie crumbles. I can already hear the cries of close friends who adore the Final Fantasy VII remake and even Strangers of Paradise. But I'm sure there are others out there, like me, who wish that Insomniac Games would lift the lid on Marvel's Spider-Man 2. Of course, it is probably impatience coming to the forefront here, but there is a curious case for getting into the nitty gritty of Peter Parker's next PS5 outing.
We've seen a sidequel/sequel emerge in the form of Marvel's Spider-Man: Miles Morales, adding wonderful nuance and finer details to Peter Parker's wholesome protege. But when it comes to Marvel's Spider-Man 2, we've only had one proper glimpse of the game, which arrived as part of a 2021 PlayStation Showcase. Marvel's Spider-Man 2 release window is allegedly set for September 2023, marking a whole two years since we first got a look at the game. So, with a mere four months left till its purported release, where exactly is the first gameplay of Marvel's Spider-Man 2?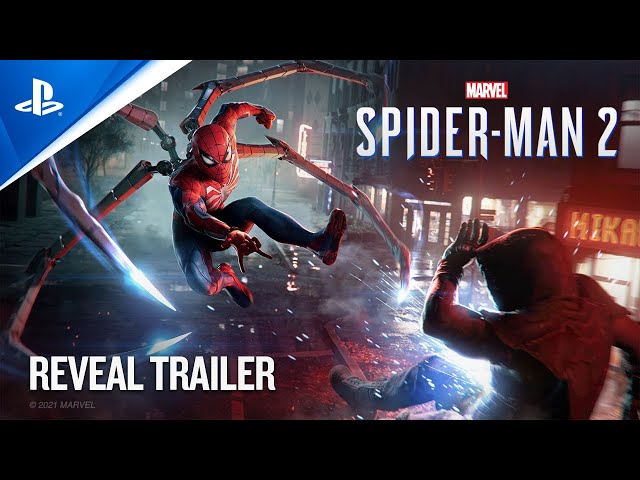 As Marvel's Spider-Man 2 release date approaches, we're also approaching the five-year anniversary of the first game. Five whole years since I swung over to defeat Daredevil villain Kingpin to the tune of Warbly Jet's Alive. But game development isn't exactly a speedy process and every extra time that is available to polish up an experience is incredibly valuable. That much is true of Final Fantasy XVI, which has been in full development since 2016, whereas Marvel's Spider-Man 2 reportedly entered the same phase in 2020. Interestingly, FF XVI was announced in 2020, debuting its first trailer in September of that year.
Games from the Marvel Comics universe are different to typical game releases. Just like the movies released within the Marvel Cinematic Universe, these are events with a gigantic magnitude surrounding them. Not to say that Final Fantasy doesn't meet that level of hype for its fans, but there is no denying that Marvel, love it or hate it, excuses an atmosphere unlike any other. Even for MCU's extremely mid movies like Ant-Man and The Wasp: Quantummania, is it hard not to fall into that pre-release excitement of pondering how the future of the superhero universe could evolve. That same fuel for the imagination is present with Spider-Man.
The possibility of supposedly using Ratchet & Clank pioneered technology to switch between Peter and Miles is riveting. Refined and reinvented dialogue technology might change the way NPC side quests are played and interacted with. Marvel's Spider-Man 2 villains are enough to purchase the game alone in my eyes. I won't be claim to a comic expert but the prospect of long-time Spidey ally Harry Osbourne donning the Symbiote is something that I don't many Spider-Man fans have seen before, if at all.
It almost feels like Marvel's Spider-Man 2 exists in a dream at this point. That's what happens when you're passionate about excitable things. Amid the likes of many upcoming PS5 games for 2023, it's about time that Insomniac Games prove that Spidey's next appearance is more than just fiction.