Insomniac Games struck gold with Marvel's Spider-Man and we've been swinging around New York City with gleeful smiles since its release. Yet, a new dawn is rising for Spidey fans, as Marvel's Spider-Man 2 is touted to finally grace PlayStation 5 owners in 2023. The developer has been coy about showing off fresh Marvel's Spider-Man 2 gameplay footage so far, but a new rumour alleges that Marvel's Spider-Man 2 release window could arrive in time for a unique occasion, following the delay of Suicide Squad Kill the Justice League.
When it comes to upcoming PS5 games, we all know that Marvel's Spider-Man 2 is one of the most hotly anticipated titles in recent memory. If you've been keeping your eyes on Marvel's Spider-Man 2 release date, then you might want to keep September free – at least according to Bloomberg's Jason Schreier. Twitter user 'ninety_six96' ponders the slate for 2023, saying "[I] was thinking there must be a November/December PS release we don't know about yet that pushed Suicide Squad [Kill the Justice League] to February."
In response, Schreier claims that "Spider-Man 2 in September could be a factor, too." September is notable for Marvel's Spider-Man 2 as developer Insomniac Games released the first game on September 7, 2018. Five years have passed since Marvel's Spider-Man swung onto PlayStation 4 consoles around the world and it'd be a sweet moment for fans if Insomniac Games decides to unleash the sequel for the fifth anniversary.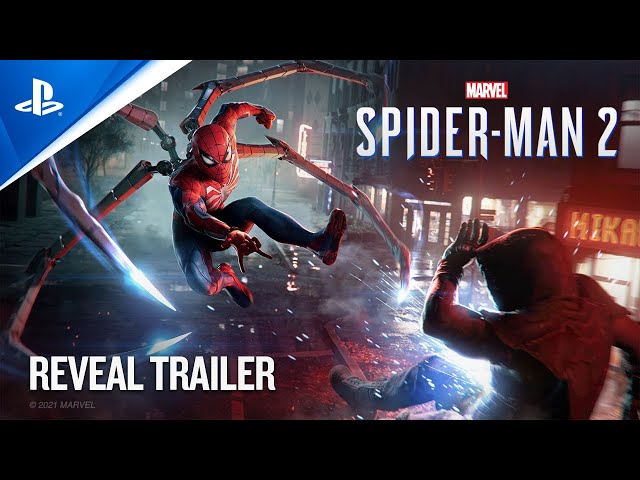 Previous leaks for the game reiterate a fall release date for the next Spider-Man game and have since appeared in official PlayStation promotional material.
Marvel's Spider-Man 2 takes place after the first game and its spin-off, Marvel's Spider-Man: Miles Morales, with both heroes taking on New York City's criminal underworld together. Marvel's Spider-Man 2 villains include legends such as Kraven the Hunter and Eminem's favourite baddie, Venom. Insomniac Games is yet to confirm whether this variant of Venom is in fact the traditional Eddie Brock version. However, following the after-credits scene of Marvel's Spider-Man, it is more than likely Harry Osbourne who is consumed by the menacing Symbiote entity.
The game is already conjuring up an excitable reputation in part to claims that an impressive mechanic from Ratchet & Clank: Rift Apart will appear in the game. New dialogue mechanics could change side quests and more too. If you have yet to play Marvel's Spider-Man, you'll want to check the PS Plus Extra and Premium April 2023 games lineup before you thwip your way into action.