The anticipation for Marvel's Spider-Man 2 release date is palpable, considering it has been five years since Insomniac Games dropped its critically acclaimed Spidey adventure in 2018. Despite several State of Play presentations lacking any new glimpses at Peter Parker or Miles Morales in full PS5 graphical glory, a new leak purports that Marvel's Spider-Man 2 will use a feature from Ratchet & Clank Rift Apart – and it could be truly awesome for Marvel fans.
A new rumour surrounding Marvel's Spider-Man 2 alleges that the upcoming superhero game will incorporate the "world shifting" mechanic seen in the 2021's Ratchet & Clank Rift Apart. This comes from leaker 'HipHopGamer', who claims that "[Marvel's] Spider-Man 2 from the legendary Insomniac Games will feature and build upon the Ratchet & Clank world shifting [mechanic]."
Furthermore, the Twitter user purports that players should expect to "get ready for the next level of what a multi-verse looks like in gaming […] graphically and gameplay wise this is the most open and fluid experience you will see so far this generation." Of course, we recommend taking this rumour with a healthy dose of caution.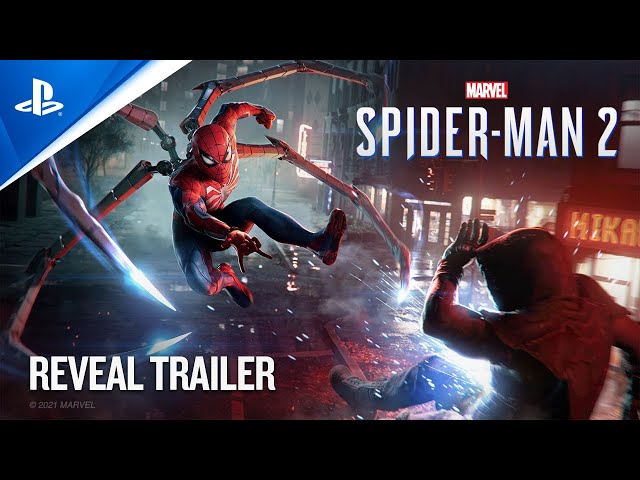 Speculatively, while we can't see any multi-versal elements appearing in the next Spider-Man game. However, the usage of the Ratchet & Clank mechanic could be attributed to the fan anticipated feature of swapping between Peter and Miles on the fly as players traverse New York City. Though this feature is yet to be confirmed by the developer, it would be a shame to waste this opportunity considering that Spider-Man fans have had two separate games already to become acquainted with each character.
Nonetheless, should the game feature a multi-verse of sorts, this could be in relation to the hive mind that legendary villain Venom shares throughout the Marvel universe. The hive mind allows the Symbiote itself to connect to other Symbiotes, attaining knowledge of worlds or dimensions beyond our own comprehension. Marvel's Spider-Man teased that Harry Osbourne would become Venom, marking a fresh spin on the usual notion of using Eddie Brock in Spider-Man lore.
Word is still quiet regarding Marvel's Spider-Man 2 release date, but the game appears to already have some innovative technology residing within it. A recent interview with the developer notes the inclusion of brand-new dialogue features, while early promotional teasers have been seen in the wild. In the meantime, add Marvel's Spider-Man 2 to your list of upcoming PS5 games, because 2023 is stacked with some strong contenders.