EA Sports' FC 24 is shaping up to be one of the best sports games we've ever seen, with improvements to almost every aspect of this soccer game coming to this fresh FIFA sequel. However, for some unknown reason, street soccer is back with FC 24 Volta; it's the return of, perhaps, the series' most under-utilized game mode. Thankfully, though, this iteration of Volta will enjoy all the bells and whistles of FC 24's other improvements.
Ahead of the FC 24 release date, EA Sports released a Clubs deep dive video (which you can see below) detailing some of the new features and systems being introduced in Pro Clubs. Due to the fact that you use your personally-created soccer superstar in Volta, EA Sports has opted to once-again tack this mode onto the Pro Clubs part of the game – which is just called 'Clubs' officially – and, in turn, tacked it onto the trailer.
This iteration of Volta is going to be more-or-less what you expect it to be, with small-scale community-focused street soccer at the forefront. It'll also be a great place to practice for when you get one of FC 24's five-star skillers, as there will be skill games aplenty for you to enjoy.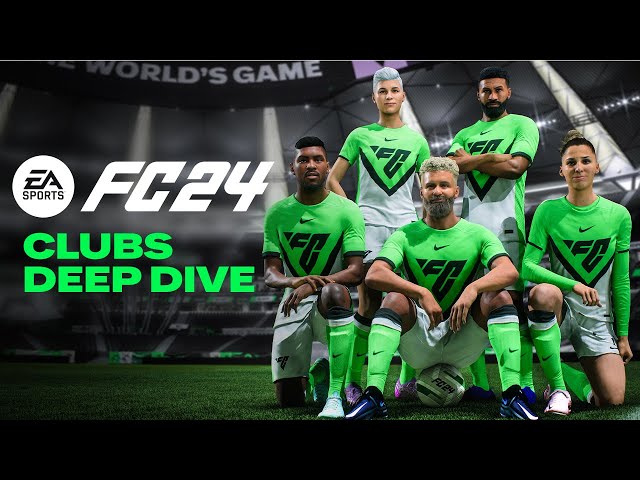 If you want to know more about the FC 24 PlayStyles you'll be able to unlock, which should make Volta a little more exciting for you, you can below. You can also learn more about FC 24 Career Mode right here, which will also let you create your own player. You can win the Ballon d'Or in FC 24, too, but only if you have the right platform. It's just something to keep in mind if you're looking forward to playing.
EA Sports' FC 24 could be one of the best soccer games we've ever seen, though, even with Volta (which, we know, we're kind of giving a hard time here). You can find out more about FC 24 early access and how you can get it here and why Icons will be more important than ever before to your FC 24 Ultimate Team squad right here.
In our opinion, Need For Speed Unbound is the key to unlocking Volta's potential in FC 24 – something we think it needs to survive. However, it looks like this will just be the same mode as last year, for better or worse.