EA Sports' FC 24 is on the way and there's a lot to look forward to. It's promising slick soccer action across a whole host of leagues and competitions, action in over 100 FC 24 stadiums, and a game-changing development for Pro Clubs. However, one feature we're not too fussed about right now is Volta. This lacklustre spiritual successor to the FIFA Street series needs a pick-me-up and EA Sports should look to Need For Speed Unbound for inspiration. Any FC 24 Volta mode needs to adopt this racing game's outrageously colorful artstyle. It's that simple.
You may not think of Need For Speed Unbound first when you think about the best racing games out there, but it's hard to deny that it isn't a good-looking game. With colorful animated wheelspin smoke and explosive additional visuals, Need For Speed Unbounds real world is elevated by the game's unique art style and EA Sports can, and should, do the same for Volta upon its return.
You can check out what we're talking about in this Need For Speed Unbound trailer below: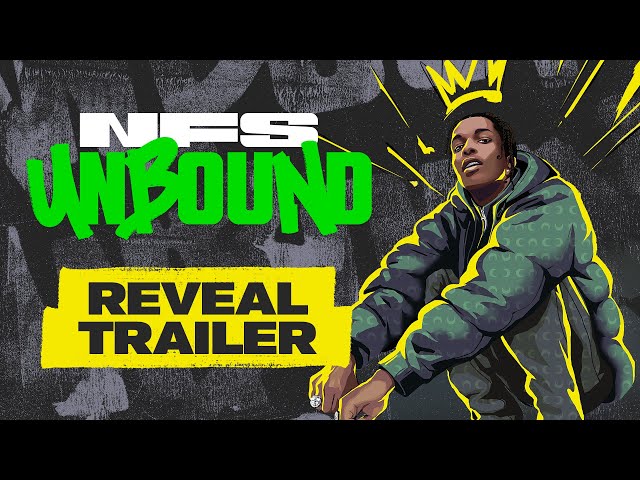 If you want to know why we need these larger-than-life visuals to bring a bit of magic back to EA Sports' take on street soccer, you just need to look at 2012's FIFA Street – the latest standalone entry in the series – and what it devolved into when it comes to Volta.
2012's FIFA Street was fine-enough as soccer games go, but it was a far cry from the games that came before it. Ditching EA Sports' "BIG" branding, FIFA Street switched out the series' stylized visuals for a more realistic depiction of street soccer and with it came a duller game altogether. As you can see below, even in 2005, the original FIFA Street was a far cry from EA Sports' standard soccer games. We do admit, though, that it's a little hard to tell.
EA Sports' second and third FIFA Street titles, which came before the grounded rebrand in 2006 and 2008 respectively, pushed the cartoonish visuals of the first FIFA Street further to deliver something truly unique from the standard FIFA experience. So, the grounded revival still seems like a strange one – and a damning one.
If you want a better look at what FIFA Street was like before this, you can check that out below:
Then, when you look at the latest FIFA Street (which you can also see below), it's clear to see that this is a more grounded affair. It is a little more colorful than FIFA 12 and FIFA 13, but there's a clear difference when it comes to art style and visual identity. Sure, the skill moves are still outrageous, but those are more and more commonplace in the standard FIFA games too.
We know EA Sports' FIFA Street games employ unique gameplay mechanics to help differentiate them from the developer's standard soccer games, but the art style of the series is just as important as its identity – and both of which are lost when it comes to Volta.
Volta isn't a seperate game from the standard FIFA title, it's just an alternative game mode. So, of course it adopts the grounded gameplay of the main FIFA game. That being said, though, Volta really is a poor excuse for a FIFA Street substitute. It really is just a smaller game of soccer in FIFA 23.
When it comes to gameplay, we know we're unlikely to see anything more extravagant than that when we next see Volta again, but that's exactly why EA Sports should take inspiration from Need For Speed Unbound.
This racing game does sport realistic visuals when it comes to environments and the cars you race with, but it embellishes the reality of life with vibrant colorful art to create something fanciful and fantastic. When you look at the raw footage without any embellishments, your drift isn't anything spectacular in Need For Speed Unbound, for example. With them, though, it becomes something so much more – both dramatic, and fun. Any form of Volta in the future just has to tap into FIFA Street's style and vibe if it wants to succeed. Adopting an art style like this would help EA Sports to do that without the need for new gameplay mechanics – although those would be nice, too.
If you're looking forward to EA Sports' new soccer game, you can read more about the FC 24 release date right here. You might not be able to win the Ballon d'Or in career mode on PS4 and Xbox One, but you will be able to take advantage of a whole host of new FC 24 Icons and FC 24 Heroes. Maybe, if we're lucky, we'll also be able to dabble in a refreshed Volta sporting some slick new visuals.