We know there's a lot to get excited about when it comes to EA Sports' FC 24, but the rebranding of the soccer game series' popular FUT just doesn't seem to be one of them. This could be one of the best soccer games we'll ever play, but EA Sports is drastically missing the mark here – and it's such an easy fix, too. Recent FC 24 achievements leaks, that reveal almost all of the FC 24 trophies too, have revealed that the FC 24 Ultimate Team mode is going to be called "Football Ultimate Team" now. What's all that about? Well, we don't know, but they are some of the easiest FUT-related trophies we've seen in a long time.
As per a seemingly-complete list of all the FC 24 achievements and trophies you'll be able to unlock when the FC 24 release date rolls around, the ever-popular FUT mode is going to be rebranded from "FIFA Ultimate Team" to "Football Ultimate Team". We can't quite explain why, but this decision seems lacklustre and it sounds odd. A minor alteration to the name FC Ultimate Team would be better, in our opinion, and we don't think anyone will be abbreviating that to FCUT.
However, as per leaks from the reliable Exophase, it looks like EA Sports has opted to just name this popular game mode "Football Ultimate Team". It's a bit boring, but we suppose it does the job.
If you're wondering what FUT-related achievements there are to earn in FC 24, it's nothing out of the ordinary. As you can see below, they can all be earned through standard gameplay.
Squad Building Completionist – Complete 10 SBCs in Football Ultimate Team
The Alchemist – Build a squad with 33 Chemistry Points in Football Ultimate Team
Trust Me, I'm a Manager – Create your own custom tactic in Football Ultimate Team
Defensive Masterclass – Keep 10 clean sheets in UT Squad Battles
One Moment Please – Complete 1 Moment in Football Ultimate Team
Welcome to the Big Leagues – Earn enough UT Champions Qualification Points to qualify for UT Champions Play-Offs
Seasoned Veteran – Reach Milestone 3 in a UT Division Rivals Season
Record Breaker – Reach 200 club appearances with a player in Football Ultimate Team
Level Up – Complete an Evolution level in UT and claim the upgrades
Graduation Day – Complete an Evolution and claim the upgrades in UT
We're in the Game – Play a match in UT with a squad that has players from both male and female leagues
End of the Line – Reach the last level of a Seasonal Objectives Progress during any Season of UT 24
Out of 40 total achievements listed online, 12 of them are directly related to Football Ultimate Team. That should show you how important this mode is to FC 24 – if you were under any other impression going into it. It's the same amount of FUT-related achievements in FIFA 23; however, there is much more emphasis on playing in co-op, Moments, and long-term milestones in this achievement list. So, it seems as though FC 24 has focused more on the new mechanics and features for the FC 24 achievement list – and a fair bit easier.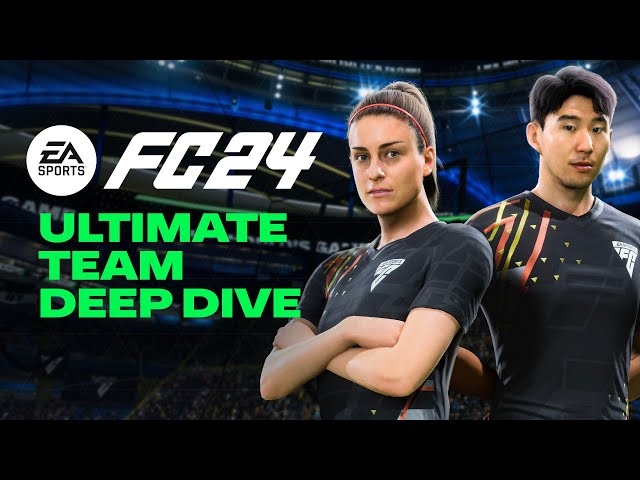 Elsewhere, there are achievements available for winning the UEFA Women's Champion's League Final, hiring an Expert level coach for each department in your club during a FC 24 Career Mode save, and scoring a goal using the power shot mechanic.
You'll be able to take full advantage of everything FC 24 is offering by keeping your eye on the new FC 24 PlayStyles system, which you can read about here. There are also four achievements related to Volta. Yeah, if you didn't know, Volta has somehow survived and will feature in FC 24 alongside Pro Clubs. With everything FC 24 Pro Clubs is offering, though, we can't imagine anyone will be playing it too much. You can also check out our predictions for the top 100 FC 24 players here; we should start finding out about these ratings soon.