If you're going to be playing EA Sports' FC 24 soon and you want to make sure you're making the most of your time playing Squad Battles in Ultimate Team, you're going to need to make sure you're playing on one of the higher difficulty levels. This isn't just the most efficient way to earn points in Squad Battles, it's also one of the most frustrating. Thankfully, we have some fantastic FC 24 Legendary Squad Battles tips for you to check out before your next game.
In the build-up to the full FC 24 release date, Top 100 FUT player 'abbytarar' is sharing their wisdom when it comes to consistently beating Legendary-difficulty Squad Battles – something that isn't as easy as you might think. If you're worried you won't even have players with high enough FC 24 ratings to tackle this level of Squad Battles, don't. If you check out the post yourself, you can see that 'abbytarar' is also sharing the squad they're using; it's far from one of the best FC 24 starter team setups we've seen. So, we think that shows that these tips really do work – even though the first of them might seem a little obvious.
What, though, is that first tip? Well, you need to score the first goal when you're playing against Legendary-difficulty AI in Squad Battles. Hear us out.
We know that sounds like a given, but 'abbytarar' stresses that the first goal is really important. When you score this, the AI starts to play much more aggressively to counter you, "leaving more holes in the back" for you to score. When you couple this with another tip, which is to stay patient as the AI will supposedly never beat your AI-controlled defenders in a straight one-on-one situation, it makes a lot more sense.
They also state that "if you have to manually control your CBs, it means you have already made a mistake". You could have some of the best FC 24 CB options in your squad, or some of the worst, but you should always use your central midfielders to defend and chase the ball. When you let the AI control your CBs in Squad Battles, it will make sure they're always in the right defensive positions.
Another interesting tip worth keeping in mind while you're playing is that you should try to avoid countering your AI opponent. Patience really is key in Legendary Squad Battles; "the AI is as boring as it has ever been", according to 'abbytarar'. So, when the AI gets possession, it's going to try passing the ball around you slowly, wasting a lot of time. With Squad Battles now only four-minute halves, you don't have that time to waste. So, when you do have the ball, you need to play simple passes and work the ball up the pitch carefully. Despite being quick to chase you down, the AI "usually aren't aggressive in actually trying to win the ball back". Use this to your advantage, avoiding any silly mistakes that give away possession, and you should be fine.
Finally, though, you should try to sprint in bursts when you are making a run. Whether you're using one of the fastest FC 24 players or not, 'abbytarar' is noticing that "if you hold down sprint, the AI will chase you down and keep up with you". However, "if you press [sprint] instead of holding it, it gives you a sprint boost and confuses the AI" – which should help you get through their defenses and score.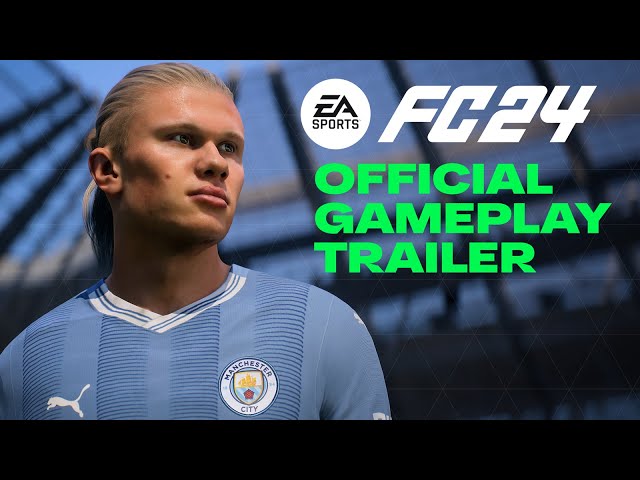 In the comments of the post, players are also sharing that the AI opponents will abuse the wings if you give them space, and that you'll struggle to play out from the back if you're not making incisive passes. So, you're going to need to make sure you're using the best FC 24 wingers to full effect.
Will all these tips guarantee you wins in Legendary Squad Battles? Well, you're still going to need to make sure you're taking advantage of the best FC 24 strikers and netting goals. However, these should help you find a little more success and earn better rewards each week; that's not so bad, right?
If you're looking for a little more help, you can find out who the best FC 24 player is, according to Bateson87, right here. We also have all the best FC 24 Ultimate Team Evolutions upgrades for you to check out here. This system is a fantastic way of improving your players, if you know which players are worth improving.