What are the best FC 24 kits? It's an important question, because what good is winning if you can't do it in style? It takes a ton of preparation to be ready to dominate in Ultimate Team and the best FC 24 kits can help you look the part, even if your team doesn't always get the dub.
There may be a wealth of customization options in EA FC 24 Ultimate Team, but for us, it's always the kits that mean the most. Taking a look across world soccer, we've picked out some of the best kits you can use in FC 24 to leave your opponent in awe of your looks. To also leave them in awe of your pack luck, check out how to get free FC 24 packs.
FC 24 best kits
Our picks for the best FC 24 kits are:
Inter Miami home kit
Ajax third kit
Venezia home kit
Manchester United away kit
Real Madrid third kit
Coventry City home kit
AS Roma third kit
Crystal Palace home kit
Bayern Munich third kit
Juventus away kit
Aberdeen away kit
Chelsea home kit
Porto away kit
Arsenal home kit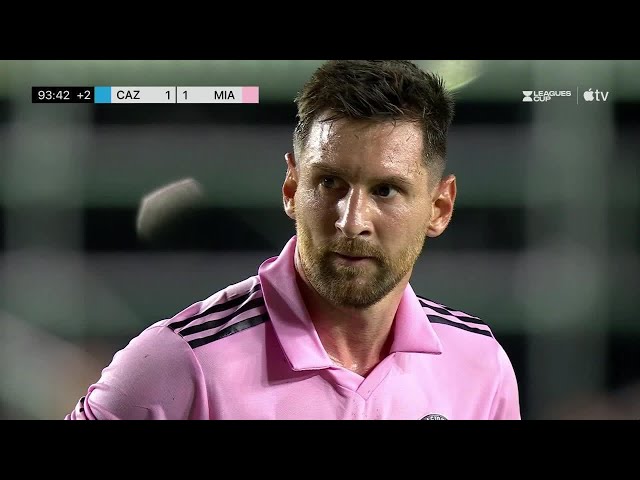 Inter Miami home kit
Lionel Messi isn't the only reason that Inter Miami are making the headlines in world soccer. Their stunning pink home kit is something to behold, with black trim and accents bringing the overall tone down just enough.
When it comes to Ultimate Team kits, vibrant colors tend to be very popular, and with one of the all-time greats modeling it this season in the MLS, expect to see a splash of pink in plenty of matches in FC 24.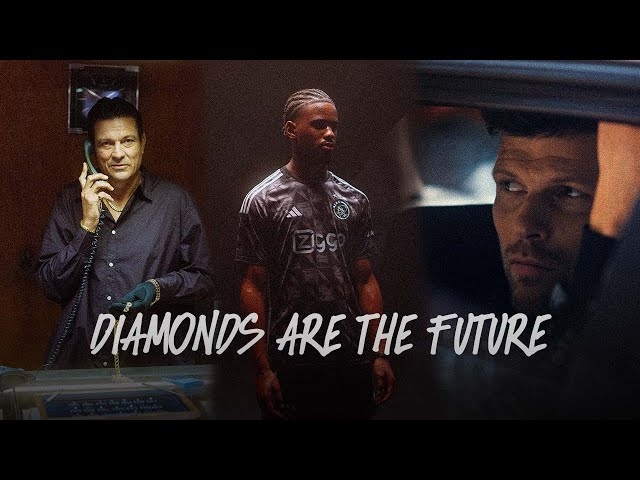 Ajax third kit
Diamonds are forever, and so too is the talent born from this legendary Netherlands club. It's a shame that this amazing third kit won't see as much action on the real pitch as the home or away strips, but it'll be a desirable one for those on the virtual pitch in FC 24.
Ajax are no stranger to great kit design but this jersey offers a retro feel that rightfully showcases the lineage of the club and their ability to develop some of the best players the world has ever seen. Throw this kit on and shine bright like a diamond as you put your opponent in their place.
Venezia home kit
We're heading to Italy next, but one of the best kits in FC 24 won't be found in Serie A, but instead in the second division, Serie B. Venezia have garnered a worldwide appreciation for their gorgeous kit designs and it's no different this season. While their third kit is a golden spectacle, we actually prefer the muted beauty of their home kit instead.
The bold black background plays home to a golden badge and trim while green and orange vertical lines shoot down the front of the jersey to add just a splash of color. Do yourself a favor and search out all of Venezia's kits from the last few years – we challenge you to find one that isn't worth celebrating.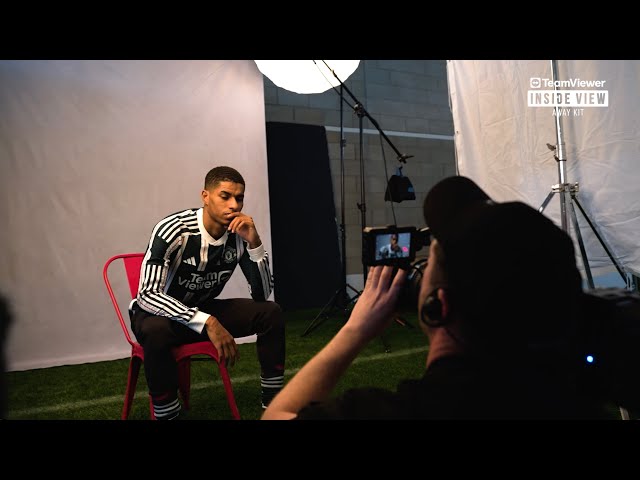 Manchester United away kit
A kit that has been a little divisive, we actually quite like the Manchester United away kit and the risks that it takes.
Drawing inspiration from turn-of-the-20th-century kits, the stripes-within-stripes design really pops when you first see it and is quite refreshing given how many teams have tried too hard to be eye-catching with their away kits this season. Stick this kit on and you'll be earning style points whether you win or lose.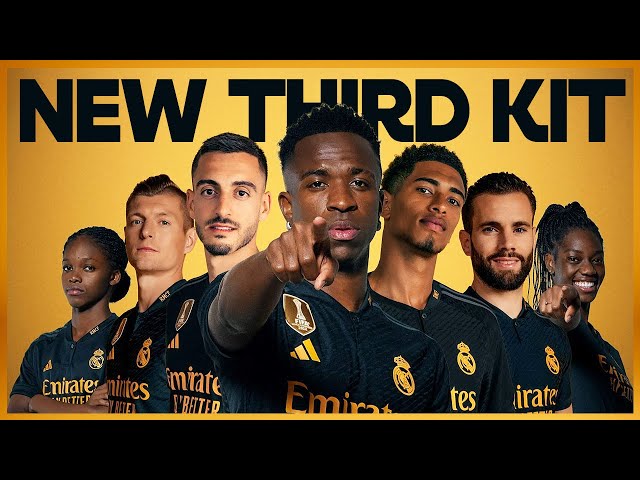 Real Madrid third kit
Blackout kits are becoming increasingly popular in soccer, and while Real Madrid have stopped just short of a true blackout design in this season's third kit, it is still one of FC 24's best kits.
Despite this, the pop of the cub badge, sponsor, and brand are utterly stunning and the added touch of the shoulder stripes being a dark gray really helps them stand out without being in direct contrast to the overall design. Run full speed at defenders and they might even catch a glimpse of the intricate and extremely subtle diagonal line work the shirt has to offer too.
Coventry City home kit
A historic club that almost returned to the Premier League last season, Coventry City have produced nothing but wonderful kits since re-partnering with Hummel a few years ago. This season sees the return of the sky blue and white stripes which are subtly designed to contain iconography from the club's badge throughout the jersey.
As a whole you may not be able to fully appreciate the intricacy of this shirt unless you hold it in your hands, but we hope it translates well into FC 24 as one of the best kits you can use.
AS Roma third kit
There's something about a clean, crisp, sponsor-less kit that we here at The Loadout just love, and they look great in FC 24 too. While a mostly-black kit wouldn't usually make it onto a list like this, it's the finer details that make it one of the best kits this year. The black-on-white-on-orange silhouetted badge, the shoulder stripes, and whatever that is on the sleeves (a rope, a gold chain, we don't really care!) all make this kit really unique.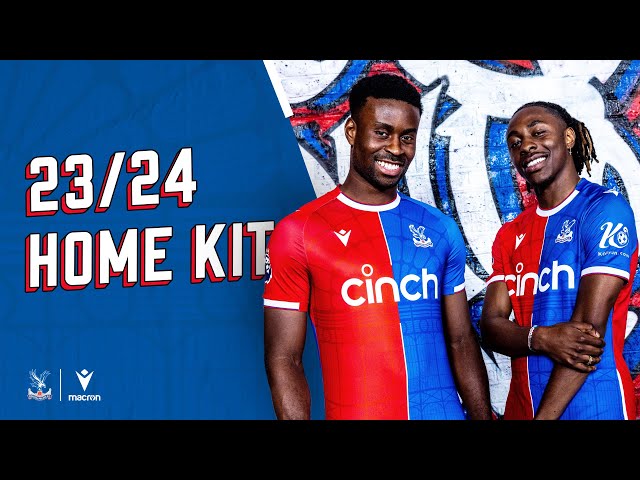 Crystal Palace home kit
Marking ten years since their return to the Premier League, Crystal Palace have reverted to a half-and-half shirt design that does wonders for the vibrancy of the infamous red and blue combination.
With a trifecta of visually impressive kits to choose from this year, we just can't help but adore this reworking of a classic shirt and it deserves its spot on this list of the best FC 24 kits.
Bayern Munich third kit
As much as we love and appreciate the Bayern Munich home kit this season, it's the away one that edges its way onto our list of FC 24's best kits.
The off-white base works incredibly well with the sharp burgundy features and faint burgundy patterning. If you lined this kit up and hid the badge, few people would ever guess this belonged to the biggest club in Germany, but it's a bold design that will see plenty of use in FC 24.
Juventus home kit
While Venezia are the clear kit kings in Italy, Turin giants Juventus pushed them hard this year with the reworking of their traditional home stripes.
A gritty approach this year sees simple stripes exiled for a more hand colored approach. Add in the yellow features to really pop off the base colors and it adds a layer of texture that needs to be seen to be believed. Oh, and the sponsor also has lightning running through it. Bellissimo!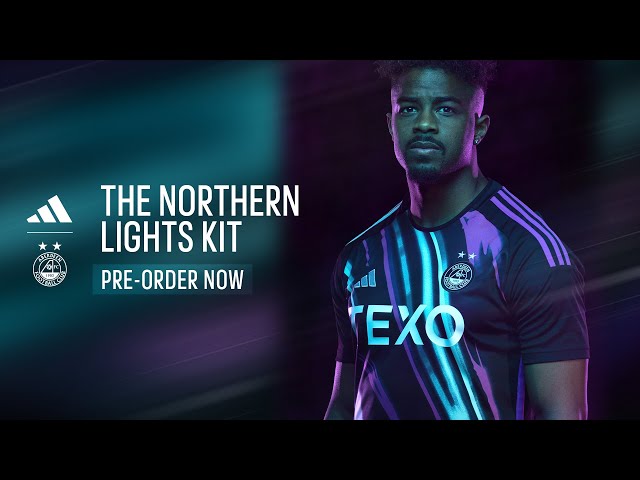 Aberdeen away kit
When you think of the northern lights, you probably aren't thinking about Aberdeen in Scotland, yet here we are with a beautiful away kit coming from a team heading into the Europa Conference League this season.
They're not the first team to release a northern lights-inspired kit, but we think it's easily the best of those we've seen. It's one of FC 24's best kits you'll find, and in the place you'd least expect it, too.
Chelsea home kit
As mentioned, we're absolute heathens for a clean-looking kit here at The Loadout, and Chelsea's home strip for the 2023/24 season ticks every box. It's sleek, stylish, and sports the appropriate amount of iridescent drip courtesy of both its crest and the Nike logo.
What's better is that, if you're running low graphics on PC, or are using a screen that doesn't let you admire all the small details in this year's game, then this blocky blue number will look just as good no matter what conditions you're playing under.
Porto away kit
New Balance has given Porto fans a sweet treat this year, offering up this delightful marzipan-hued away shirt that's punctuated with intersecting stripe patterns and dashes of navy blue.
It's a colorway seldom seen, and we're absolutely chomping at the bit to get one for ourselves – an in-game version will have to do for now as it slides onto our FC 24 best kit list.
Arsenal home kit
Arsenal fans were spoilt for choice when it came to stunning kits last year, and in comparison it looks like Adidas has dropped the ball a little with this season's offerings.
With that said, there's plenty to like about the North London outfit's 2023/24 home kit. From the streaks of lightning adorning the main body of the shirt, to the gold detailing that marries with the club's classic red and white combo, it's a premium kit for a premium FUT squad.
How to get new kits in FC 24 Ultimate Team
If you're wanting to deck out your FC 24 Ultimate Team with some new threads, the Transfer Market is the place to go to. However, it's worth checking your club's cosmetic items to make sure you don't already own the kit you're looking (or a nice alternative).
If you don't already own a snazzy kit, head to the Transfer Market. There you'll be able to search for kits by club, and there should be some listings that you can purchase with Ultimate Team coins. Most kits should only set you back anywhere between 150-600 coins, but every year there are a handful of desirable kits that may go for more than that.
By the way, selling kits and unwanted cosmetic items like balls, stadium tifos, and badges can be a great way to earn some coins early doors in Ultimate Team. If they're for notable, big clubs or have amazing designs like the ones we've highlighted, list them on the Transfer Market and see if anyone grabs them. Even if they're undesirable or aren't selling, you can quick sell them to earn an instant hit of coins.
So that's our guide to the best kits in FC 24. To see what's new for the start of the EA FC era, check out our guides on the FC 24 PlayStyles and the new Ultimate Team mechanic called FC 24 Evolutions. If you just can't wait to hop into EA Sports next soccer sim, check out our list of the best sports games you can play today instead! See you on the pitch.